Supercharge Your 401(k) With Our Whitepapers!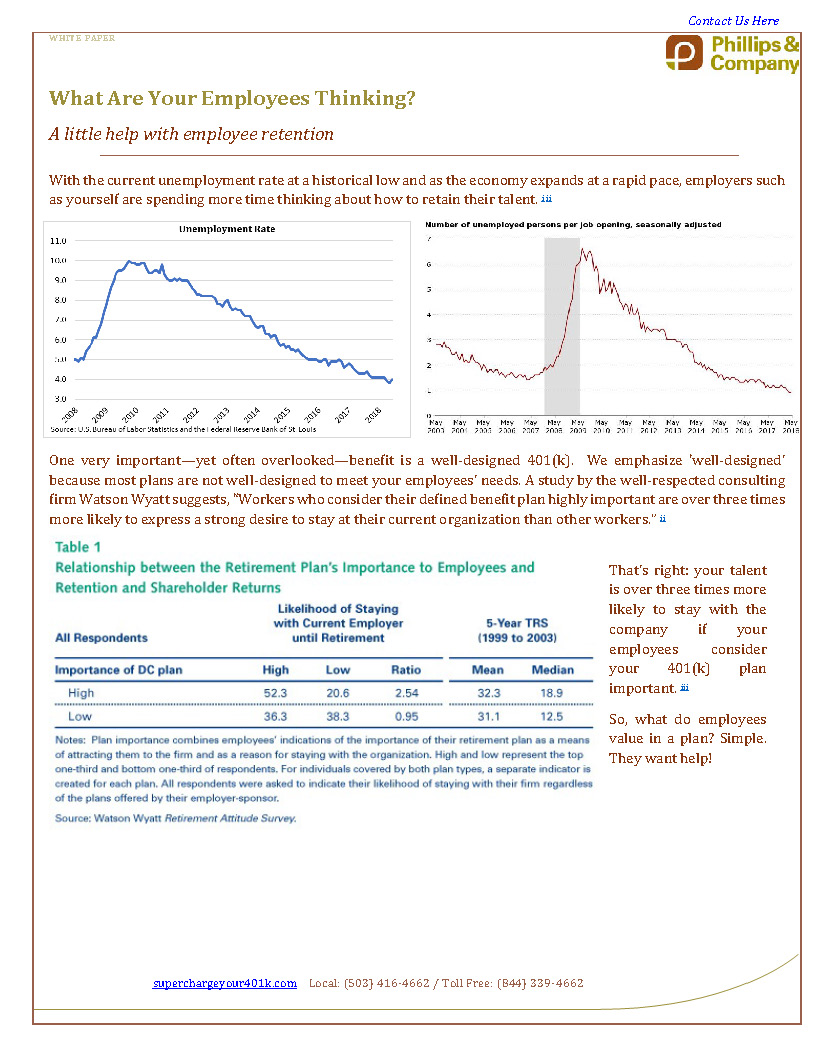 With the current unemployment rate at a historical low and as the economy expands at a rapid pace, employers such as yourself are spending more time thinking about how to retain their talent. One very important—yet often overlooked—benefit is a well-designed 401(k). We emphasize 'well-designed' because most plans are not well-designed to meet your employees' needs. A study by the well-respected consulting firm Watson Wyatt suggests, "Workers who consider their defined benefit plan highly important are over three times more likely to express a strong desire to stay at their current organization than other workers."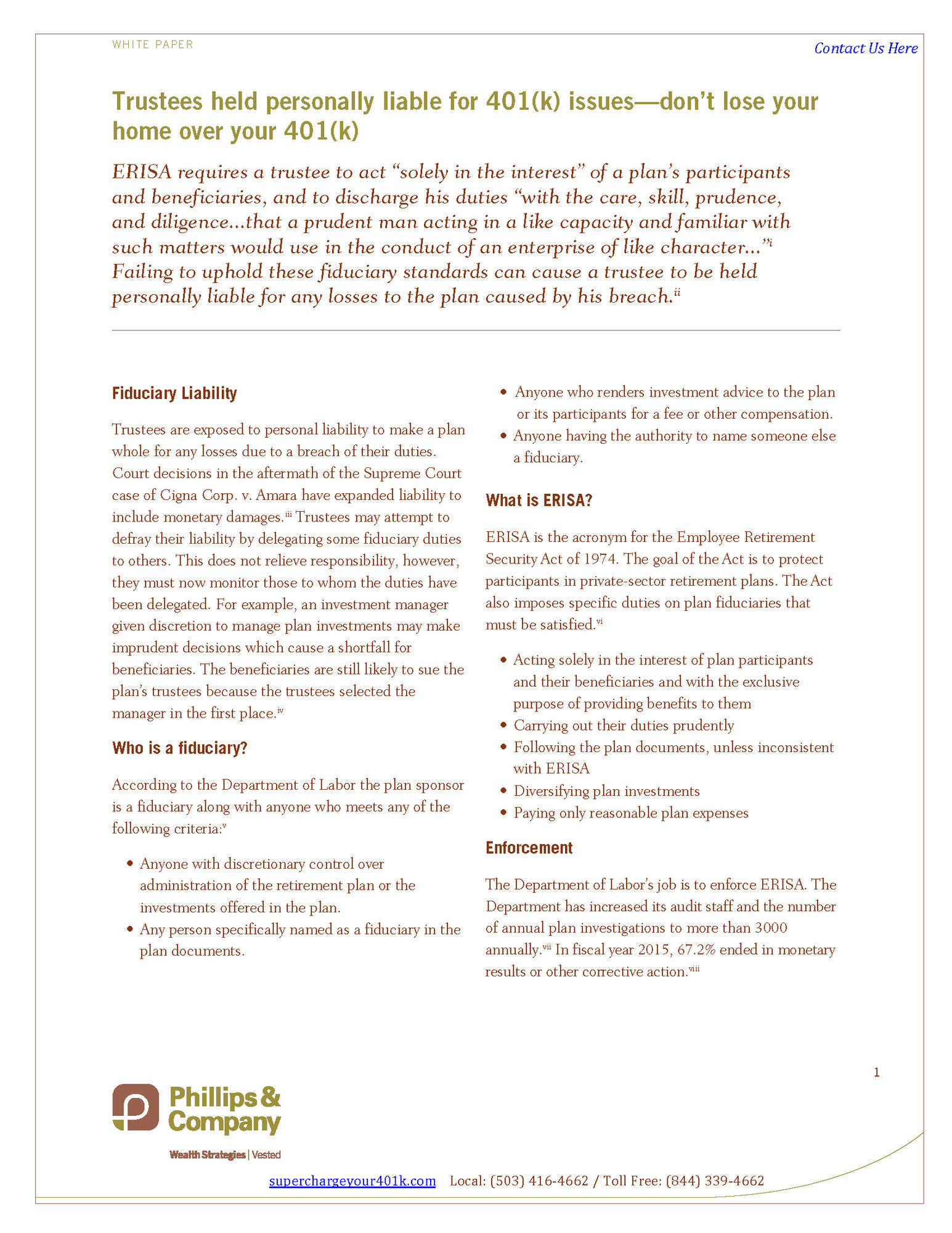 ERISA requires a trustee to act "solely in the interest" of a plan's participants and beneficiaries, and to discharge his duties "with the care, skill, prudence, and diligence... that a prudent man acting in a like capacity and familiar with such matters would use in the conduct of an enterprise of like character..." Failing to uphold these fiduciary standards can cause a trustee to be held personally liable for any losses to the plan caused by his breach.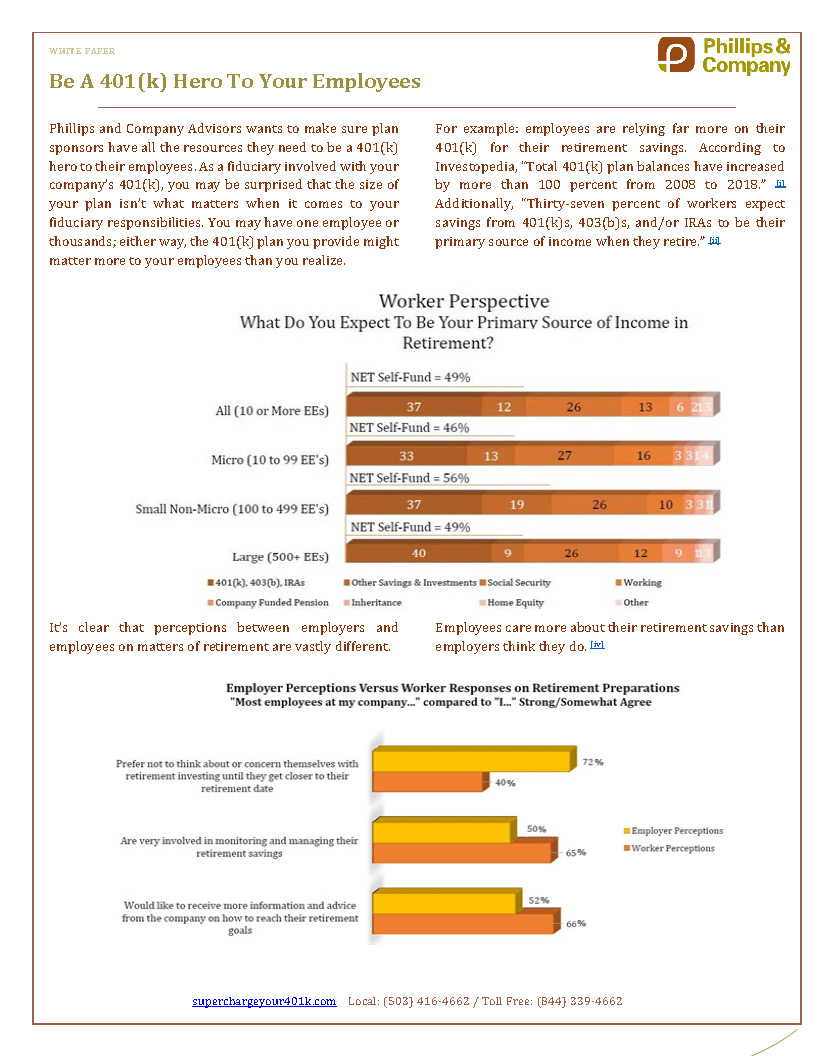 Phillips and Company Advisors wants to make sure plan sponsors have all the resources they need to be a 401(k) hero to their employees. As a fiduciary involved with your company's 401(k), you may be surprised that the size of your plan isn't what matters when it comes to your fiduciary responsibilities. You may have one employee or thousands; either way, the 401(k) plan you provide might matter more to your employees than you realize.