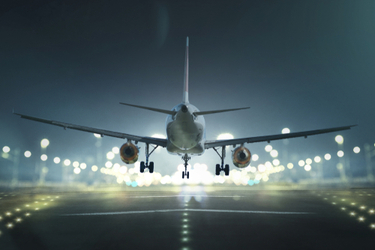 The possibility of an economic soft landing vs. a recession later in the year inched closer to reality. Inflation moderated for the fifth consecutive month in December. Headline CPI slowed to 6.5% year-over-year in December vs. 7.1% in November. Core CPI slowed to 5.7% vs. 6.0% in November. In month-over-month terms, the top-line inflation metric fell to -0.1% vs. 0.1% in November. 1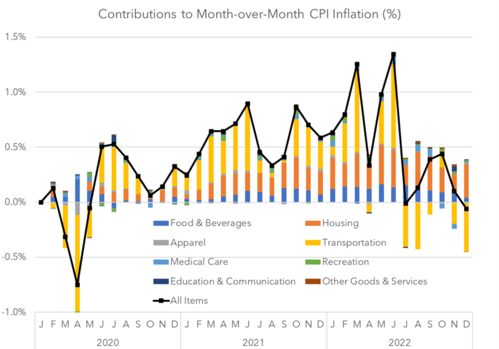 Breaking down the component parts you can see what's contributing to headline inflation and what's moderating. Housing is still the largest component to the index and is still rising while transportation is now falling as supply chain issues get ironed out.
If -0.1% is the forward trend, which I doubt, then inflation would return to the Fed Funds target by April. A reading of 0.3%, which would put us closer to normal late in the year, is more likely. 2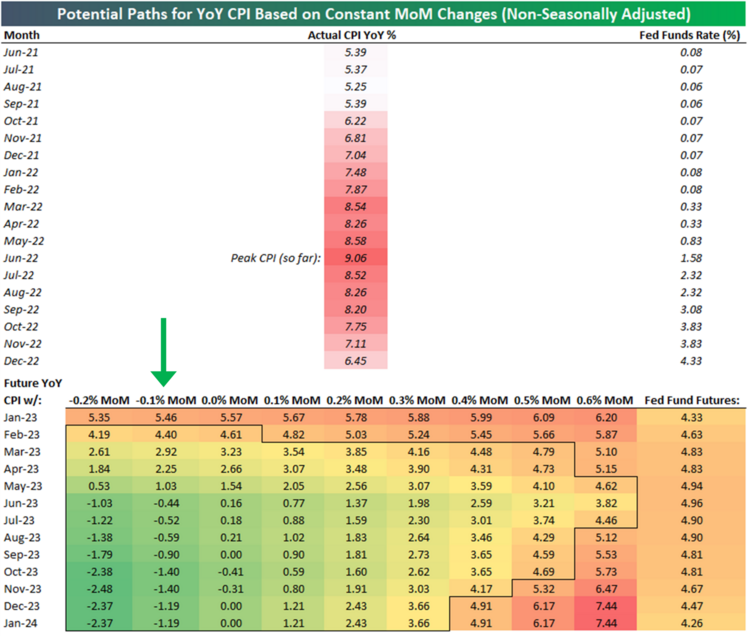 Taking the largest component, shelter, out of the reading you get much closer to the Fed inflation target of 2% now. 3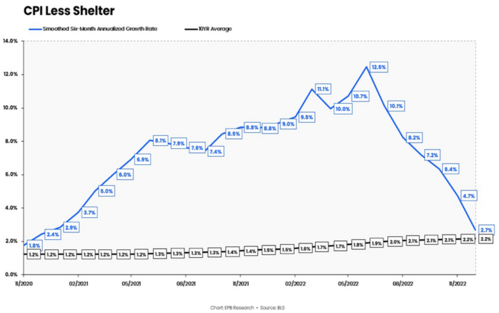 Cutting the inflation data even further, the closely watched service inflation less housing, is also moderating. 4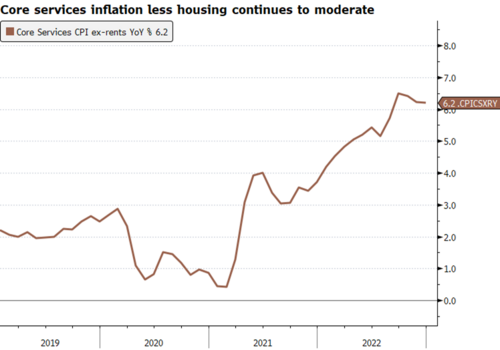 As we reviewed in our Q1 2023 Look Ahead, there is a large gap between what the Fed thinks the path of the Fed Funds interest rate is compared to what investors think it is. 5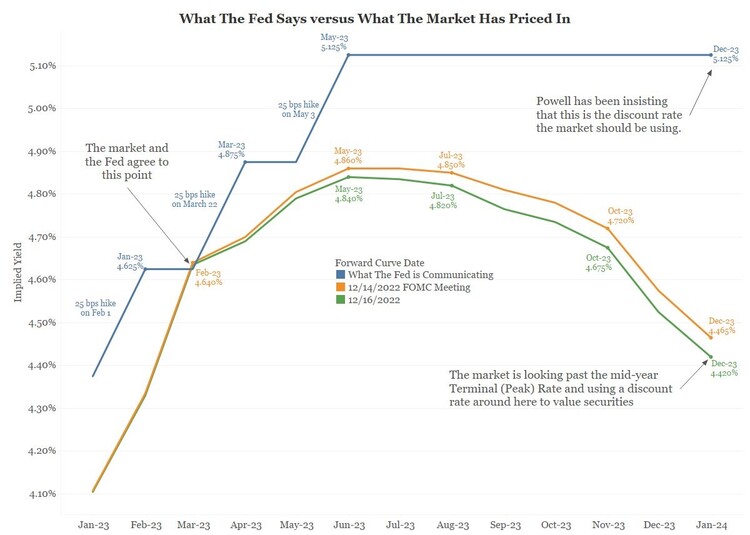 The vast majority of investors are talking recession later this year and anticipating rate cuts to match. The Fed is clearly expecting to soft land the economy and therefore have the ability to hold rates higher for longer.
Either way we should be getting closer to peak rates and that typically launches a positive response from equity investors. In fact, the average 12 month return once the Fed pauses is almost 20%. 6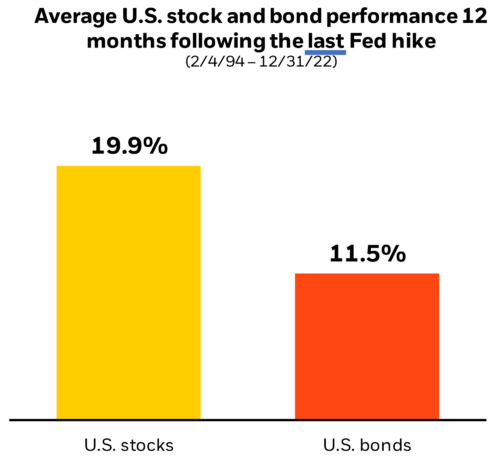 A little bit more moderation on the inflation front will help the Fed pause and set conditions for the soft landing we are all preparing for.
If you have questions or comments, please let us know. You can contact us via Twitter and Facebook, or you can e-mail Tim directly. For additional information, please visit our website.
Tim Phillips, CEO, Phillips & Company
Sources:
Bloomberg