China – Just Part of Our History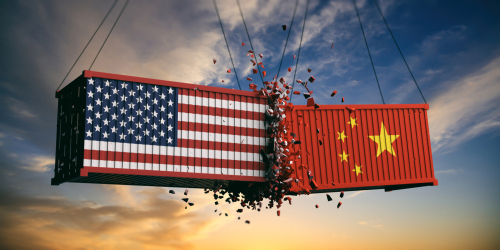 While we've been preoccupied with an explosion of COVID-19 cases and the soap opera end of the Trump Presidency, China advances.
On November 15th, China formed the Regional Comprehensive Economic Partnership, or RCEP, the largest trade bloc in history. [i]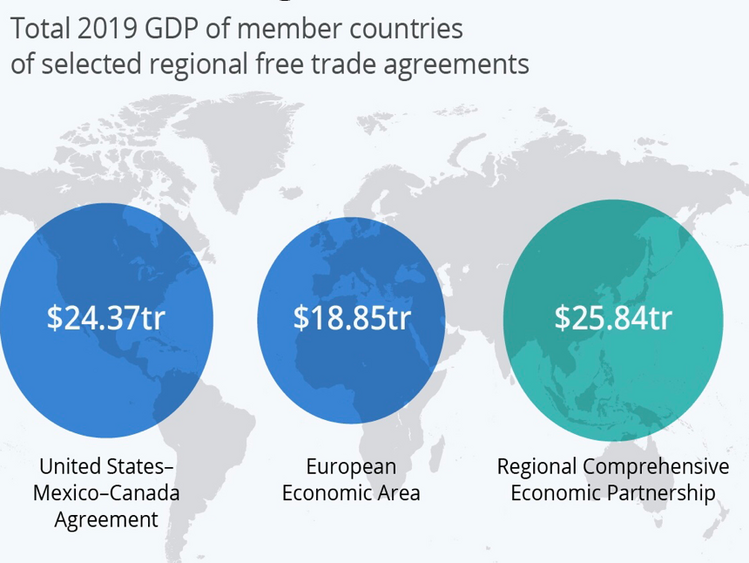 It represents 15 countries, 30% of World GDP, 27% of global merchandise trade by reducing and/or eliminating trade tariffs and modifying the rule of origin (definition) for member countries. [ii]

So, who's in and who's out? [iii]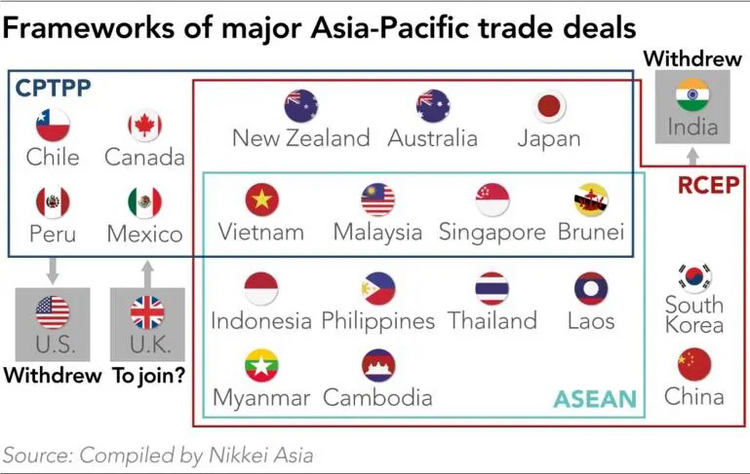 You can see from the chart above there are some pretty compelling member nations including those that have been at odds with each other over trade for many years. Japan, China and South Korea are strange bedfellows yet, they formed a powerful trade alliance.
You can also see the United States is out. The U.S. not only withdrew from the CPTPP (Trans-Pacific Partnership) but, was also excluded from the RCEP.
The United States' non-participation in the RCEP will only support China's further growth and gives them a very strong strategic advantage over the United States.
China has made a full and complete recovery from COVID-19 GDP ramifications. Chinese GDP, manufacturing and service industries have all recovered to pre-COVID levels. [iv]
Future projections for GDP growth in 2021 also look robust for China, with growth expected to near 8% while the United States will likely struggle to get close to 5%. [v]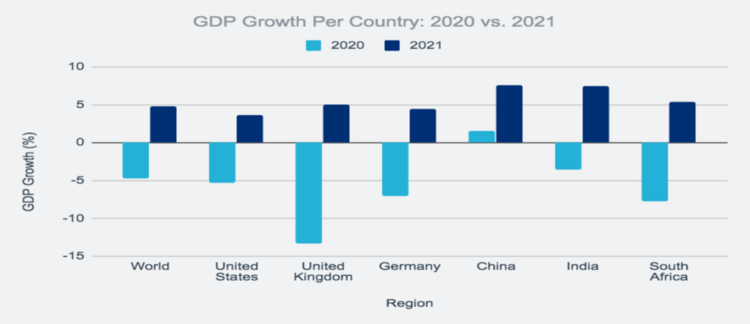 That puts China at nearly $15.5 trillion in total output compared to the U.S. at $21.4 trillion in 2021. If the United States returns to normal pre-COVID growth (2.5%) along with China (5%), the crossover point for China to become the largest economy in the world is estimated to be 2035. [vi]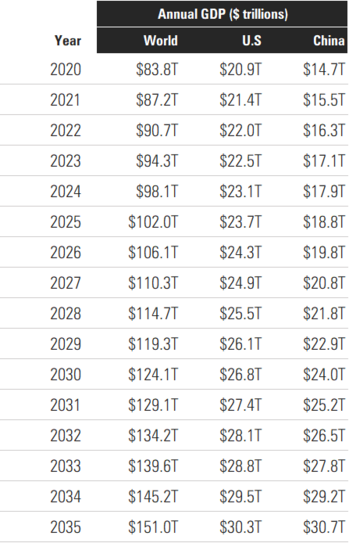 That should explain everything you need to know about why U.S. policy makers are so anti-China. It's been over 200 years since we have been a second-place country. [vii]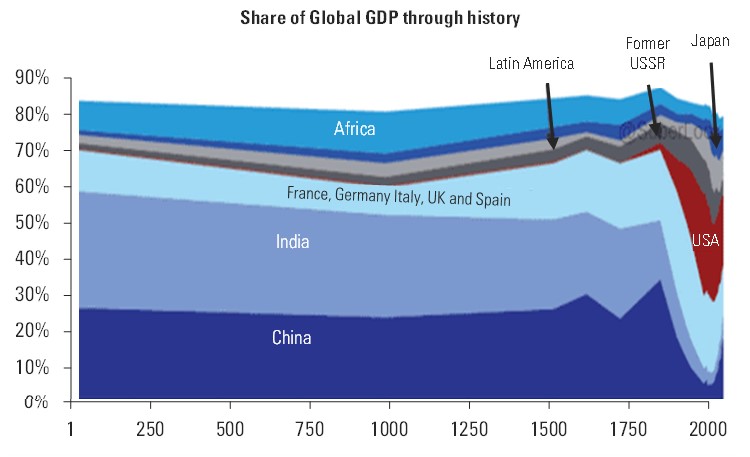 Getting into a Cold War stand-off with China has proven to be counterproductive in the last 4 years, hence the RCEP.
U.S. policy makers are choosing to conduct a "tech war" to try and stifle China's growth and global reach, using some of the major initiatives the U.S. has implemented below:
• Banning the use of Huawei's 5G telecom equipment
• Instituting the "Clean Network" program to protect citizens' data security
• Banning U.S. semiconductor equipment makers (Applied Materials, Lam Research, KLA-Tencor) from supporting China's semiconductor industry
• Blacklisting some State-Owned Enterprises that might have ties to the People's Liberation Army
• Forcing U.S.-listed Chinese companies to follow U.S. audit rules (this is not a bad thing)
These are all parts of the disjointed American strategy to disrupt China's growth.
While all of this might feel like a new paradigm for our generation, there is a long pattern of disrupted trade and behavior change between the United States and China.
"The Beautiful Country and Middle Kingdom" by John Pomfret (link) recaps a 250-year history of our attempts to engage with China and mostly fail. Starting in the 1780s, global adventurer John Ledyard noticed our very own Northwest Otter furs were capturing amazing prices and wanted to trade those furs for Chinese silk and porcelain to be sold in the United States. While his efforts failed, it did kick off the bringing of trade to China. Robert Morris picked up the baton and on February 22, 1784 set sail from New York City to Canton, China with furs and American made Ginseng; returning successfully on May 11th, 1785 with a 30% profit from trade with China. There it starts.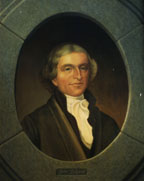 It's all part of a cycle that has long been a part of American history.
Today China has 125 countries that they trade with actively while the United States has a limited, but powerful list of only 45 nations. [viii]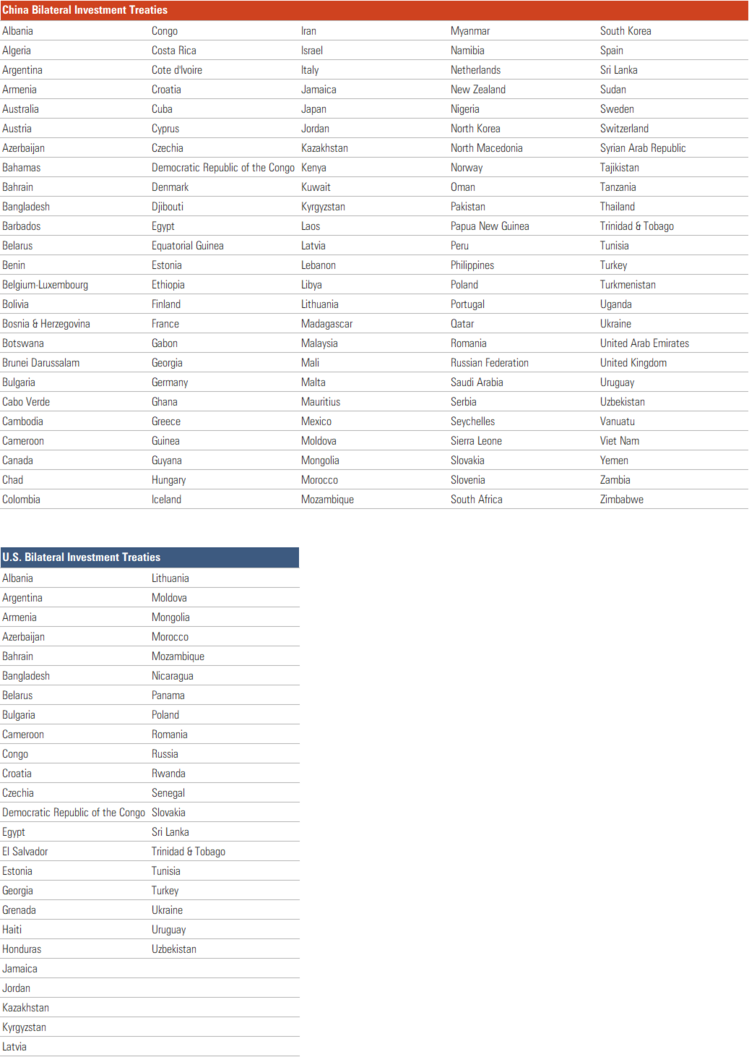 Through many U.S./China cycles of engagement and conflict, we find ourselves today facing another inflection point. Will the Biden Administration continue a long-standing tradition of imposing the United States' will on China or will he recast this competition to the benefit of United States companies and workers?
*Upcoming Phillips & Co. Webinar: Q&A with Morgan Housel*
Join us on December 10th at 10:00 a.m. Pacific
Tim will interview Morgan on his new book, "The Psychology of Money"
They will explore topics like: Luck & Risk, Compounding, Getting Wealthy & Staying Wealth
Click here to Register
If you have questions or comments, please let us know. You can contact us via Twitter and Facebook, or you can e-mail Tim directly. For additional information, please visit our website.
Tim Phillips, CEO, Phillips & Company
Sources:
i. https://www.statista.com/chart/23503/combined-gdp-of-regional-trade-blocs/
ii. https://www.brookings.edu/blog/future-development/2020/11/20/the-significance-of-the-regional-economic-partnership-agreement/
iii. https://www.china-briefing.com/news/rcep-fta-signed-what-can-foreign-investors-in-china-expect/framework-of-major-asia-pacific-trade-deals/
iv. https://www.caixinglobal.com/index/
v. https://www.brinknews.com/quick-take/china-only-major-economy-expected-to-have-gdp-in-positive-territory-in-2020/
vi. https://www.imf.org/external/datamapper/NGDP_RPCH@WEO/WEOWORLD
vii. https://www.rug.nl/ggdc/historicaldevelopment/maddison/?lang=en
viii. https://investmentpolicy.unctad.org/international-investment-agreements/by-economy