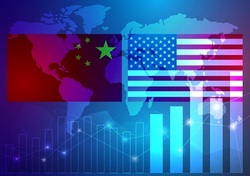 The next couple of weeks will be seminal moments for the technology war waged by President Trump as the looming deadline for TikTok – the Chinese-owned social media app – to partner with an American company in order to continue U.S. operations comes on September 20th. This morning, it was reported that Oracle had reached a "preliminary technical partnership" with TikTok for the company's U.S. operations. Although the details of the agreement have not been made public yet, the Financial Times is reporting that the agreement will not require a full sale or transfer of TikTok's technology or algorithms and will mainly entail Oracle hosting TikTok's U.S. data. [i]
This is significant because, with over 800 million monthly average users worldwide and 100 million in the U.S., TikTok has fast become one of the most popular social media apps in the world. [ii]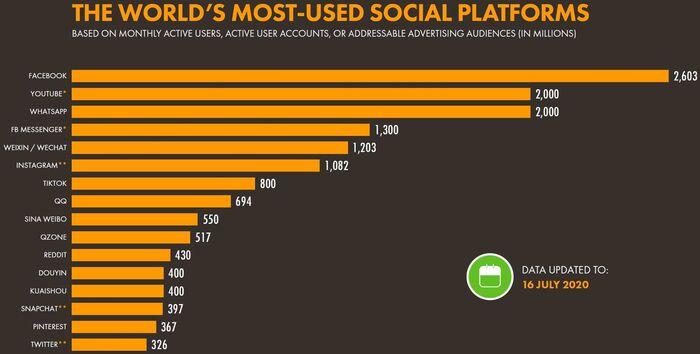 Some key stats on TikTok's growth and use: [ii]
• Total TikTok downloads surpassed 1.5 billion in 2019, making it the seventh-most downloaded app of the 2010s
• TikTok users on Android phones spent 68 billion hours using the app in 2019
• U.S. users open TikTok an average of eight times a day, with sessions averaging just under 5 minutes
It has even been reported Facebook CEO Mark Zuckerberg is behind much of the lobbying to shutdown TikTok's phenomenal growth. Getting the Trump administration to force a sale (if possible) or shut U.S. users out of using the app would achieve his goals. [iii]
More evidence of the brewing U.S.-China technology war came from a recent Reuters report stating that the U.S. Department of Defense might block American companies from providing goods and services to SMIC, China's largest chip manufacturer, due to SMIC's potential ties to the People's Liberation Army. [iv]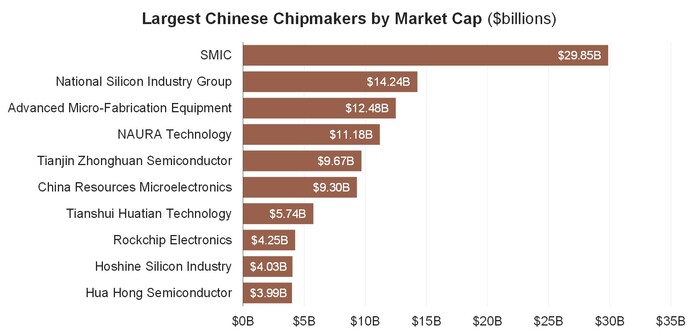 Further, the Trump administration recently moved to prevent suppliers anywhere in the world from working with blacklisted Chinese companies by requiring any foreign chipmaker that uses American equipment to get a license before they can sell to companies on the U.S. blacklist, which includes Huawei and other large Chinese tech companies such as SenseTime Group and Megvii Technology. [v]
"Certain entities in China have sought to circumvent America's export controls, and undermine American interests in general, and so we will remain vigilant to ensure U.S. technology does not get into the wrong hands." –Commerce Secretary Wilbur Ross
Effectively, it looks like the Trump administration is trying to buy time for American technology companies to catch up to the lead the world's largest mobile device maker Huawei has on 5G technology.
Why? Huawei is the largest and cheapest component parts manufacturer to cellular networks in the world. With the launch of 5G that would give this China-based company global dominance in the most important network in a generation. [vi]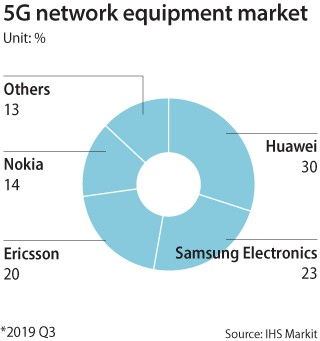 Another facet to the U.S. vs. China tech war is the scheduled summit between the EU and China aimed at hammering out the EU-China Comprehensive Agreement on Investment which would lay out trade parameters and address protection of European intellectual property rights. Depending how this summit goes, an agreement between Beijing and the EU has the potential to drive a further wedge between the U.S. and Europe while also strengthening China's global reach.
We have invited a China tech expert, Kevin Xu, to help us unpack this incredibly complex U.S. tech war being waged against China. Click here to register for the webcast September 15th at 10:00 a.m. PST.
If you can't join, we will share a link for the replay in next week's post.
The fact remains: China matters. We need them, and they need us.
China is the second largest economy in the world. [vii]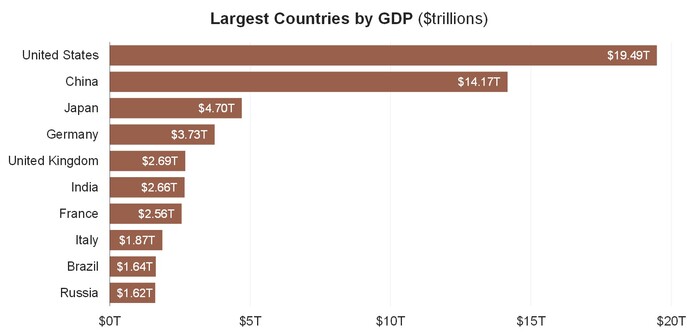 China has the second largest stock market in the world. [viii]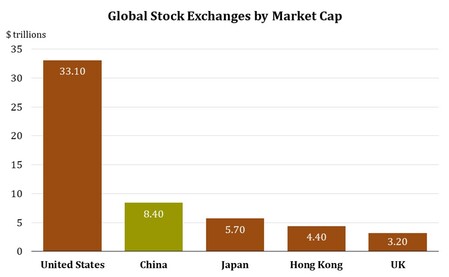 They are our largest trading partner when you combine import and export values. [ix]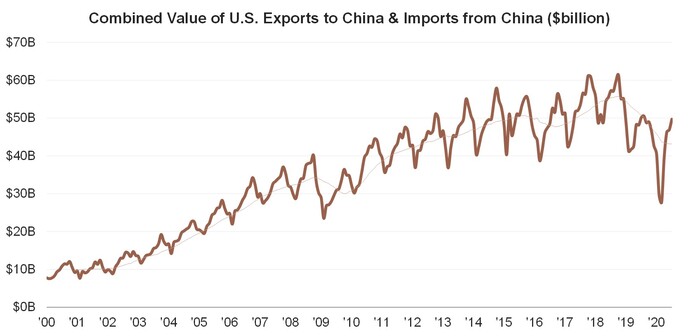 They are our third largest export market in the world behind Canada and Mexico. [x]
When you look at what we import, it is clear we've become dependent on technology imports between cellular telephones, computers, communications and network components, and a host of other daily necessities that require technology. [xi]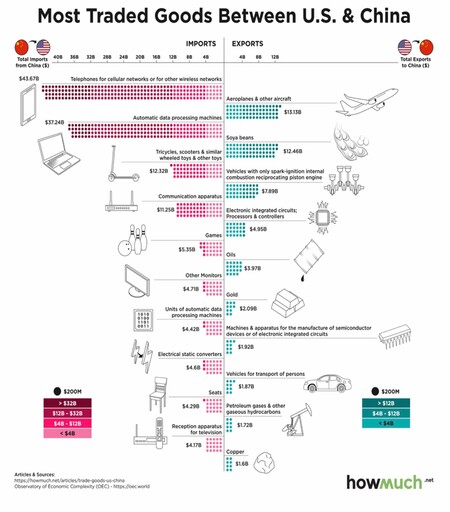 China's ascent has been breathtaking over the last 30 years. [xii]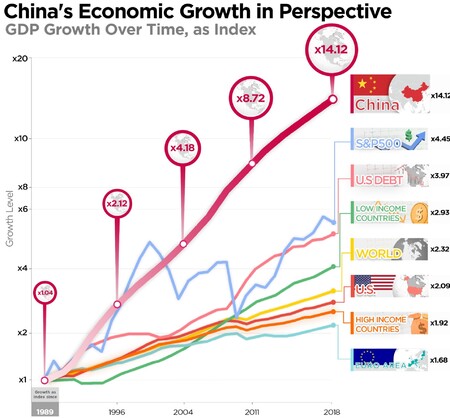 It's clear that China matters to the world, not just to the United States. More countries consider China their largest trading partner than the United States now. [xiii]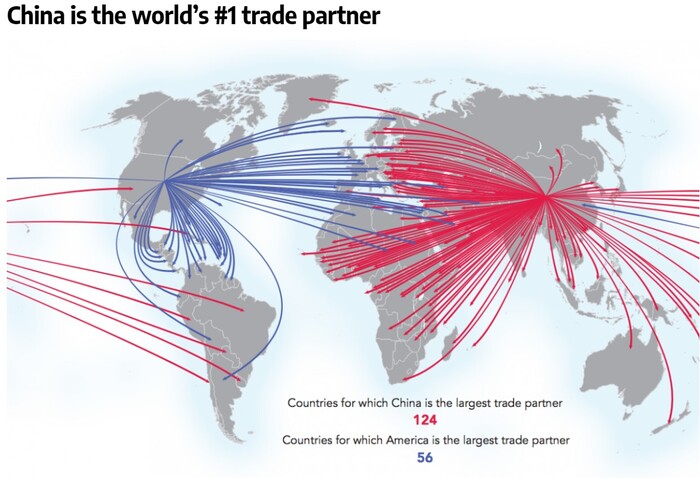 In fact, you can watch a recent conversation I had on Why China Matters by clicking here.
Putting aside the political silly season and the apparent nationalistic tendencies of both parties against China, it is hard to ignore this country and the power it represents for investors.
Tech War aside, China matters.
If you have questions or comments, please let us know. You can contact us via Twitter and Facebook, or you can e-mail Tim directly. For additional information, please visit our website.
Tim Phillips, CEO, Phillips & Company
Sources:
i. https://www.ft.com/content/4860ec09-212b-45c2-9cc3-27f731816130
ii. https://hootsuite.widen.net/s/ugpuk74q5j
iii. https://www.wsj.com/articles/facebook-ceo-mark-zuckerberg-stoked-washingtons-fears-about-tiktok-11598223133
iv. https://www.reuters.com/article/us-smic-stocks/smic-shares-sink-u-s-ban-worries-cloud-chinas-hopes-for-chip-self-sufficiency-idUSKBN25Y0J4
v. https://www.wsj.com/articles/commerce-department-tightens-rules-on-exports-to-china-11588016185
vi. https://koreajoongangdaily.joins.com/2019/12/11/industry/Samsung-sees-huge-boost-to-network-equipment-sales/3071381.html
vii. https://datacatalog.worldbank.org/dataset/gdp-ranking
viii. https://www.statista.com/statistics/270126/largest-stock-exchange-operators-by-market-capitalization-of-listed-companies/
ix. https://www.census.gov/foreign-trade/Press-Release/current_press_release/index.html
x. http://www.worldstopexports.com/americas-top-import-partners/
xi. https://howmuch.net/articles/chinas-economic-growth-perspective
xii. https://howmuch.net/articles/trade-goods-us-china
xiii. https://www.visualcapitalist.com/four-maps-showing-chinas-rising-dominance-trade/