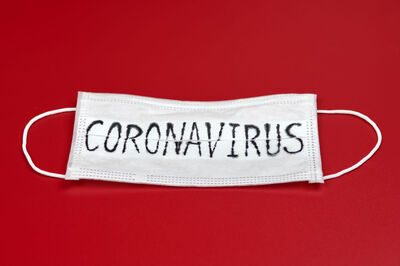 The world's second largest stock market will have been open and closed by the time you read this post. The China A-Share market has a total market capitalization of approximately $8.4 trillion. It is the second largest market by most measures in the world. [i]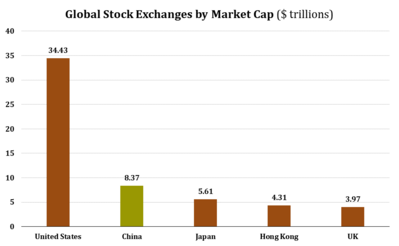 The Chinese stock market was down almost 9% overnight, driven by the Coronavirus and its impact on the earnings and growth of the Chinese economy. [ii]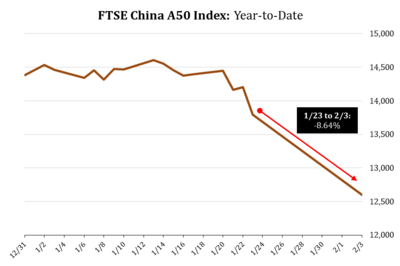 The People's Bank of China (PBoC) has already signaled massive stimulus to support liquidity both for their currency and for the equity markets—announcing over $174 billion (1.2 trillion yuan) in liquidity measures so far. [iii]
Some of the tools the PBoC is using to support liquidity are:
Reverse repurchase agreements

Trading halts

Suspending night trading of futures

Easing restrictions on insurance companies purchasing A shares
Certainly, some of the spillover effect will impact our domestic stock market, as any slowdown in China should create some slowing for the United States. Simply think of Apple and the 11% of revenue they generate from China. [iv]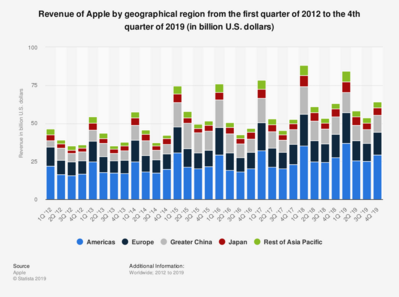 There should be a repricing of risk and, for the astute investor, this can be an ideal buying opportunity. What we evaluate as astute investors is the long-term impact on the "worker" and their consumption habits.
Comparing the United States consumption as a percentage of GDP to China's consumption to GDP tells much of the story. [v]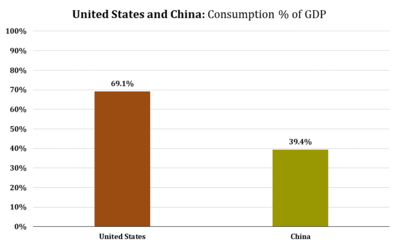 Both countries' economies are highly dependent on the consumer showing some resilience. The quarantines in China will impact their growth in the coming quarters and several analysts have already adjusted their GDP growth expectations. [vi]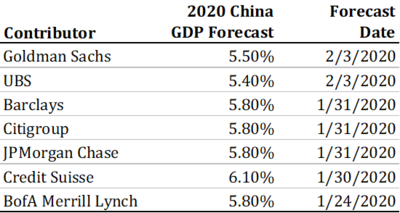 My expectation is for market participants to exaggerate the impact on corporate earnings to the downside. After all, it is incredibly difficult to properly anticipate the unknown.
Our research partners at CICC in China produced the following table: [vii]

It clearly reflects that past epidemics have had dramatic pullbacks at the peak of the crisis. However, as soon as one month later the local markets rallied. Three months later, some had rallied considerably.
Shifting our attention to the domestic markets and the recent pullback… [viii]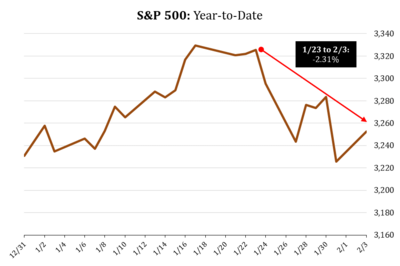 Being down 2.3% is likely a normal reaction for investors trying to digest what the full impact will be. However, when you consider stronger-than-expected earnings in Q4 2019 and only modest adjustments to earnings for Q1, the pullback can be an opportunity for investors with liquidity.
The question remains: will this epidemic impact consumption patterns in the intermediate and long runs? The most recent traumatic event that was not financial was the 9/11 terrorist attacks and the U.S. consumer hardly budged over the course of a few months following the attack. [ix]

U.S. retail sales fell about 1.9% month-over-month in September 2001. However, the U.S. consumer bounced right back, as retail sales jumped 6.7% from September to October 2001.
Americans are hooked on spending. Thus, it is hard to change multi-generational consumption patterns. A similar pattern can be seen in China during the SARS epidemic of 2003. [x]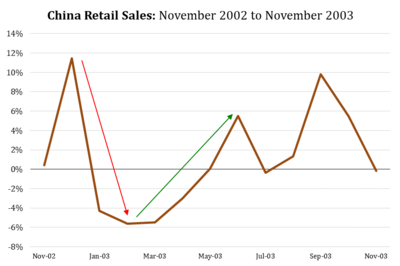 One thing most U.S.-based investors are not digesting is the limited geographic spread of this epidemic compared to SARS. This particular virus is largely impacting one area of China (60% of cases are in one province) and, as of this writing, not impacting the rest of the world in any meaningful way. [vii]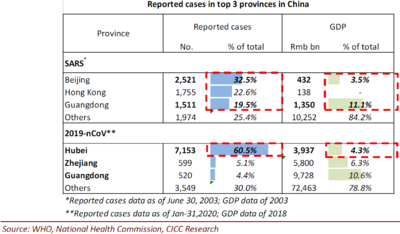 Further, the growth rate of new cases is now declining and quarantines while economically impactful, seem to be working. [vii]

My view is the consumer will remain resilient both here and in China, this current scare will be short-lived, and any stock price discounting will also be temporary; perhaps overly exaggerated in many respects.
Don't blink because this scare might be over quicker than you think, at least from an equity drawdown standpoint.
If you have questions or comments, please let us know. You can contact us via Twitter and Facebook, or you can e-mail Tim directly. For additional information, please visit our website.
Tim Phillips, CEO, Phillips & Company
Sources:
i.     https://www.statista.com/statistics/270126/largest-stock-exchange-operators-by-market-capitalization-of-listed-companies/
ii.    https://www.ftserussell.com/products/indices/china-a50
iii.   https://finance.yahoo.com/news/china-inject-174-billion-liquidity-091350955.html
iv.    https://www.statista.com/statistics/382175/quarterly-revenue-of-apple-by-geograhical-region/
v.     https://www.ceicdata.com/en/indicator/united-states/private-consumption--of-nominal-gdp
vi.    https://www.bloomberg.com/quote/CNGDPYOY:IND
vii.   https://research.cicc.com/
viii.  https://us.spindices.com/indices/equity/sp-500
ix.     https://fred.stlouisfed.org/series/MRTSSM44X72USS
x.      https://www.ceicdata.com/en/indicator/china/retail-sales-growth