Economic Populism and the 10th Year Anniversary of the Great Financial Crisis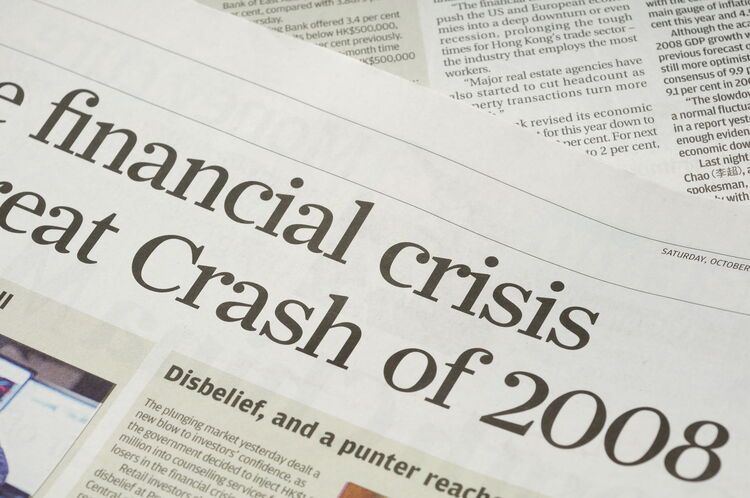 Donald Trump's economic agenda looks to be gaining significant traction.  While U.S. GDP growth came in at 2.2 percent for Q1 2018, the underlying metrics look strong, especially consumption and fixed investments. [i]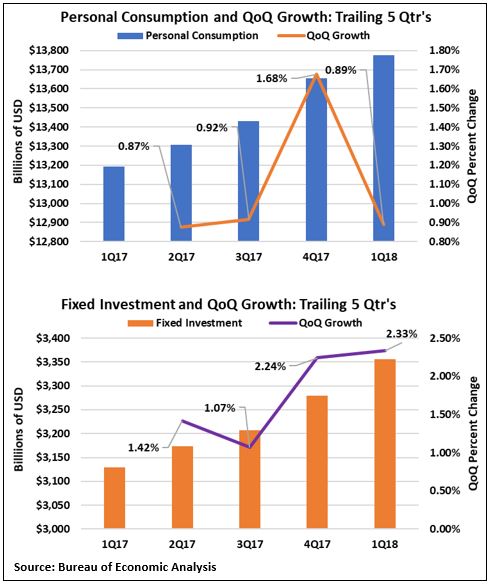 For Q1, consumption added 0.71 percent to the total GDP Growth of 2.2 percent, and fixed investments added 1.05 percent. [i]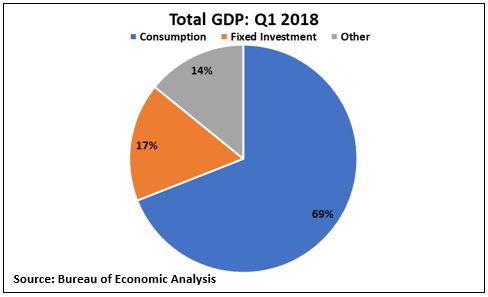 When you consider those two components make up 86 percent of total GDP, things are still looking strong. [i]
In fact, the tepid 2.2 percent growth beats the average GDP growth over the last ten years. [ii]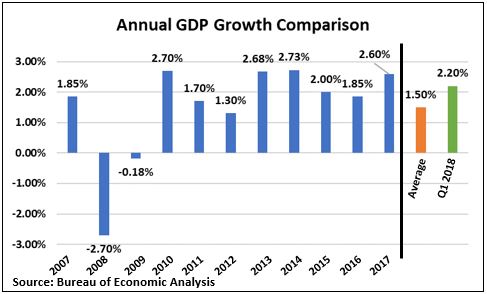 What is astonishing is that the Federal Reserve Bank of Atlanta is forecasting Q2 GDP growth of 4.8 percent. [iii]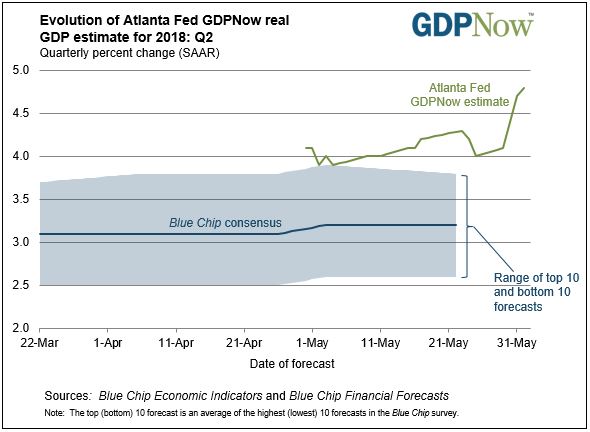 We have not seen GDP growth of that magnitude since the second quarter of 2000. [ii]
In addition, the unemployment rate is at its lowest levels since August of 2000. [iv]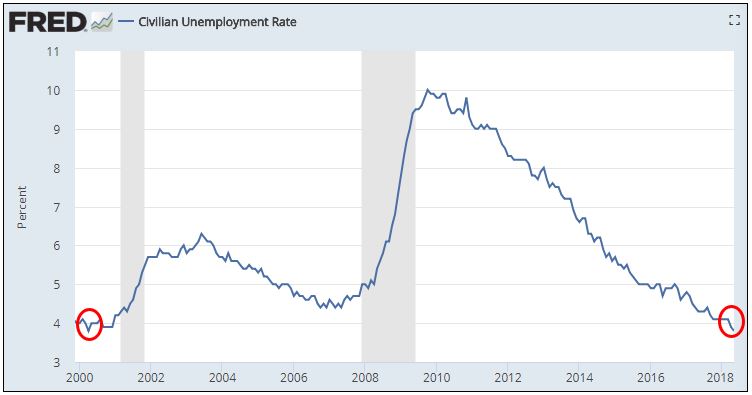 Furthermore, we can't ignore that wage growth continues its steady upward trajectory. [v] However, it hasn't reached levels that are likely to have large impacts on corporate profits in the near term.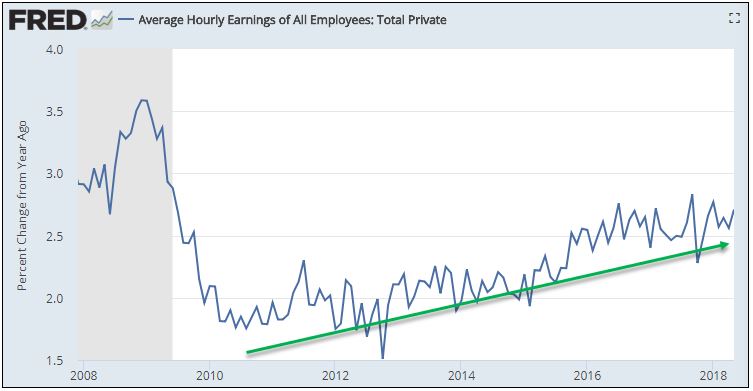 What is particularly interesting to me is that past economic recoveries have been more secular, compared to this economic recovery which is more broad based.  We are seeing wages for Hispanics and African Americans on the same upward trajectory, where as these groups have not participated in the same way as in past economic recoveries.  [vi] [vii]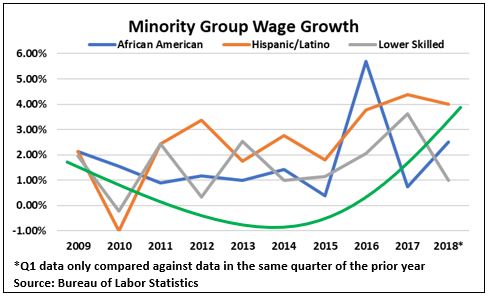 All of this strong economic data suggests that animal spirits are running high within the U.S. consumer base, and that factor should sustain corporate earnings growth going forward.
While it's no secret that rates are on the rise, the economic populism program within the current administration is beginning to seep its way into the masses, and that could extend this economic recovery beyond historic records. It's no wonder Italy has decided to adopt a similar populism program.
We've come a long way since the collapse of Bear Stearns and Lehman Brothers that kicked off the Great Financial Crisis a decade ago.
If you have questions or comments, please let us know.  You can contact us via Twitter and Facebook, or you can e-mail Tim directly.  For additional information, please visit our website.
Tim Phillips, CEO, Phillips & Company 
Robert Dinelli, Investment Analyst, Phillips & Company 
References:
i.            https://www.bea.gov/newsreleases/national/gdp/2018/pdf/gdp1q18_2nd.pdf
ii.           https://fred.stlouisfed.org/series/GDPC1
iii.          https://www.frbatlanta.org/cqer/research/gdpnow
iv.          https://fred.stlouisfed.org/series/UNRATE
v.           https://fred.stlouisfed.org/series/CES0500000003
vi.          https://phillipsandco.com/files/6015/2813/7074/Bureau_of_Labor_Statistics_Data_-_African_Americans_and_Latinos.pdf
vii.         https://phillipsandco.com/files/5715/2813/7073/Bureau_of_Labor_Statistics_Data.pdf