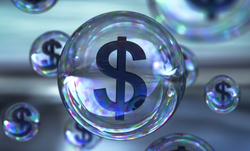 The most frequently asked question right now is, "Are we in a bubble?" The simple answer is, "I can't tell." It's an entirely natural question and answers will vary based upon the strategy and motivations of the person you're asking. [i]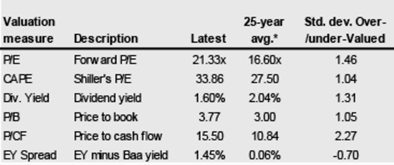 Here is what we know: Valuations are stretched across a variety of metrics. Extended valuations are likely the primary driver of the broad-based inquiry about being in a bubble. Even if you dissect the S&P 500 and removed the top 10 stocks (companies like Facebook, Google, Netflix), forward PE's are still extended by 120% to 132%. [i]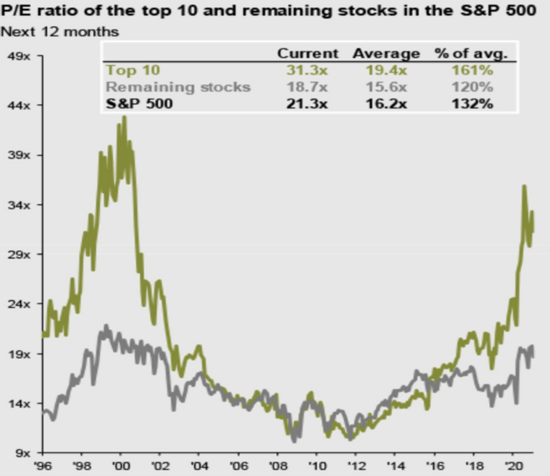 There are a lot of ways to normalize valuations this year. One is to see the S&P 500 drop by 23.9%.

Another is to see corporate profits grow by 31.4%, holding the price of the S&P 500 at its current level.

The other method might be to look at what historical returns on the S&P 500 are when we start the year with elevated valuations. [ii]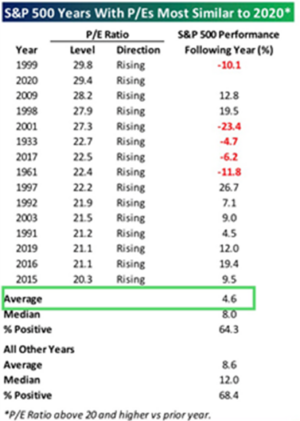 If we have a 4.6% return on the S&P 500 and corporate earnings per share grow by 31.3%, we could see valuations return to normal over the course of this year. Note, the S&P 500 is currently up 4.7% year-to-date.

While it might feel a bit euphoric, it's incredibly hard to predict if we are in a bubble; and, if we are, when will it pop and by how much. Bubbles are highly emotional, generally driven by a disregard for earnings growth and valuations. [iii]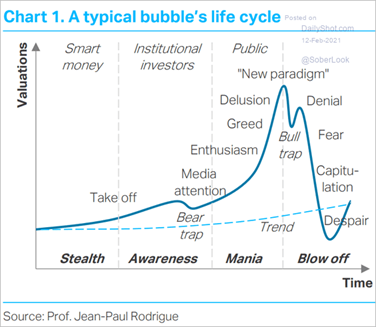 Certainly, when you hear speculators bid up GameStop, Dogecoin, and other similar assets devoid of any form of positive earnings; it's easy to think we are in a bubble. These "bets" are in the greed/ delusional spectrum.
If you combine the top five cryptocurrencies and throw in GameStop, Silver, and AMC Theaters that have all been bid up by greedy speculators, you get a combined market cap of $1.187 trillion. [iv] [v]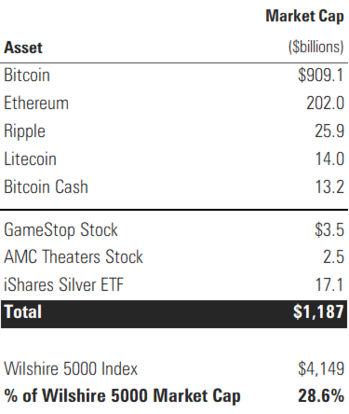 The delusion of a few is not the delusion of all. There are a lot of buyers of these speculative assets. According to a recent Harris poll, over 28% of Americans bought some of these uber-speculative assets. Here's what the poll determined: [vi]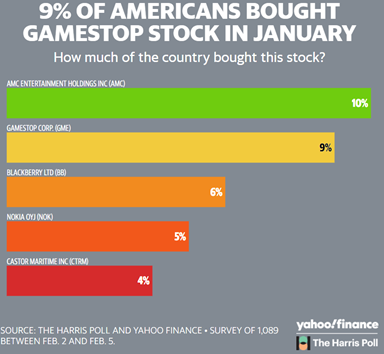 You have to dig deep into the survey to learn that the median (midpoint) purchase price for GameStop stock was in the $150 range. Link to full survey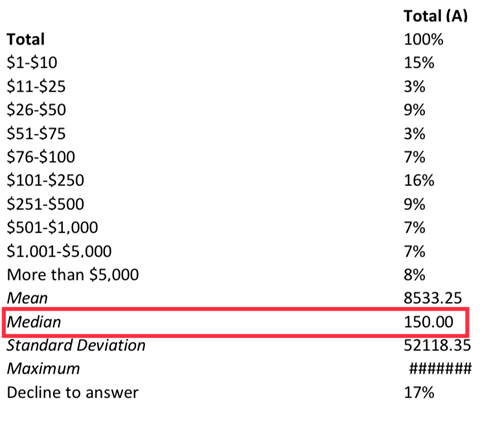 That's not to say we won't have a potential shock along the way to normalized values. Just realize when we've had sudden shocks, the recoveries have been very strong and fairly quick. [i]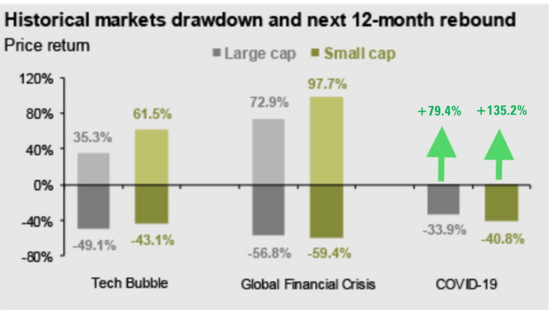 There are a lot of people doing silly things in small dollar quantities. Don't be fooled by the headlines. The reason we might not be in a bubble is because of your Frequently Asked Question (FAQ) – "Are we in a bubble?" That question suggests there is still reasonable caution, heightened awareness of your last experience with euphoria around the Great Financial Crisis, and elevated precautionary savings.
"Are we in a bubble?" Who really knows, but as long as you have a longer holding period for your allocation, you're likely going to be able to withstand the drawdown. Keep asking the question, it's reassuring in itself.
If you have questions or comments, please let us know. You can contact us via Twitter and Facebook, or you can e-mail Tim directly. For additional information, please visit our website.
Tim Phillips, CEO, Phillips & Company
Sources:
i. https://am.jpmorgan.com/us/en/asset-management/adv/insights/market-insights/guide-to-the-markets/
ii. https://www.bespokepremium.com/
iii. https://thedailyshot.com/
iv. https://www.coindesk.com/coindesk20
v. https://wilshire.com/indexes/wilshire-5000-family/wilshire-5000-total-market-index
vi. https://finance.yahoo.com/news/gamestop-amc-reddit-investing-213609595.html?guccounter=1