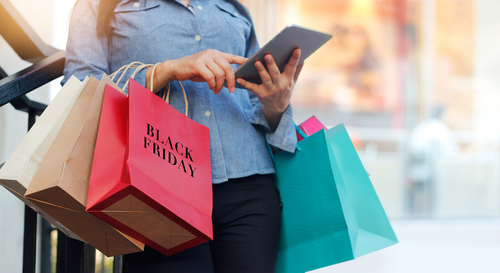 We certainly hope you all enjoyed a wonderful Thanksgiving with family and friends. Perhaps like the other 165 million Americans (according to the National Retail Federation), you chose to do some shopping in what is now a 5-day shopping event. [i]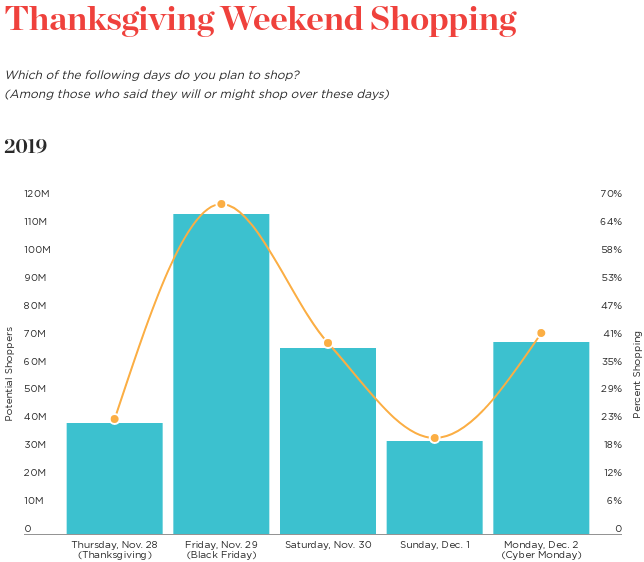 The early results of the holiday shopping season appear mixed. Traditional brick and mortar locations saw a significant drop in sales, falling 6.2% year-over-year, while online sales grew 20% to a record $7.4 billion across over 4,500 websites tracked by Adobe Analytics. [ii]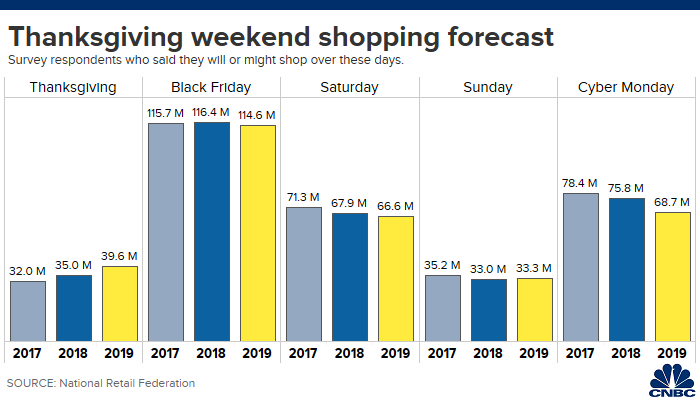 Cyber Monday results aren't in yet at the time of this writing; however, according to Retail Next, overall traffic was down 2.1%, average transaction values dropped 6.7%, and overall sales declined 1.6% compared to last year. This might suggest some weakening in overall retail sales. [iii]
Our view is that the consumer is supporting the general theme that the U.S. economy is still growing, albeit at a muted pace which is not surprising for this stage in the business cycle.
When looking at expectations for Q4 GDP growth, we see a similar theme. According the Federal Reserve Bank of Atlanta, they are forecasting growth of about 1.7% in the final quarter of the year. [iv]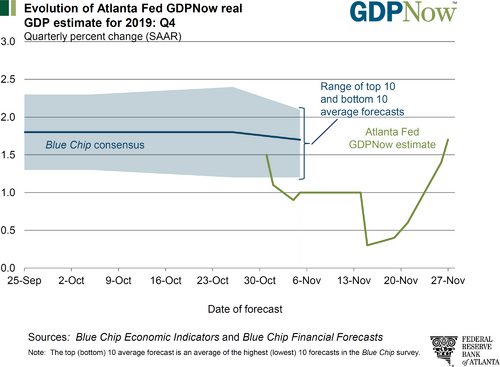 When you look at the trend for 2019, you can see stair step downs as the year progressed. [v]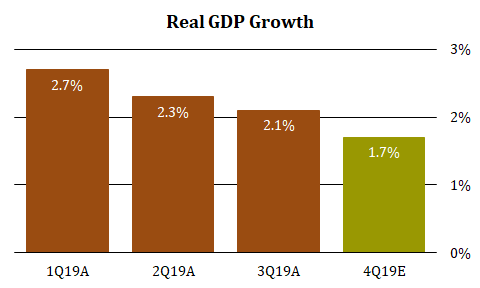 Much of this was also confirmed when the Federal Reserve released their Beige Book last week. The Beige Book is a survey of businesses within the twelve Federal Reserve districts and, while anecdotal, we feel it is broad enough to give a pretty good picture of what's going on in the economy.
Here is an excerpt from the current release: [vi]
"Most Districts reported stable to moderately growing consumer spending, and increases in auto sales and tourism were seen across several Districts. In manufacturing, more Districts reported an expansion in the current period than the previous one, though the majority continued to experience no growth. The picture for nonfinancial services remained quite positive, with most Districts reporting modest to moderate growth."
It's hard to see a threat of a recession from this survey data. However, for comparison purposes, I looked at the data before the last recession officially kicked off in December 2007.
This is from the November 28th, 2007, Beige Book: [vii]
"District reports indicated relatively soft retail spending; most retailers said that they were expecting a slow holiday season, with only small gains in sales volumes compared with last year."
Retail sales do tell a story for the overall health of the economy.
Digging a bit deeper at what I think drives consumer spending is wages and here is what the current Beige Book suggests:
"The shortage of workers spanned most industries and skill levels, and some contacts noted that their inability to fill vacancies was constraining business growth. Moderate wage growth continued across most Districts."
Clearly, there continues to be wage growth but business growth may be soft due to a shortage in labor which would not be surprising with the maturity of the current business cycle.
Now, let's toggle back to the November 2007 Beige Book and see what they said about wages and labor:
"Labor markets remained relatively tight overall but loosened in some areas, and wage pressures were largely unchanged from the previous survey period. Most reports suggested that wage increases continued at a moderate pace, with numerical reports in the range of 3 to 4 percent on an annual basis."
Interestingly, it's hard to tell when the "pot is boiling" as it relates to labor. At the onset of the "official start" to the last recession, labor markets were similarly tight, but there were early warnings in some districts and wage pressure looked to be abating.
A link to the Beige Book archive can be found here.
The thing about labor slack is it can have a significant lag effect but can also accelerate rapidly, in turn threatening both consumption and retail sales. [viii]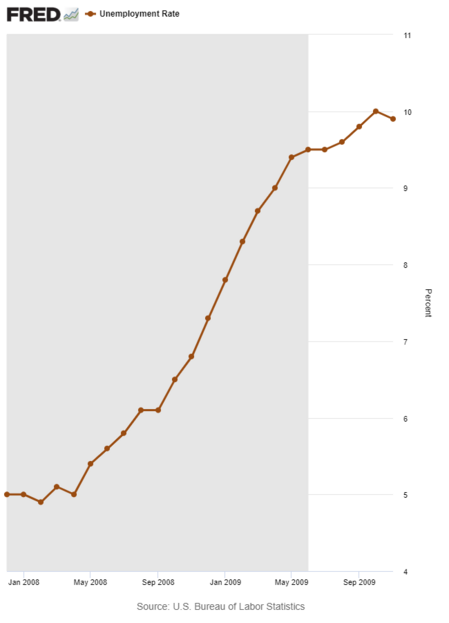 So far, this year's Black Friday shopping event supports the ongoing growth in our economy. That is reinforced by the Fed's survey of business conditions across its twelve regional districts. However, it's clear that growth is moderating and we need to remain mindful of the impact on the overall investment climate.
If you have questions or comments, please let us know. You can contact us via Twitter and Facebook, or you can e-mail Tim directly. For additional information, please visit our website.
Tim Phillips, CEO, Phillips & Company
Sources:
i.     https://nrf.com/media-center/press-releases/more-165-million-people-expected-shop-over-five-day-thanksgiving
ii.    https://www.cnbc.com/2019/11/29/black-friday-online-sales-up-19percent-by-9-am-thanksgiving-sales-hit-record-online.html
iii.   https://www.retaildive.com/news/the-winners-and-losers-of-black-friday-2019/568214/
iv.   https://www.frbatlanta.org/-/media/documents/cqer/researchcq/gdpnow/RealGDPTrackingSlides.pdf
v.    https://fred.stlouisfed.org/series/A191RO1Q156NBEA
vi.   https://www.federalreserve.gov/monetarypolicy/beigebook201911.htm
vii.  https://www.federalreserve.gov/fomc/beigebook/2007/20071128/default.htm
viii.  https://fred.stlouisfed.org/series/UNRATE#0