As is customary for us at Phillips and Company, we use the end of each quarter as an opportunity to look at what's ahead in the coming quarter from a market perspective.
Unlike many of the past quarters over the last 5 years, this quarter has the most pivotal issues to address.
We review valuations and the impact of a strong US dollar on earnings, as well as threats and benefits from lower oil prices.
Further, we discuss our view on earnings and the opportunity to surprise to the upside in the coming weeks. We also focus on small cap stocks and how they respond to trends in strong US dollar periods.
We provide data on the trends in a shifting interest rate environment, as well as isolate foreign markets we like and those we don't like.
Finally, we discuss why investors shouldn't fear rising rates when it comes to their fixed income allocation. After all in the last long-run period of rising rates, 10-year Treasury bonds still returned 3% annually.[i]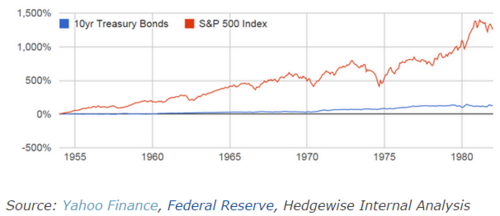 However, by reviewing our Look Ahead you might find a bigger concern than simply rising rates. By clicking on this link, you can view our Look Ahead with our audio narrative.
If you click this link, you can download the Look Ahead in PDF format, review it, and perhaps share it with others.
Our mission is to improve the lives and financial strength of the individuals, families, and institutions we serve. We hope providing this information is a way we can support you.
If you have questions or comments, please let us know as we always appreciate your feedback. You can get in touch with us via Twitter, Facebook, or you can email me directly. For additional information on this, please visit our website.
Tim Phillips, CEO – Phillips & Company
Jeff Paul, Senior Investment Analyst – Phillips & Company
References
[i] Hedgewise. (Apr 1, 2015). This is Why You Are Diversifying Wrong. SeekingAlpha.com.