Our series of Look Ahead's continues with our views on what's in store for the markets and economy in Q4 2015.
For audio and video click here: Q4 2015 Look Ahead
For the pdf version click here: Q4 2015 Look Ahead
We explore the significant differences between an earnings recession, which we believe we are about to enter, and an economic recession. The outcomes on the markets will likely surprise you. [i]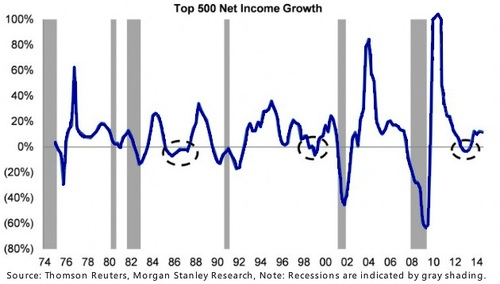 We discuss strengths and weaknesses in the economy which is in its 78th month of an expansion. [ii]
Any Look Ahead would be incomplete without a look at emerging markets, the impact of commodity exposures, and responses by Central Bankers around the globe.
Finally, we lay out some recommendations on asset classes, styles and geographies.
While nobody has an ability to accurately forecast the future, we believe reviewing the major themes and issues can help allocate assets prudently.
If you have questions or comments, please let us know as we always appreciate your feedback. You can get in touch with us via Twitter, Facebook, or you can email me directly. For additional information on this, please visit our website.
Tim Phillips, CEO – Phillips & Company
Chris Porter, Senior Investment Analyst – Phillips & Company
References:
[i] http://www.cnbc.com/2015/03/30/earnings-recession-not-dire-for-stocks.html
[ii] http://www.tradingeconomics.com/united-states/gdp-growth