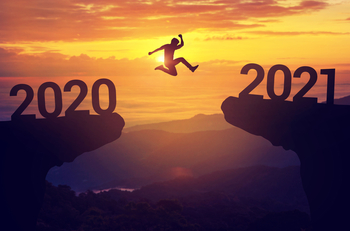 We just published our Q1 2021 Look Ahead, you can view the presentation here or watch our narrated version here.
Consumption & Investment Rocket Fuel
As we've written here before, an economic recovery is going to be driven by consumption and the implementation of the COVID-19 vaccine. Consumer caution was a major theme in 2020 as people built up precautionary savings and paid down credit cards in response to the uncertainty brought on by the pandemic.

While massive amounts of fiscal stimulus have provided consumption rocket fuel and encouraged people to use credit, the rate of vaccination will determine the pace of spending and a resurgence in some of the industries hit hardest by the pandemic – namely restaurants, hotels, and entertainment.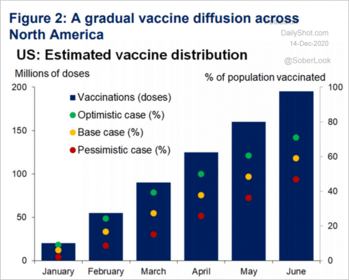 Small Hurdles
The base effect of having such a terrible 2020 in corporate earnings is pretty easy year-over-year growth comparisons.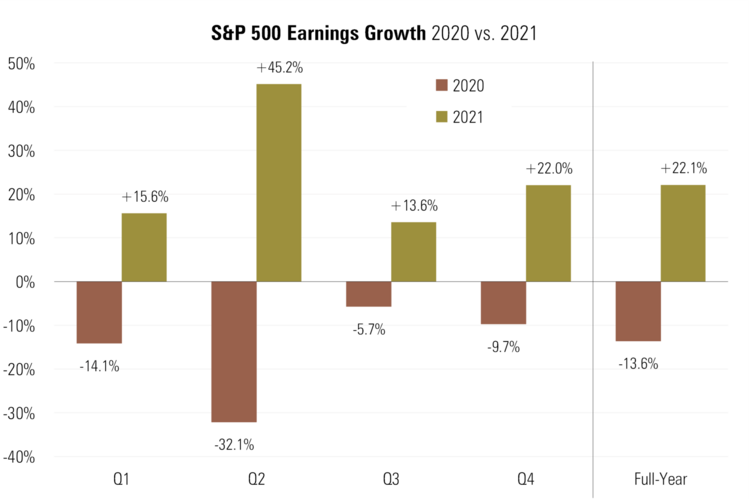 And while there is an expectation for strong earnings growth in 2021, perhaps those earnings will be reflected in moderating valuations versus price appreciation.
Emerging Markets
In our view, Emerging Markets provide the most attractive valuations heading into 2021.

Add to that China's increasing global presence through major trade alliances and stagnant growth prospects in Europe due to a resurgence in COVID-19 cases and it is easy to see why there is an ever-growing drumbeat for Emerging Markets outperformance in 2021.
Biden's Presidency
President Biden is likely to face political gridlock as he comes into office, in turn leading the administration to focus more on areas where executive action can make an impact – namely trade, environmental policy, labor, and health care regulation.
The Commodity Cycle
The recent decline in the U.S. dollar combined with a global economic recovery could create a lift in commodities prices in 2021.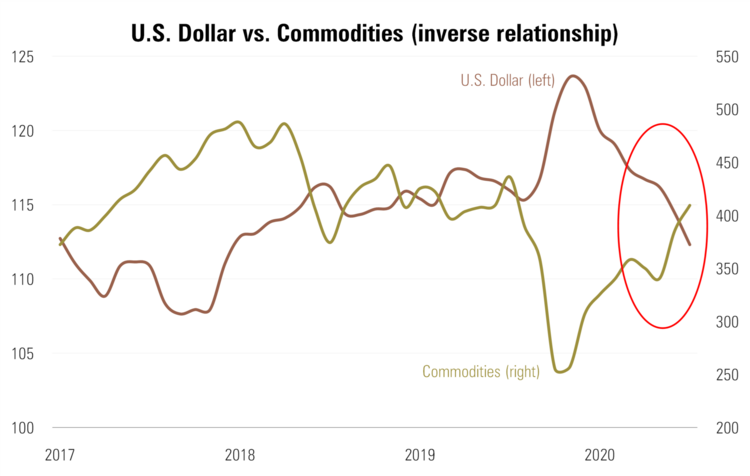 How to Think About Risk
If you haven't seen our discussion with financial writer Morgan Housel yet, you can watch the replay here. Morgan encourages people to focus on the Real Risks instead of the risks people are talking about. From the Tech War with China to the durability of the COVID vaccine, see our take on the Real Risks for 2021 in our full Q1 2021 Look Ahead presentation here.
If you have questions or comments, please let us know. You can contact us via Twitter and Facebook, or you can e-mail Tim directly. For additional information, please visit our website.
Tim Phillips, CEO, Phillips & Company