Looking for Hope or Reality (Abbreviated Holiday Edition)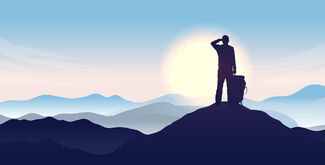 We hope this holiday blog finds you glowing from a wonderful Christmas. In that vein, I wanted to attempt to succinctly communicate a couple of brief points and get back to the holiday cheer.
There is a growing divide between what the Federal Reserve is telegraphing when it comes to interest rates and what is currently being discounted by investors.
The most recent dot plot shows the Fed raising rates to just over 5% by year-end 2023. Then several years of rate cuts are likely to return the target rate back down to 3% by the end of 2025. One could interpret this as to suggest that the Fed still believes a soft landing is in the making next year as long as they go slow from here. 1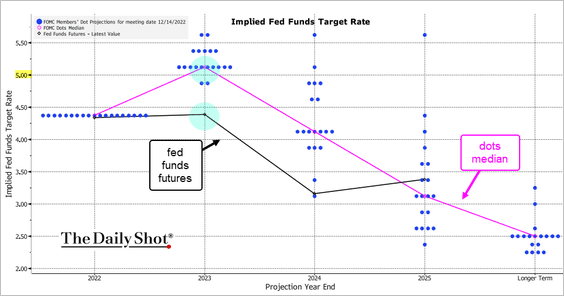 Juxtapose that with what market participants expect for the Fed next year: a peak of 4.8% then a series of cuts by year-end. Clearly market participants are baking in a higher likelihood of some kind of recession/disinflation late in 2023. 2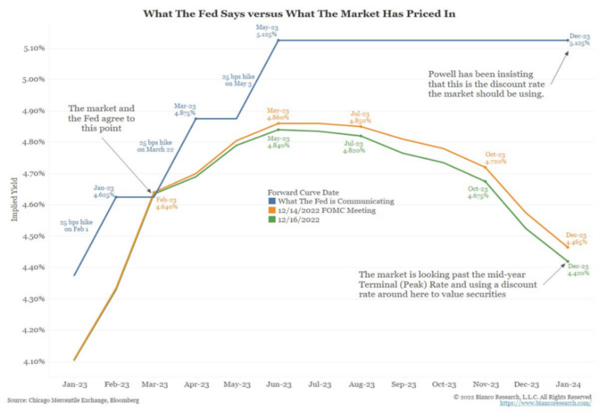 In fact, the odds of  recession according to a recent survey of economists are now over 70%. 3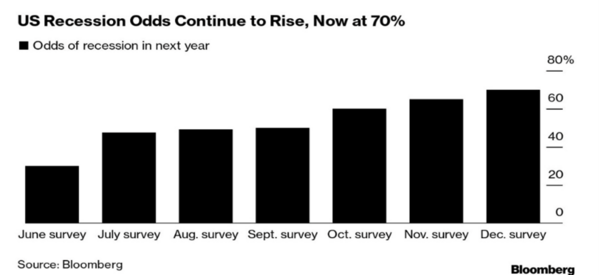 The current inflation reading according to the PCE index is at 5.5% on headline, while core inflation (ex-food and energy) is at 4.7% on a year-over-year basis. A continuing moderation from the highs reached in June. 4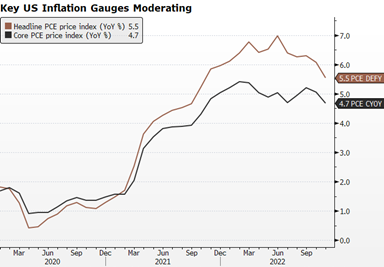 Inflation is likely going to continue to cool down as the Fed Funds rate is now crossing over the expected inflation rate (Taylor Rule). 5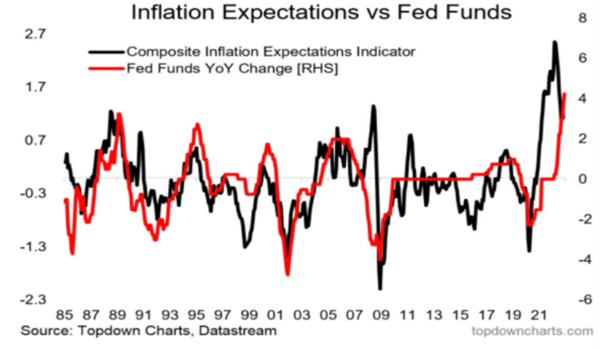 The direction of equity markets will likely be driven by a reconciliation of the Fed's expectations for rates and investors' expectations for rates. Investors are certainly hopeful, and the Fed is likely reflecting reality. When hope meets reality, we can begin a new phase of growth and put behind the economic and earnings repression.
If you have questions or comments, please let us know. You can contact us via Twitter and Facebook, or you can e-mail Tim directly. For additional information, please visit our website.
Tim Phillips, CEO, Phillips & Company
Sources: