Michael Phelps Don't Drown
It's happened again! Expectations for a return to earnings growth are being postponed. According to FactSet, Q3 2016 earnings are now expected to shrink by -0.1%, thus extending the current earnings recession, which has already persisted for more than a year.
During this week's earnings reports, which covers the Q2 timeframe from 4/1/2016-6/30/016, forward guidance pushed the earnings forecast for Q3 (7/01/2016-10/31/2016) from positive to negative. [i]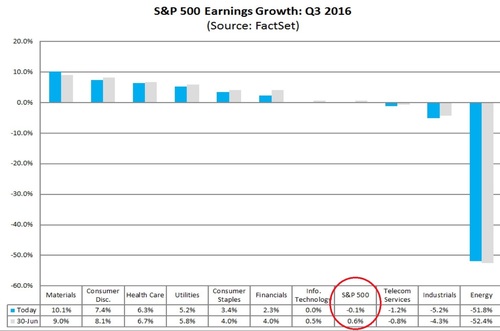 Q2 marks the 5th consecutive quarter of earnings declines, and if Q3 does come in with earnings declines, that will be the 6th consecutive quarter of shrinking year-over-year earnings. We won't know for sure until mid-October.
Even though there has been a continuous downshift in prospects of earnings growth, it's certainly a surprise to see Q3 earnings expectations slip into negative territory. [ii]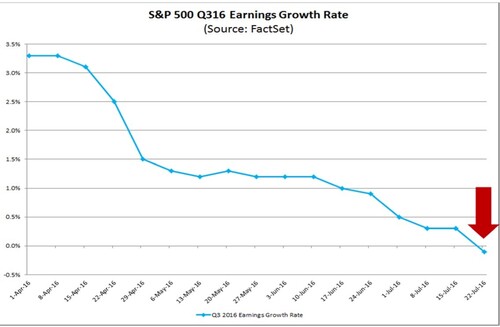 We've surmised in the past that earnings recessions don't always lead to economic recessions. However, we were certainly expecting a return to earnings growth during Q3 with a weaker dollar than last year and stronger oil prices.
You can see from the table below, earnings recessions typically don't always tip us into economic recessions, although this one maybe getting long in the tooth. [iii]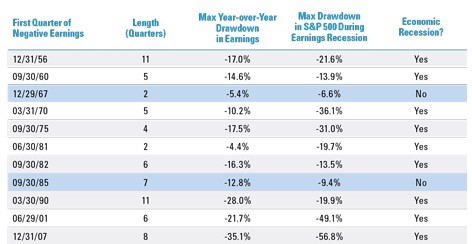 One difference between the current earnings recession and all the past is we are now living in a policy driven world where central banks have done a masterful job putting a floor under equity prices. No time in the past have we seen rates this low for so long during an earnings recession period. [iv]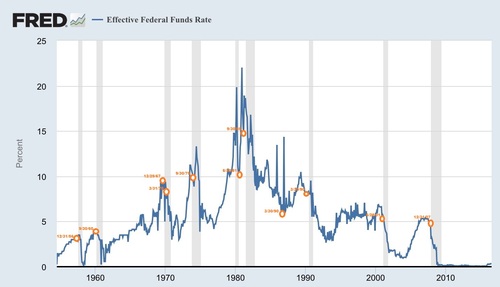 Central bank policies are likely the reason we have not seen equity markets correct as we have in the past; it's likely the reason we have seen equity markets rally to all-time highs.
With expectations for earnings so low, investors are rewarding companies that are beating expectations - even though they are not growing their earnings. In fact, 68% of the companies reported beating expectations, yet many had earnings declines.
This would be similar to celebrating the fact that Michael Phelps, the most decorated competitive Olympic swimmer of all time, didn't drown during an Olympic Race.
Will the central bank's policy driven world prevail and allow companies to return to earnings growth before we slip into an economic recession or significant market correction?
We're going to find out soon enough.
In the meantime, we look to position in the direction of more equity dividend growth, income producing assets in dislocated markets, and prudently phase in cash over time.
If you have questions or comments, please let us know as we always appreciate your feedback. You can get in touch with us via Twitter, Facebook, or you can email me directly. For additional information on this, please visit our website.
Tim Phillips, CEO – Phillips & Company
Chris Porter, Senior Investment Analyst – Phillips & Company
References:
[i] http://www.factset.com/websitefiles/PDFs/earningsinsight/earningsinsight_7.22.16
[ii] http://www.factset.com/websitefiles/PDFs/earningsinsight/earningsinsight_7.22.16
[iii] http://thereformedbroker.com/2016/06/02/what-you-need-to-know-about-the-earnings-recession/
[iv] St. Louis Fed