More Consumption = More Jobs = More Consumption When?
The economy added 248,000 jobs during September as reported by the US Government on Friday.[i] With the revisions to July of 31,000 and August of 38,000 that brings this year's average monthly jobs gained to 227,000.[ii,iii]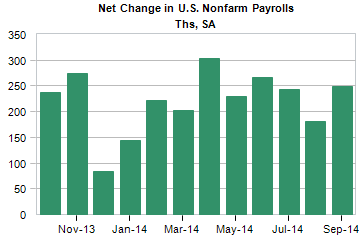 At some point, we should expect the current pace of jobs to add to corporate bottom lines through increases in consumer spending.
As we have highlighted in the past, Q3 earnings expectations are anemic and certainly don't suggest the jobs we are adding are driving more consumption and profits.[iv]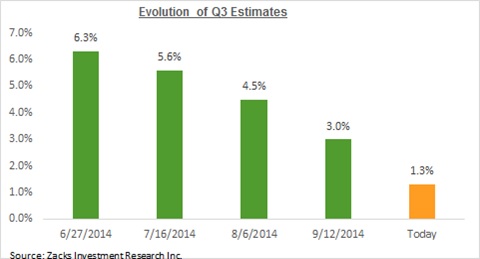 Certainly companies have ramped up their bet on the jobs driving consumption and profits paradigm. Business inventories suggest just that, registering a 6% change from a year ago in July.[v]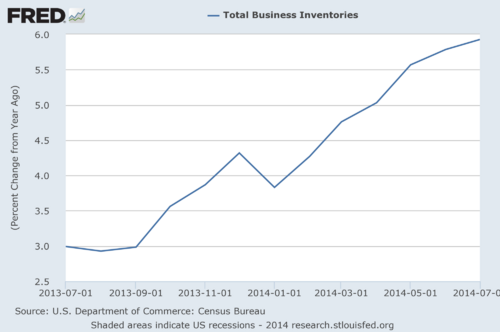 Retailers are making the same bet with their inventories up over 6.5% from a year ago.[vi]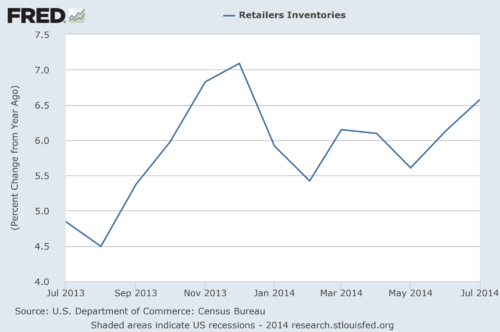 So how long does it normally take for more jobs to equal more consumption and profits? Well, we might just be getting into the sweet spot for consumption.
You can see in the chart below that personal consumption actually leads jobs by about 6 months.[vii] By this logic, the consumption we are experiencing now is indicative of an even better jobs picture to come.

Carrying this forward, we might expect this holiday season to top 5% in consumption growth.[viii]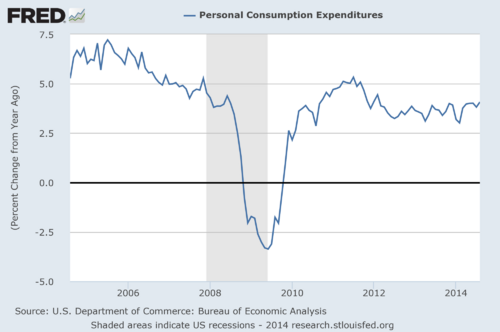 All of this bodes well for the holiday shopping season and Q4 corporate profits. However, the biggest, most immediate concern is whether the anemic job growth will come back to haunt us with a drop in consumption and Q3 profits when companies report in the next couple of weeks.
Expect significant volatility until we get some answers to this critical question.
If you have questions or comments, please let us know as we always appreciate your feedback. You can get in touch with us via Twitter, Facebook, or you can email me directly. For additional information on this, please visit our website.
Tim Phillips, CEO – Phillips & Company
Jeff Paul, Senior Investment Analyst – Phillips & Company
References
[i] Koropeckyj, S. (Oct 3, 2014). United States: Employment Situation. Moody's Analytics.
[ii] Ibid.
[iii] Koropeckyj, S. (Sep 5, 2014). United States: Employment Situation. Moody's Analytics.
[iv] Mian, S. (Sep 19, 2014). Q3 Earnings Estimates Fall Further. Zacks Research.
[v] Federal Reserve Economic Data.
[vi] Ibid.
[vii] Ellis, J. (Aug 17, 2014). Employment's lagging relationship to consumer spending (PCE). Ahead of the Curve web site.
[viii] Federal Reserve Economic Data.