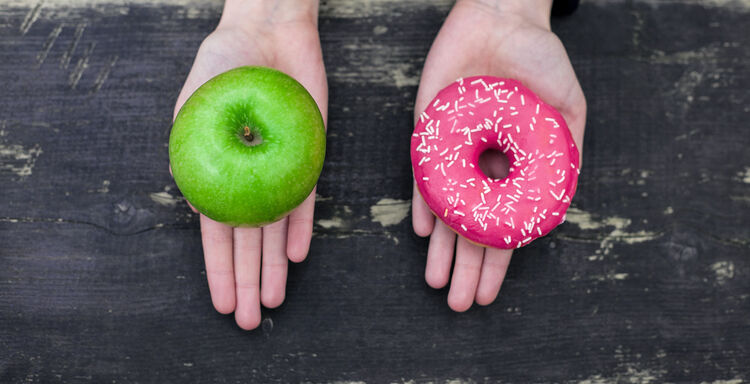 President Harry Truman grew so frustrated with his stable of economists always giving him contradictory answers that he quipped, "Give me a one-handed Economist. All my economists say 'on hand...', then 'but on the other..." [i]
If only Truman was here today.  He would have loved the recent flip-flopping from Jerome Powell, the powerful chairman of the Federal Reserve.
Following last week's Federal Open Market Committee (FOMC) meeting, the committee had this to say about the economy:
"… the labor market has continued to strengthen and that economic activity has been rising at a strong rate. Job gains have been strong, on average, in recent months, and the unemployment rate has declined. Household spending has continued to grow strongly… overall inflation and inflation for items other than food and energy remain near 2 percent… The Committee expects that further gradual increases in the target range for the federal funds rate will be consistent with sustained expansion of economic activity…" [ii]
To no one's surprise, we saw a sell-off in Treasuries and a corresponding rise in yields following these comments. [iii]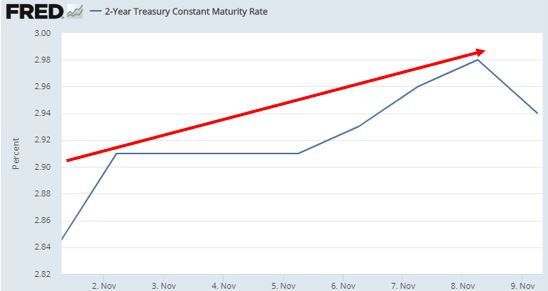 Jerome Powell – The Two-Handed Economist
However, no less than ten days later, Chairman Powell, speaking at the Dallas Federal Reserve Conference, suggested there was a "gradual chipping away at growth" in the world.  This certainly appears to contradict the FOMC's earlier statement.  Here's what Powell said:
"There are a lot of factors weighing on home building right now.  Materials costs, labor scarcity … It is rates as well... with the costs of home mortgages rising… there is some significant corporate borrowing and we have our eyes on that." [iv]
Shortly after that comment, we saw a rally in the price of 10-year bonds that drove yields lower. [v]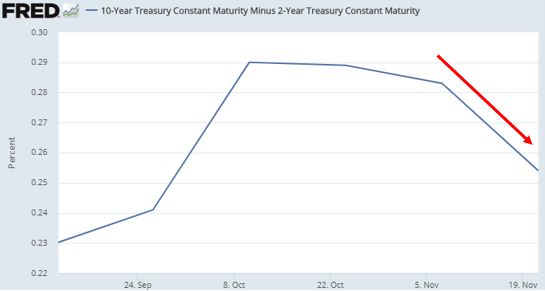 What does the chairman see as gradual chipping away at growth?
Unfortunately, many things are directly affected by rising rates: corporate debt, mortgage rates, and home sales.  [vi] [vii] [viii]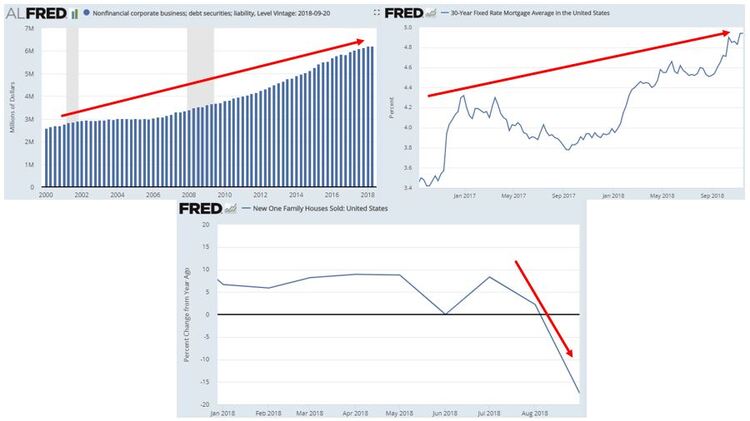 What's an investor to do?
Plan your cash needs well. Be able to withstand a recession, which typically lasts 17.5 months, and, if possible, continue to contribute to your investments when prices decline. [ix] [x]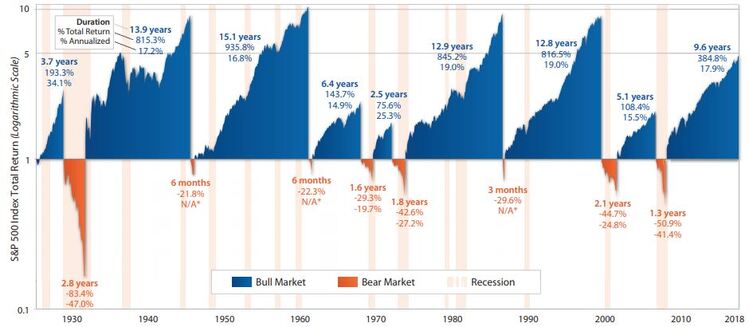 While nothing is certain, despite our desire to have certainty, it's times like this when we can all use a "one-handed economist" to breathe a little confidence our way.
If you have questions or comments, please let us know.  You can contact us via Twitter and Facebook, or you can e-mail Tim directly.  For additional information, please visit our website.
Tim Phillips, CEO, Phillips & Company
Robert Dinelli, Investment Analyst, Phillips & Company 
References:
i.            https://www.goodreads.com/quotes/7887683-give-me-a-one-handed-economist-all-my-economists-say-on
ii.           https://www.federalreserve.gov/monetarypolicy/files/monetary20181108a1.pdf
iii.          https://fred.stlouisfed.org/series/DGS2#0
iv.          https://www.reuters.com/article/us-usa-fed-powell/feds-powell-u-s-really-strong-even-with-housing-other-risks-to-watch-idUSKCN1NJ383
v.           https://fred.stlouisfed.org/series/T10Y2Y#0
vi.          https://alfred.stlouisfed.org/series?seid=TDSAMRIAONCUS
vii.         https://fred.stlouisfed.org/series/MORTGAGE30US
viii.        https://fred.stlouisfed.org/series/HSN1FNSA
ix.          https://www.nber.org/cycles.html
x.           https://www.ftportfolios.com/Common/ContentFileLoader.aspx?ContentGUID=4ecfa978-d0bb-4924-92c8-628ff9bfe12d