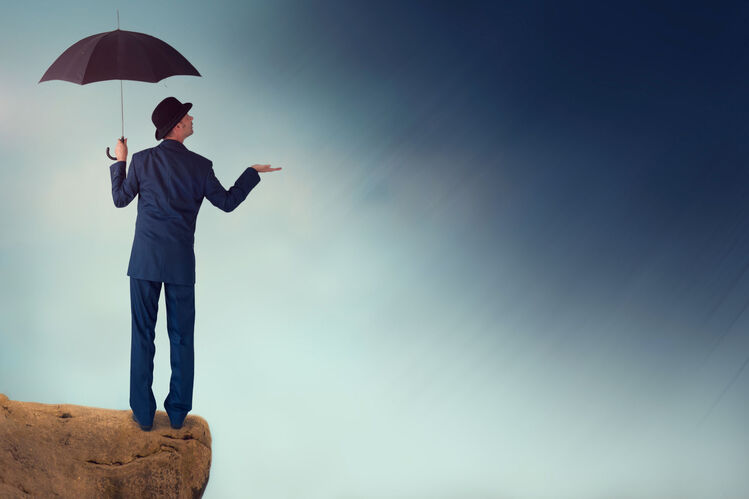 After the first week of trading for Q2 2018 we see many signals that volatility is here to stay. We would like to take this opportunity to present you with our Q2 2018 Look Ahead.
For the PDF presentation, click here.
For the narrated video presentation, click here.
Below, we've highlighted several key elements from our Q2 2018 Look Ahead.
     1.     Is volatility here to stay?
                     a.     For the first time in over two years, the VIX Index eclipsed 35, sending the market into a long overdue correction.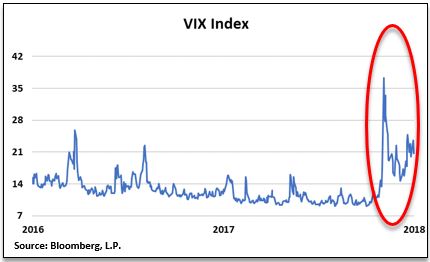 2.     What does this mean for earnings growth?
                    a.     Projections for Q1 2018 earnings growth are the highest since Q1 2011.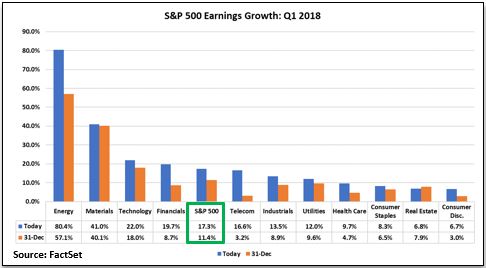 3.     Is there a greater risk of recession?
                    a.     The probability that the U.S. will be in a recession in six months rose by 5 percentage points to 10% in February; matching the level from July
                            2017.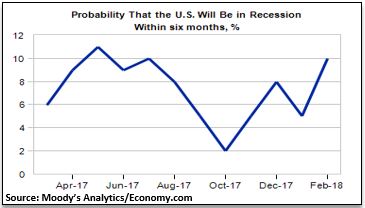 4.     What is the impact of escalating tensions between the U.S. and China?
                    a.     Trade talks are likely to take longer than anticipated.

     5.    Where can investment opportunities be found?
                   a.     International developed and emerging markets continue to offer the best valuations, albeit pockets of higher country-specific valuations.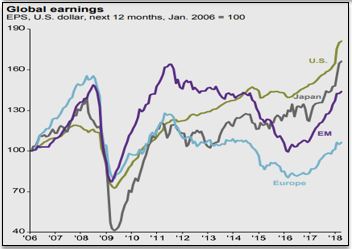 Despite the recent levels of elevated volatility, it's important to remember that this is a return to normalization.  The fundamentals remain solid and corporate earnings growth is the highest it's been in almost a decade. 
To gain further insights into what we think will continue fueling this market, check out our Q2 2018 Look Ahead here.
If you have questions or comments, please let us know.  You can contact us via Twitter and Facebook, or you can e-mail Tim directly.  For additional information, please visit our website.
Tim Phillips, CEO, Phillips & Company 
Robert Dinelli, Investment Analyst, Phillips & Company 
References:
        i.            https://phillipsandco.com/files/2615/2328/8843/Look_Ahead_2018Q2_-_Final_2.pdf