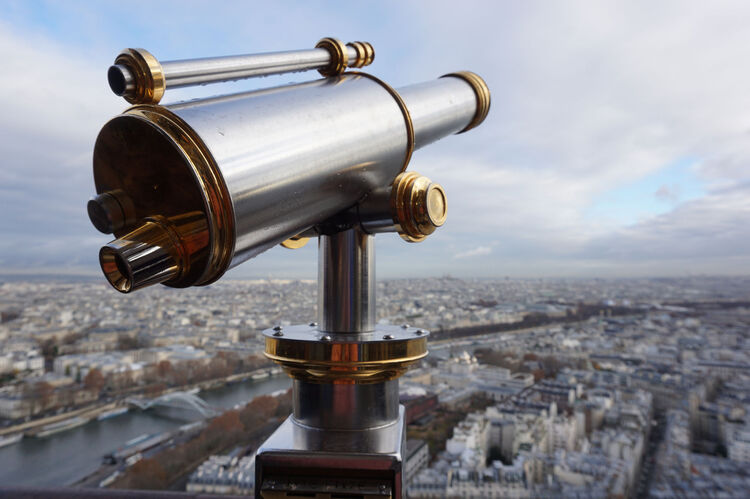 After completing the first full trading week of the second quarter, the market continues to rocket toward the all-time highs it reached last September.  With the market's exuberance, we'd like to remind investors of the potential clouds headed our way, as we present you with our Q2 2019 Look Ahead.
For our PDF presentation click here
For our narrated video presentation click here
Below, we've highlighted a few key elements investors should take note of as they navigate through Q2 2019.
First, corporations are going to be reporting their Q1 2019 earnings numbers soon.  It's going to be quite a different environment for investors as we head toward our first earnings recession since 2016. [i]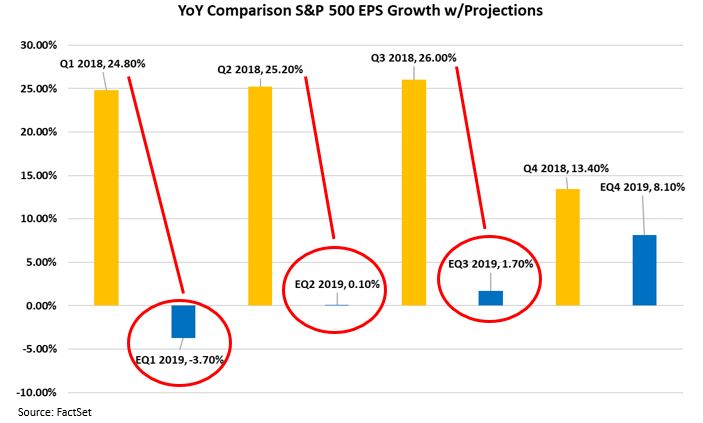 Second, is the inverted yield curve that most financial news media outlets are talking about on a regular basis.  While it has been a fairly reliable predictor of an upcoming recession, like all predictive indicators, it has failed on more than one occasion. [i]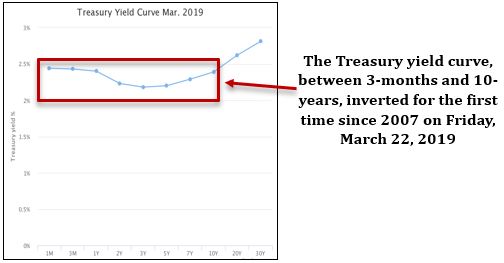 Third, China continues to be a driving force for the global economy.  At 15 percent of total world GDP and growing, the Chinese government continues to provide a mix of stimulus to keep its trajectory on path. [i]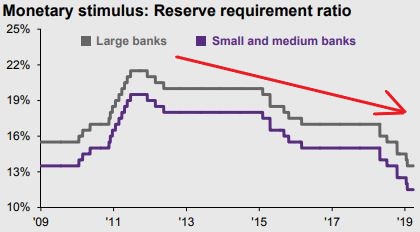 Lastly is the notion of central banks becoming the new public utility.  It seems that the market is pricing in a higher and higher likelihood of a rate cut going forward.  President Trump's recent comments on wanting lower interest rates and a return to quantitative easing further supports central banks' public utility status. [i]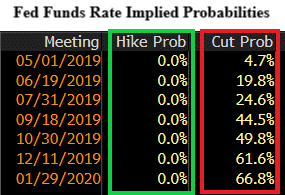 Despite the market rocketing higher, investors should take note that they are in for an environment much different from what we've seen in the recent past. 
To gain further insights into how Phillips & Company is planning to navigate this market, check out our Q2 2019 Look Ahead here.
If you have questions or comments, please let us know.  You can contact us via Twitter and Facebook, or you can e-mail Tim directly.  For additional information, please visit our website.
Tim Phillips, CEO, Phillips & Company
Robert Dinelli, Investment Analyst, Phillips & Company
References:
i.            https://phillipsandco.com/files/5915/5442/5884/Look_Ahead_Q2_2019_Final.pdf