With the start of the 3rd quarter under way, it's customary for us to provide our readers and clients with our Look Ahead.
For a PDF copy, click here.
For our audio and video presentation, click here.
The following are a few key themes in our Look Ahead:
Earnings are poised to start recovering in Q3 after a long drought of earnings growth and delayed expectations.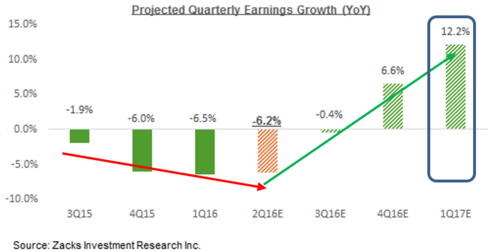 However, much of the anticipated recovery is dependent on a weaker U.S. dollar, due to much of the large U.S. corporate earnings coming from exports. Further, oil prices stabilizing around $50/bbl will also help earnings.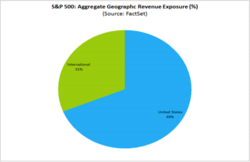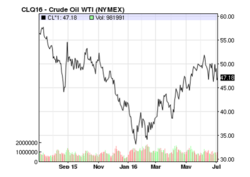 What will keep our dollar strategically low? We can keep our rates lower for longer by managing the policy driven world coordinated by Central Banks, and our Fed who are providing policy guidance.
"[I] would not completely rule out the use of negative interest rates in some future very adverse scenario," Federal Reserve Chair Janet Yellen, May 12, 2016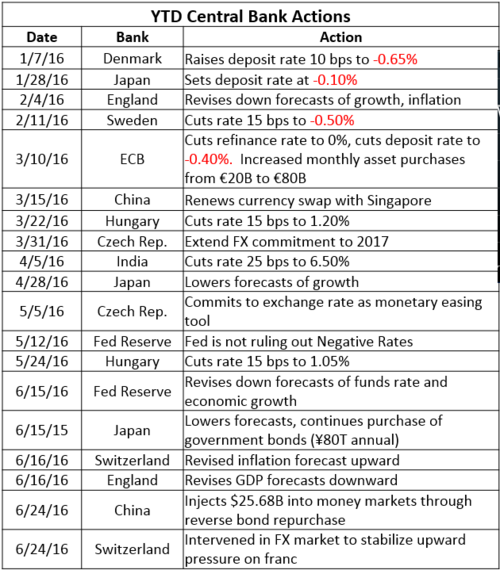 Click here to see the full presentation and our view on how strong the U.S. Consumer looks today.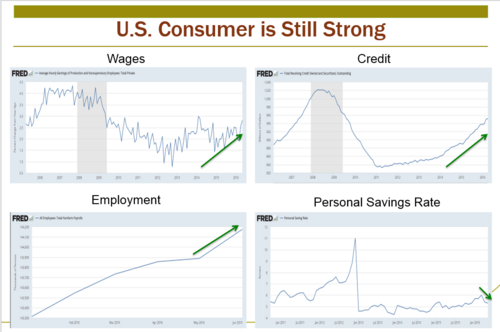 As all this relates to Q3 GDP, the NowCasts are calling for stronger growth reports in Q2 and in Q3 than was in Q1.
Q2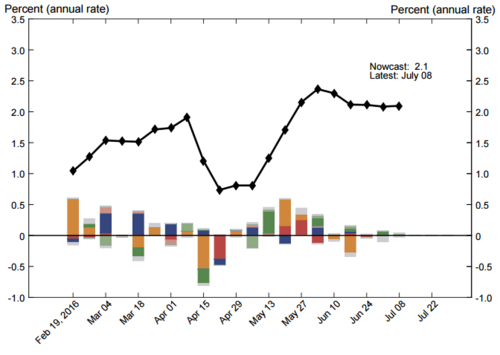 Q3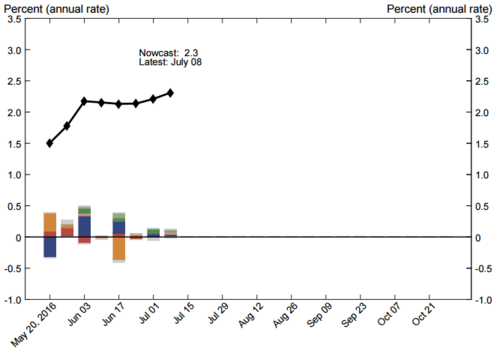 For a quick review of our strategy recommendations for Q3, click here for our Look Ahead.
If you have questions or comments, please let us know as we always appreciate your feedback. You can get in touch with us via Twitter, Facebook, or you can email me directly. For additional information on this, please visit our website.
Tim Phillips, CEO – Phillips & Company
Chris Porter, Senior Investment Analyst – Phillips & Company
References:
[i] Zacks Investment Research
[ii] Factset Earnings Insight
[iii] Nasdaq
[iv] centralbanknews.info
[v] St. Louis Fed
[vi] NY Fed