With the start of the Fourth Quarter, we are pleased to present you our Q4 Look Ahead.
For a PDF copy, click here.
For our audio and video presentation, click here.
Below we've highlighted a number of key themes from our Q4 Look Ahead.
1. Are the negative interest rate policies (NIRPs) working?
The monetary policy that advocates taking interest rates into negative territory to stimulate consumer spending and growth of inflation. NIRPs now cover 23.1% of global GDP. [i]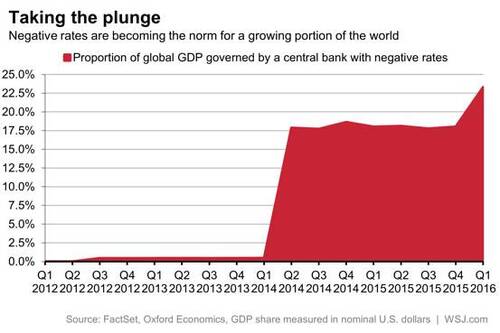 2. Will we finally turn the page on the earnings recession?
Our case for a Q4 earnings recovery; an important factor for any investor to consider is corporate earnings. [ii]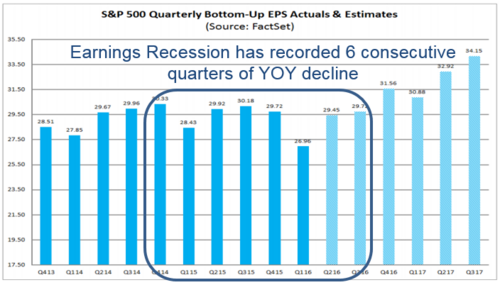 Revenue growth, oil, and the dollar are both pointing towards an end to the earnings recession. [iii]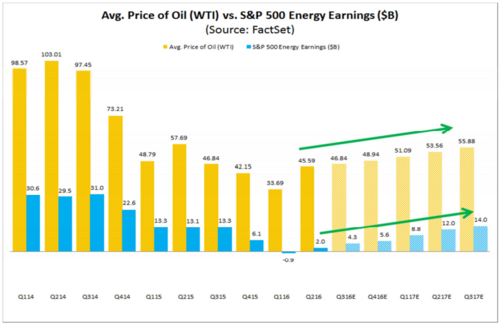 3. What happens to you, the investor, when the Fed raises rates?
We take you on an in-depth review of Fed GDP expectations, and explain our Current Interest Rate vs. the Natural Interest Rate.
As of today, our Natural Rate is -0.22% [iv]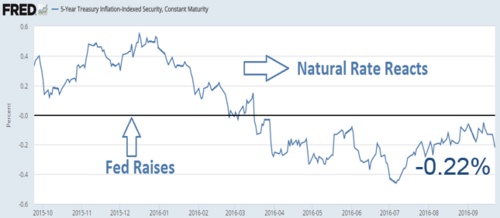 4. How is the U.S. Consumer holding up? Are we the only game left in town?
We aim to shed some light on how Main St. America is faring in an environment of: [v]
Slow growth
Low inflation
Populist unrest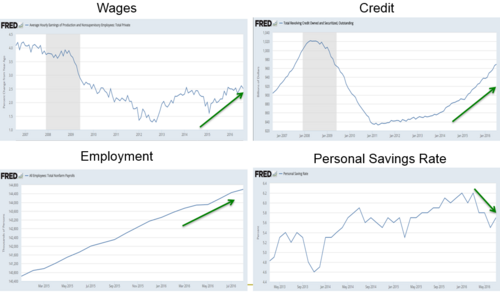 5. Should the Fed's long-term policy of low rates be a cause for concern for investors?
We also take a hard look at future stock market expectations. [vi]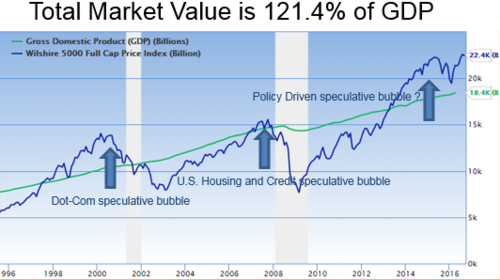 Without a doubt, this is a challenging environment for investors. What can you do to protect your nest egg, meet your targeted return, and still sleep at night? We provide insight into possible ways to de-risk your portfolio and the efficacy of these strategies.
For a quick review of our strategy recommendations for Q4, click here for our Look Ahead.
If you have questions or comments, please let us know as we always appreciate your feedback. You can get in touch with us via Twitter, Facebook, or you can email me directly. For additional information on this, please visit our website.
Tim Phillips, CEO – Phillips & Company
Chris Porter, Senior Investment Analyst – Phillips & Company
References:
[i] http://blogs.wsj.com/moneybeat/2016/01/29/over-a-fifth-of-global-gdp-is-now-covered-by-a-central-bank-with-negative-rates/
[ii] http://www.factset.com/websitefiles/PDFs/earningsinsight/earningsinsight_9.23.16
[iii] http://www.factset.com/websitefiles/PDFs/earningsinsight/earningsinsight_9.23.16
[iv] St. Louis Fed
[v] St. Louis Fed
[vi] http://www.gurufocus.com/stock-market-valuations.php