Soft Landing or Slow Wreck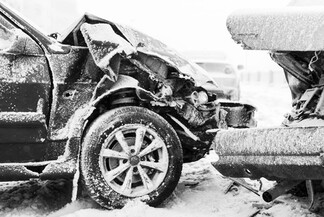 We are finally getting into the part of the economic cycle where we will start to see a visible slowing in the economy. Remember, a slower economy should pull inflation lower and help the Fed put a pause on interest rates.
Both manufacturing and service activity have slipped into contraction mode. The recent purchasing managers index for both segments (service and manufacturing) dropped below 50, which is an indication of a contraction. 1

Additionally, the recent jobs report, while strong, is also trending downward. The U.S. economy added 223k jobs in December and continues to pull the 3-month average lower. 2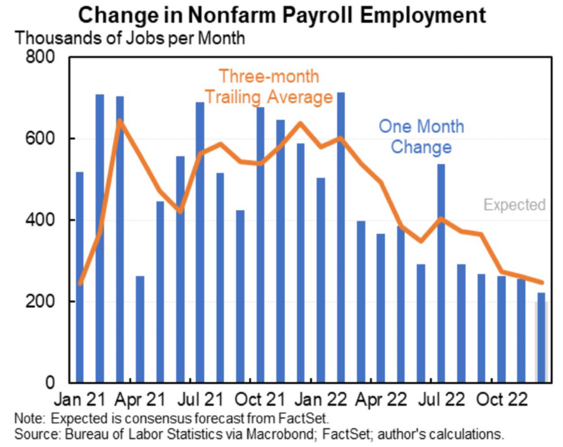 Further, wage inflation continues to moderate as economic activity slows. Again, it's still much stronger than the Fed would like, however the trend is moving in the right direction. 3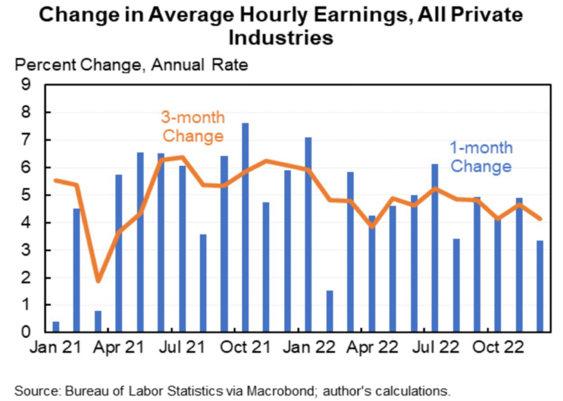 Ideally, we would see wages rise by 3.5% on an annualized basis (2% for inflation as a Fed target and 1.5% for productivity improvements). Of all factors, wages might be one of the biggest predictors of what the Fed will do with rates in the near term.
Influential Fed Governor Neel Kashkari recently penned a paper on his various interest rate forecasts over time. His projections between December 2021 and December 2022 are only about 400%-500% off. 4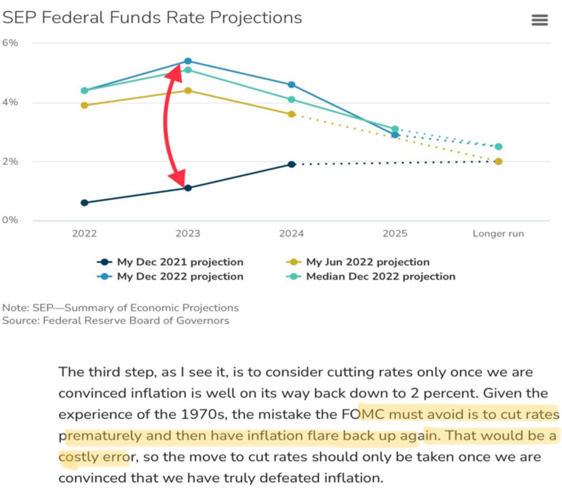 More noteworthy in his paper is his suggestion that the Fed should look to other measures than wages and unemployment when trying to understand inflation. Most noteworthy is his insistence that the Fed not cut rates prematurely (highlighted above).
This week's inflation reading should confirm more Federal Reserve intervention is needed with another 50-basis point rate increase.
The fact is the U.S. economy probably grew at close to a 4% rate in Q4 and that might help steer us away from a slow economic wreck in the making and more toward a soft landing. 5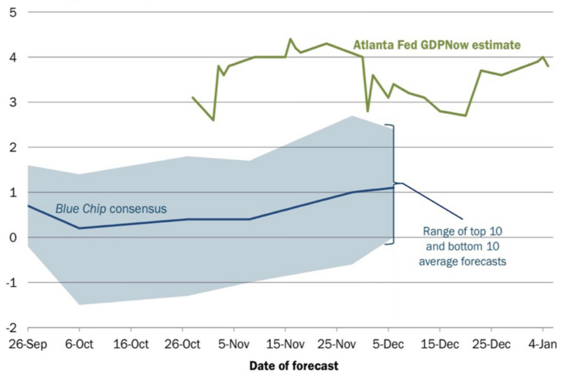 Amazingly, stock analysts have bought into the slow economic wreck narrative and are forecasting an earnings recession for Q4. Hard to imagine with strong consumer spending during the holiday and a near 4% GDP growth forecast. 6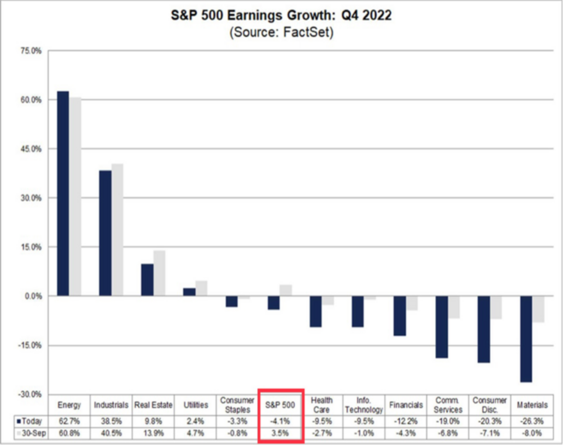 Are we heading for a soft economic landing or just watching a slow economic wreck in the making? It's my view we still have better than a 50% chance of a soft economic landing vs. a slow economic wreck in the making. It's important to have portfolio hedges for both outcomes.
If you have questions or comments, please let us know. You can contact us via Twitter and Facebook, or you can e-mail Tim directly. For additional information, please visit our website.
Tim Phillips, CEO, Phillips & Company
Sources: