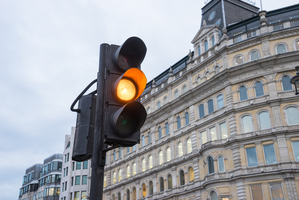 Economic soft spots are showing up across the globe in third quarter GDP reports. China reported Q3 GDP growth of 4.9% year-over-year (0.8% annual rate). [i]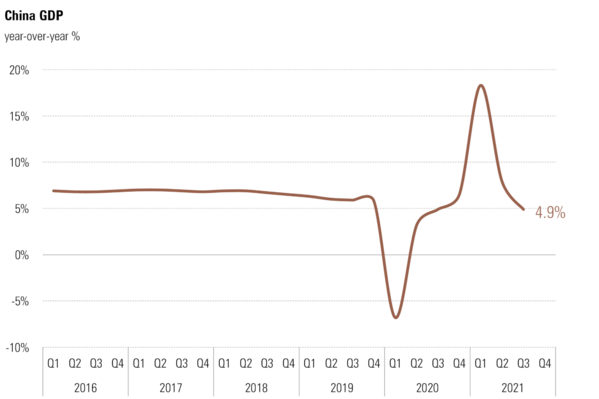 The European Union experienced similar weakness in Q3 with collective GDP growth of 2.2% on a year-over-year basis. [ii]
United States Q3 GDP came in at an anemic 2% growth rate on a year-over-year basis— well below consensus expectations. [iii]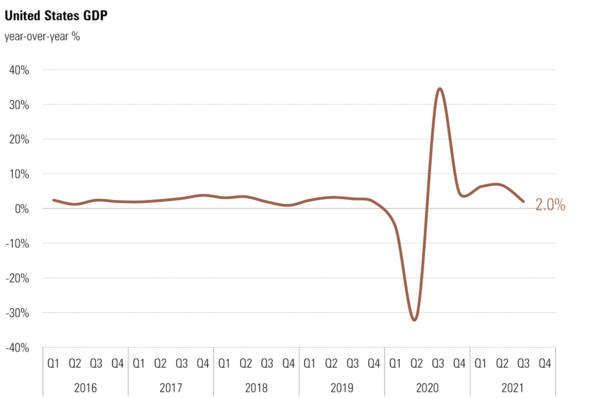 A challenging aspect of this report is almost all the growth came in the form of inventory expansion. [iii]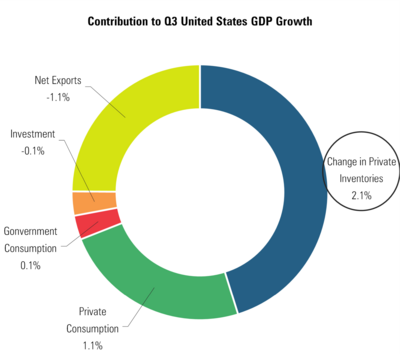 The all-crucial consumption component added very little to GDP growth in Q3 and was the weakest since the start of the pandemic. [iii]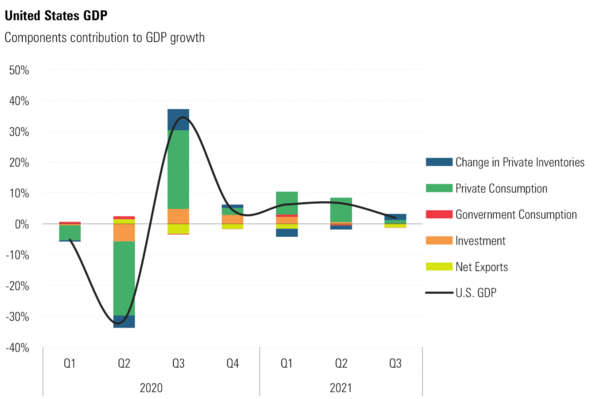 Remember, consumption is 70% of our economy. Without the consumer, companies don't grow earnings. While earnings growth is very strong in Q3, we need the consumer in order to create earnings growth sustainability going forward.
Unfortunately, transfer payments to individuals are starting to act as a consumption headwind as they are phased out. [iv]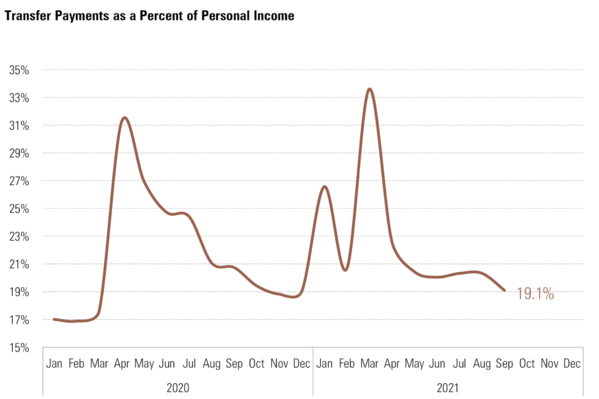 We have all become accustomed to the government growing the post-pandemic economy—which was certainly the case in this GDP report.
From a macro-perspective, we should start to see the withdrawal of pandemic stimulus act as a drag on GDP growth going forward. [v]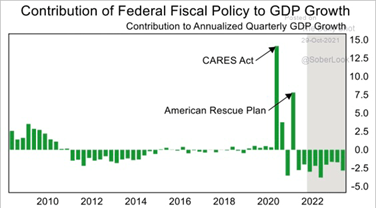 Notwithstanding the overall soft spot in Q3 global GDP growth, the U.S. has a pretty clear growth path going forward with two things needing to occur.
Inventories will need to be rebuilt well beyond what has been done in Q3 and the consumer will need to continue to grow personal income in order to overcome the rapid drop in transfer payments. [iv]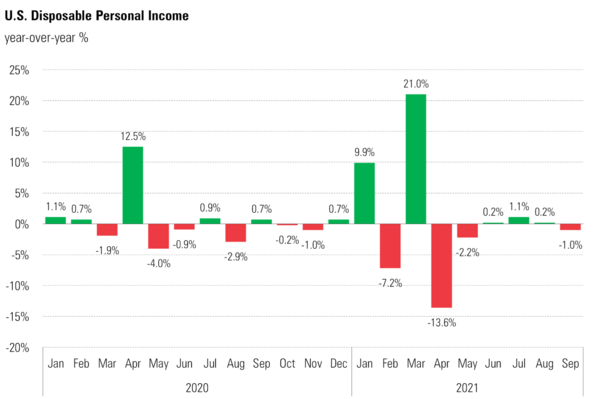 The 1% decline in disposable personal income reported for September was the first drop since May.
Growing personal income should also boost consumers' ability to spend freely during the always-important holiday season.
It is almost surprising to me to see how few politicians take any credit for the massive rescue they provided the consumer during the pandemic. The emergency relief provided by the government rescued our economy, lifted wages amongst the lowest wage earners, and perhaps permanently created more income for those in the Services sector. [vi]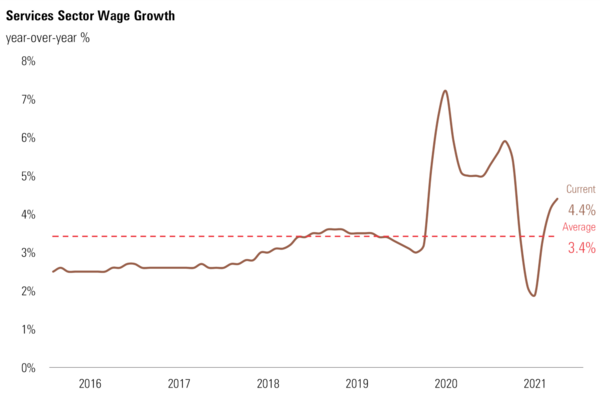 It's also shocking to see the political class ignore the simple fact that they did things quite differently than during the Great Financial Crisis. During the Great Financial Crisis (2007-2009), Congress provided limited fiscal assistance to households. During the pandemic, it was the opposite. From this recent study, you can see the differences in income for the average family: [vii]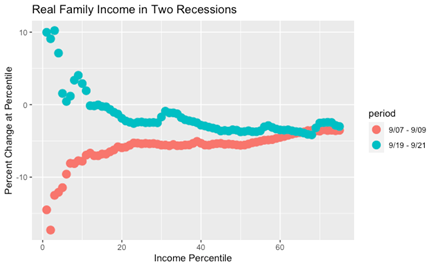 Wages dropped in the lowest quartile during the Great Financial Crisis and rose sharply during the pandemic. A "well done" is in order but, who wants to take any credit for getting it right?
It's important to keep our eye on the ball and, while rising wages might drive higher prices, rising wages will also lift the propensity to work and consume. It might take some time for employers to come to grips with the fact that services wage expectations have changed but, ultimately, this will lift overall consumption and the economy.
Along those lines, the Atlanta Federal Reserve is clearly expecting this economic soft patch to dissipate and is forecasting a sharp rebound in Q4 with 6.6% GDP growth. [viii]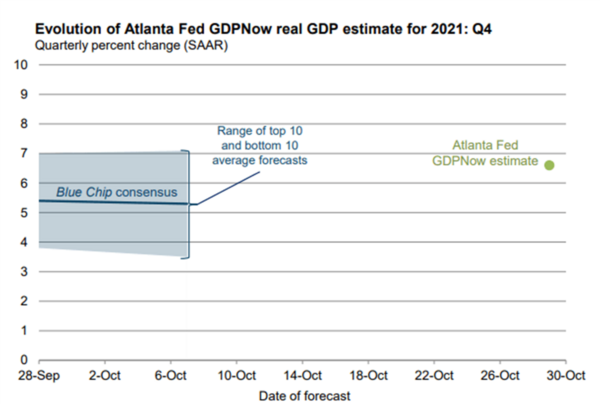 We concur this economic soft spot should dissipate, and consumption growth should rebound sharply in Q4, perhaps sustaining itself in 2022.
If you have questions or comments, please let us know. You can contact us via Twitter and Facebook, or you can e-mail Tim directly. For additional information, please visit our website.
Tim Phillips, CEO, Phillips & Company
Sources:
i. https://data.stats.gov.cn/english/easyquery.htm?cn=B01
ii. https://ec.europa.eu/eurostat/web/main/data/database
iii. https://www.bea.gov/data/gdp/gross-domestic-product
iv. https://www.bea.gov/data/income-saving/disposable-personal-income
v. https://thedailyshot.com/
vi. https://www.bls.gov/opub/ted/earnings-and-wages.htm
vii. http://jwmason.org/slackwire/a-c-shaped-recovery/
viii. https://www.atlantafed.org/cqer/research/gdpnow