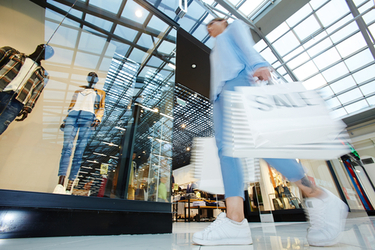 Americans increasingly dipped into their savings during the third quarter. The personal saving rate dropped to 3.8% in the third quarter from 5.2% in the second quarter. Consumer spending rose 4%, powered in large part by discretionary purchases on things like vacation, air travel, and gambling despite continuing inflation and elevated borrowing costs. 1 2
With the U.S. consumer saving less and spending at the fastest rate in nearly two years, it could be an early sign of some consumption exhaustion. It also helped fuel a booming Q3 GDP report, which rose at the fastest pace since the reopening boom of 2021. Much of that growth came from the consumer followed by inventories and government spending. 3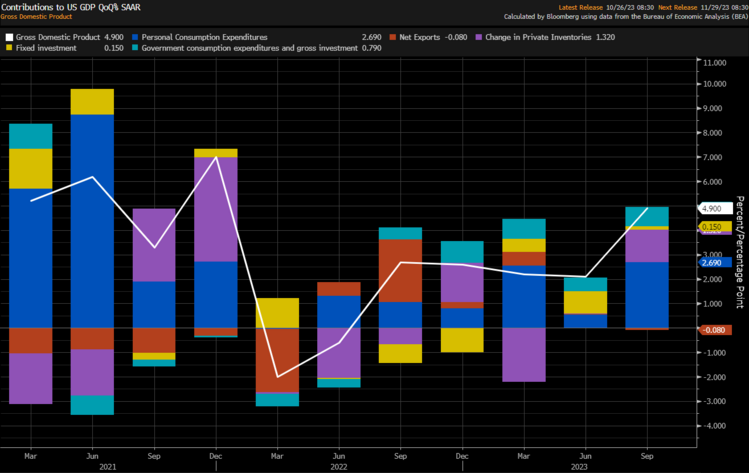 We should expect government spending to continue to contribute to growth as they are in the early stages of deploying infrastructure money along with the CHIPS and Science Act funding.
All of this consumption is driving better-than-expected EPS growth for Q3, with S&P 500 earnings growing 2.7% so far this quarter versus the consensus estimate of -0.3% at the end of September. 4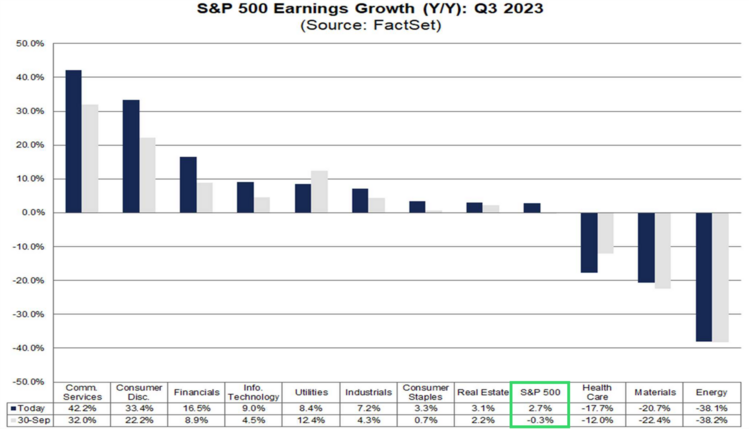 What's especially reassuring is the moderating pace of inflation, with the closely watched core PCE price index stepping down to a 2.4% pace in the third quarter. 5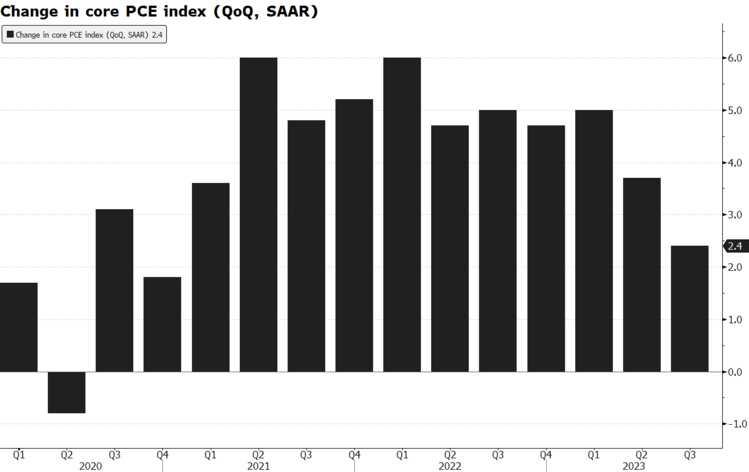 Inflation-adjusted disposable income is also shrinking, falling for the fourth consecutive month in September. 6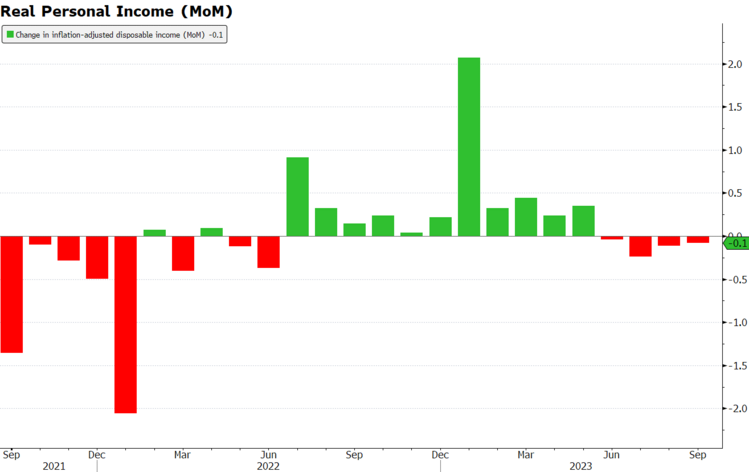 Looking ahead, the strength of the consumer will be tested by high borrowing costs and the resumption of student loan payments, with the durability of economic momentum in the fourth quarter helping the Fed determine whether to raise interest rates again.
If you have questions or comments, please let us know. You can contact us via Twitter and Facebook, or you can e-mail Tim directly. For additional information, please visit our website.
Tim Phillips, CEO, Phillips & Company
Sources:
Bloomberg