The Economy Has a New Friend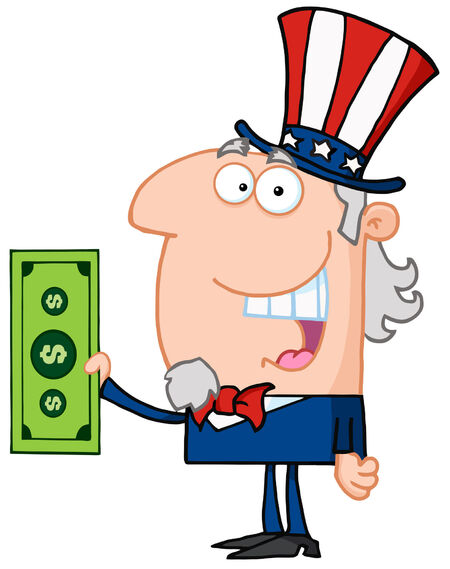 The U.S. economy expanded by 2.2% in Q2, the slowest pace since Trump announced his global war on trade. [i]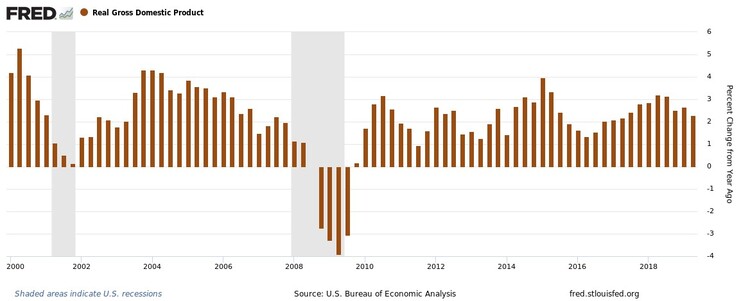 When you break down the four component parts of the U.S. economy, the strengths and weaknesses come into clear focus. [ii]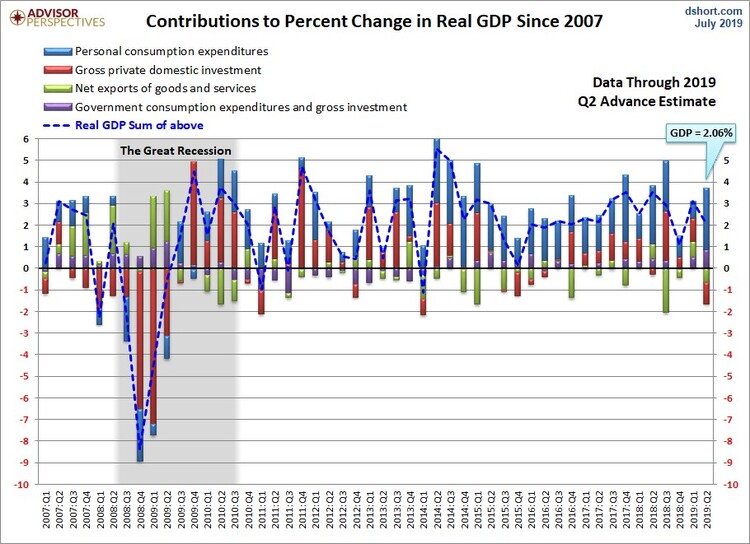 When you break down the four component parts of the U.S. economy, the strengths and weaknesses come into clear focus. [ii]
Personal consumption, which still drives nearly 70% of our economy, added 2.85 percentage points of growth in Q2. Consumers spent across the board on durable and non-durable goods, and especially on services. [ii]

Apparently, the consumer seems unfazed by Trump's trade war and is likely benefiting from some increase in real disposable income. [iii]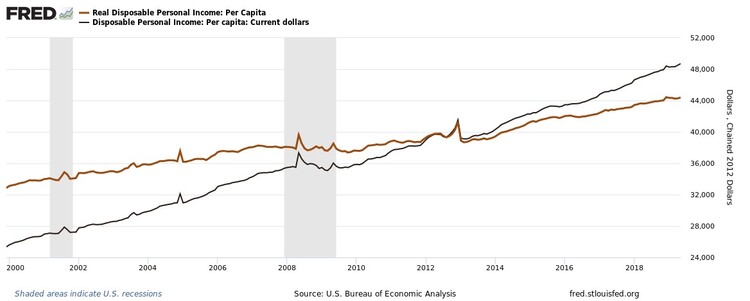 Further, a slight decline in personal savings likely contributed to consumer spending behavior. [iv]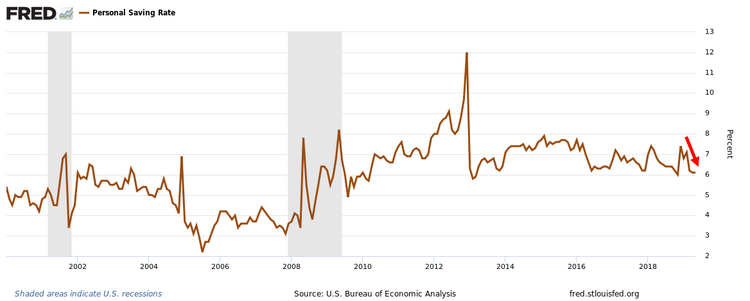 What's also clear is that businesses did the exact opposite. Business investment shrank considerably, subtracting 1 percentage point of growth from GDP. Much of that was reflected in business inventories, which contracted by 0.86 percentage points. [ii]

I suspect some of this contraction is driven by the "pull-forward" effect of Trump's trade war as businesses built up inventories prior to higher tariffs in Q1. Another factor could be general macroeconomic uncertainty, a consequence of the trade war that is causing businesses to take a more cautious approach to future inventory build-ups.
The consumer does have a new friend in the form of expansive government spending, as the U.S. government contributed 0.85 percentage points to GDP in Q2 – almost exactly the amount business inventories declined. [ii]

In my opinion, it's never favorable in the long run to have governments step in for the private sector; let's hope this does not become the new normal. Unfortunately, we might be on the precipice of a two-year government spending cycle.
Just last week, the House and Trump administration agreed on a two-year budget that will add approximately $320 billion to government spending, the equivalent of an additional 0.70 percentage points to GDP using Q2 2019 numbers. [v]
There's little doubt that the political class understands how to stimulate the economy by increasing spending. This is not a sustainable path to continued economic prosperity but will certainly add to the "sugar high" the Federal Reserve is poised to embark upon this week with interest rate cuts.
The consumer has a new friend in the federal government albeit not the best type of friend to have in your corner when it comes to sustainable growth in our economy.
If you have questions or comments, please let us know.  You can contact us via Twitter and Facebook, or you can e-mail Tim directly.  For additional information, please visit our website.
Tim Phillips, CEO, Phillips & Company
Sources:
i    https://fred.stlouisfed.org/series/GDPC1
ii   https://www.advisorperspectives.com/dshort/updates/2019/07/26/visualizing-gdp-an-inside-look-at-the-q2-advance-estimate
iii  https://fred.stlouisfed.org/series/A229RC0
iv  https://fred.stlouisfed.org/series/PSAVERT
v   https://blog.acton.org/archives/110585-explainer-what-you-should-know-about-the-federal-governments-two-year-budget-deal.html