The Fed Didn't Save Us… But Valuations Will Sooner or Later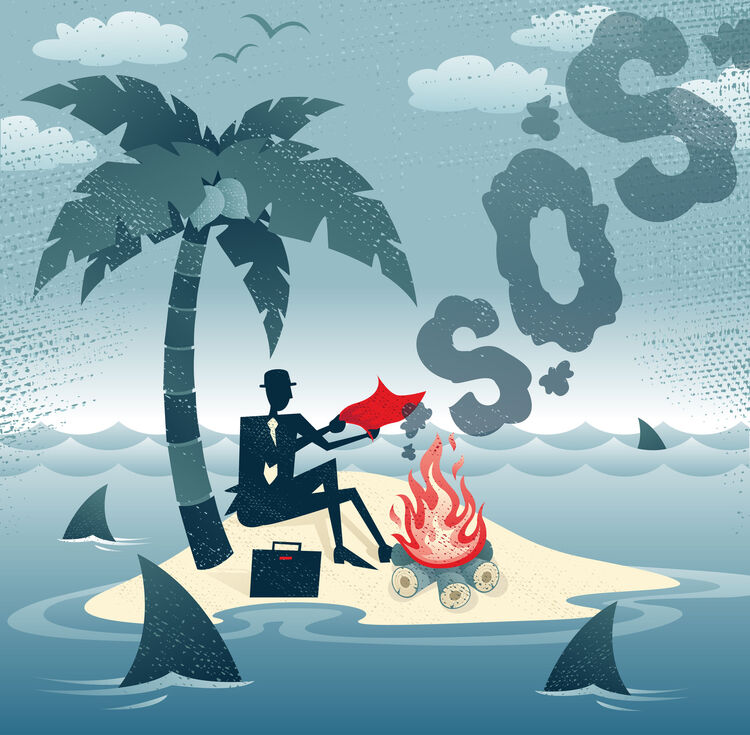 Last week's interest rate announcement should have been a clear and decisive save by the Fed.  As expected, the Federal Open Market Committee (FOMC) raised their benchmark interest rate ¼ point to 2.5 percent, but of more significance, they signaled a much more dovish tone for 2019. [i]
According to Chairman Powell, they now only anticipate two rate increases in 2019.  Here's how he described the state of affairs during his press conference on December 19, 2018. [ii]
"Although some American families and communities continue to struggle, and some longer-term economic problems remain, the strong economy is benefiting many Americans… Despite this robust economic backdrop and our expectations for healthy growth, we have seen developments that may signal some softening relative to what we were expecting a few months ago… At the same time, financial market volatility has increased over the past couple of months, and overall financial conditions have tightened—that is, they have become less supportive of growth… Many FOMC participants had expected that economic conditions would likely call for about three more rate increases in 2019.  We have brought that down a bit and now think it is more likely that the economy will grow in a way that will call for two interest rate increases over the course of next year." – Fed Chairman Jerome Powell [ii] 
Surprisingly, the markets did not react as expected to the softer Federal Reserve tone, and in fact, sold off to new lows, sending many indices into bear market territory. [iii]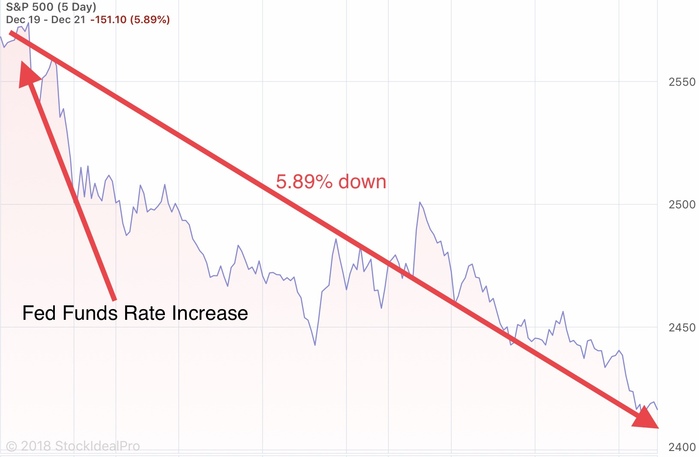 So, why the adverse market reaction?  Oddly, market participants seem to have switched from worrying about rate increases to worrying about the health of the actual economy; specifically, the downshift in corporate earnings expectations and investor sentiment.
In addition to seeing lower earnings forecasts for Q1 2019, as well as for the 2019 calendar year, we're now seeing earnings expectations for the more near-term Q4 2018 revised lower as well. [iv] [v]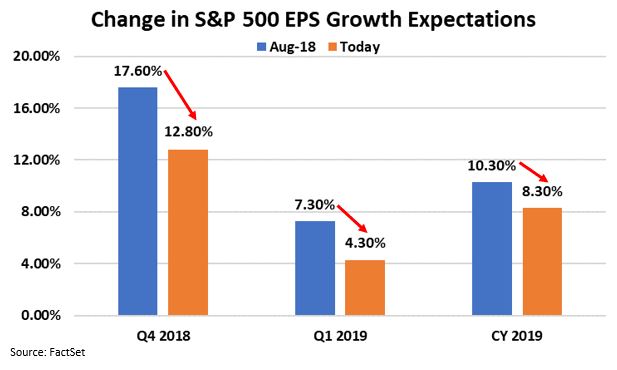 In fact, earnings estimates for 2019 are 20.1 percent lower than what was just anticipated on September 30th by FactSet.  [v]
Further, when looking at individual investor sentiment, it looks to have taken a completely bearish turn.  Thanks to our friends at Bespoke and according to the American Association of Individual Investors (AAII), bullish and bearish sentiment are at their respective lows and highs of almost two years. [vi]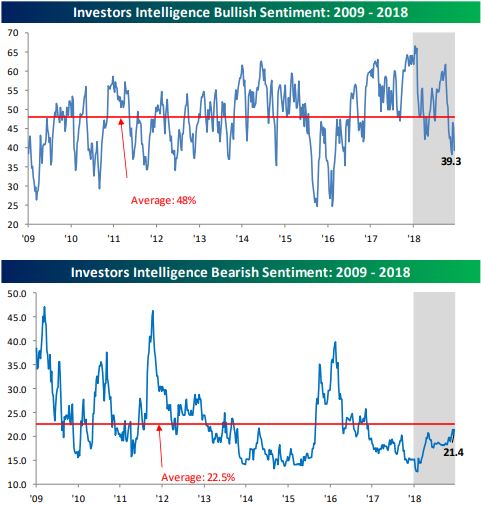 Not to mention it's almost historic how far valuations have corrected.  Price-to-earnings (P/E) valuations have contracted over 27 percent this year alone.  In fact, going back to 1989, a P/E contraction of this magnitude has only happened one other time, and that was in 2002. [vii]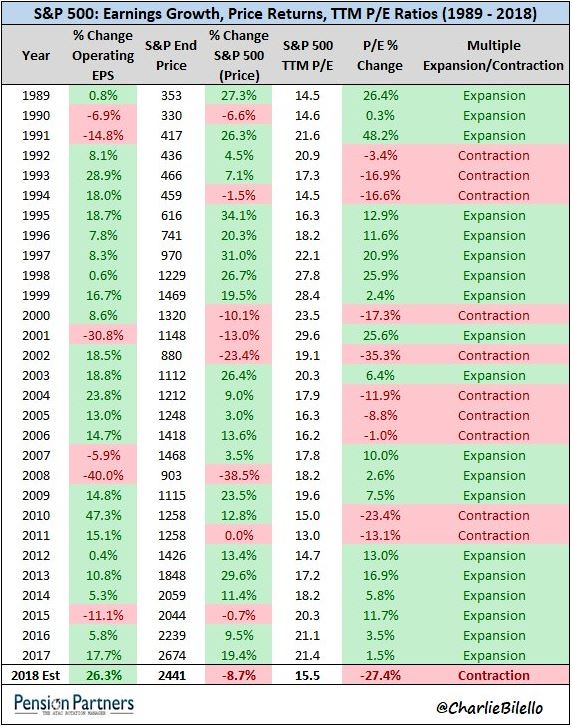 Generally, when individual investors get this bearish, and valuations have contracted this much, markets are usually poised for some upside surprises.  Although the timing of the upside is uncertain, we are getting better signals on trade, interest rates, and valuations.  Valuations might just be the key to saving, and reversing, the negative trends investors are experiencing in the markets. 
The fact of the matter remains, investors still need equity-like returns to fund everything from university endowments to state pension plans and retirement accounts, just to name a few needy subjects.  At some point, valuations will come back into play and likely drive buyers back into the equity markets. 
Until then, all of us at Phillips and Company wish you and your families a very Merry Christmas and the Happiest of Holidays.
If you have questions or comments, please let us know.  You can contact us via Twitter and Facebook, or you can e-mail Tim directly.  For additional information, please visit our website.
Tim Phillips, CEO, Phillips & Company
Robert Dinelli, Investment Analyst, Phillips & Company 
References:
i.            https://www.federalreserve.gov/monetarypolicy/files/monetary20181219a1.pdf
ii.           https://www.federalreserve.gov/mediacenter/files/FOMCpressconf20181219.pdf
iii.          Bloomberg, L.P.
iv.          https://www.factset.com/hubfs/Resources%20Section/Research%20Desk/Earnings%20Insight/EarningsInsight_081018.pdf
v.           https://www.factset.com/hubfs/Resources%20Section/Research%20Desk/Earnings%20Insight/EarningsInsight_121418.pdf
vi.          Bespoke Premium
vii.         https://twitter.com/charliebilello/status/1075841105793560577