The Roller Coaster Continues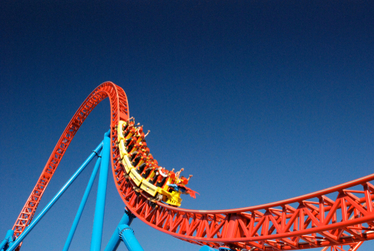 The recent release of U.S. GDP growth confirmed we are far from an economic recession. The U.S. grew at an impressive 2.9% in Q4. An inventory buildup and some modest help from the consumer are keeping the economy on a growth track. 1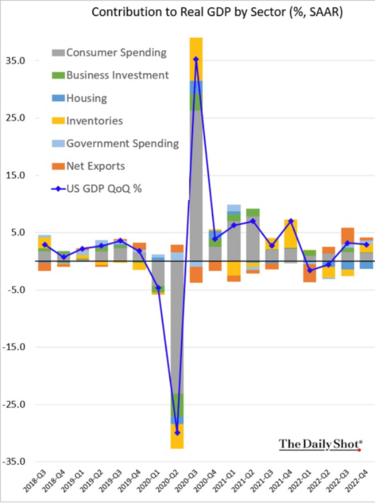 Consumers contributed 1.42% to GDP growth, which on the surface could foretell a continuing weakness in consumption. However, the extreme winter conditions in December likely put a damper on some spending. 2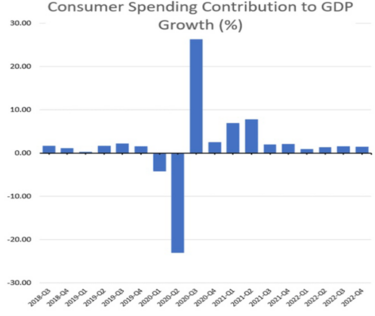 At the same time, the Fed's preferred inflation gauge, Personal Consumption Expenditures, moderated. Headline PCE came in at 5%(well below the June peak of 7%) and Core PCE (ex-food and energy) came in at 4.42%. 3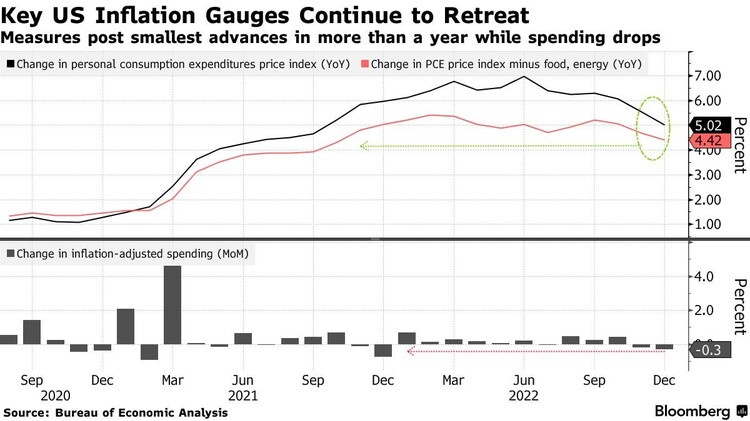 It looks like we are getting some moderation in GDP growth with rapidly decelerating inflation, perhaps the classic definition of a soft landing.
While we still expect the economy to avoid a full recession, it's very possible we are facing a mild earnings recession. If the current pace of corporate earnings in Q4 continues and we get softness in Q1, that would make two consecutive quarters of negative earnings growth. 4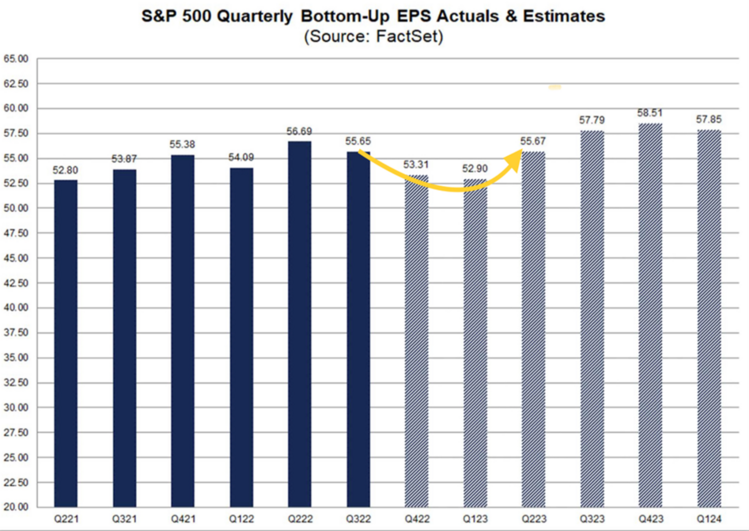 The good news is investors tend to discount the bad news well ahead of time and that might just be what we experienced last year. Concurrently, investors might just be bidding up equity prices in anticipation of an earnings recovery in Q2 and Q3 2023.
In any case, this week the Fed will likely announce another rate increase and continue their "tough on inflation" stance. Until they appreciate the oddity of this type of inflation and decouple it from jobs, we will continue to ride this roller coaster.
Tim Phillips, CEO, Phillips & Company
Sources: