"The Trick Is Not Minding that it Hurts"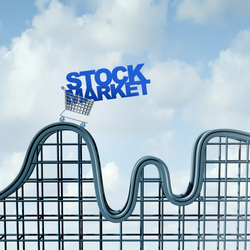 Last week's incredible market volatility is likely to repeat in the coming weeks. The Dow Jones had a +900 point up day followed by a down day of over -1000 points. 1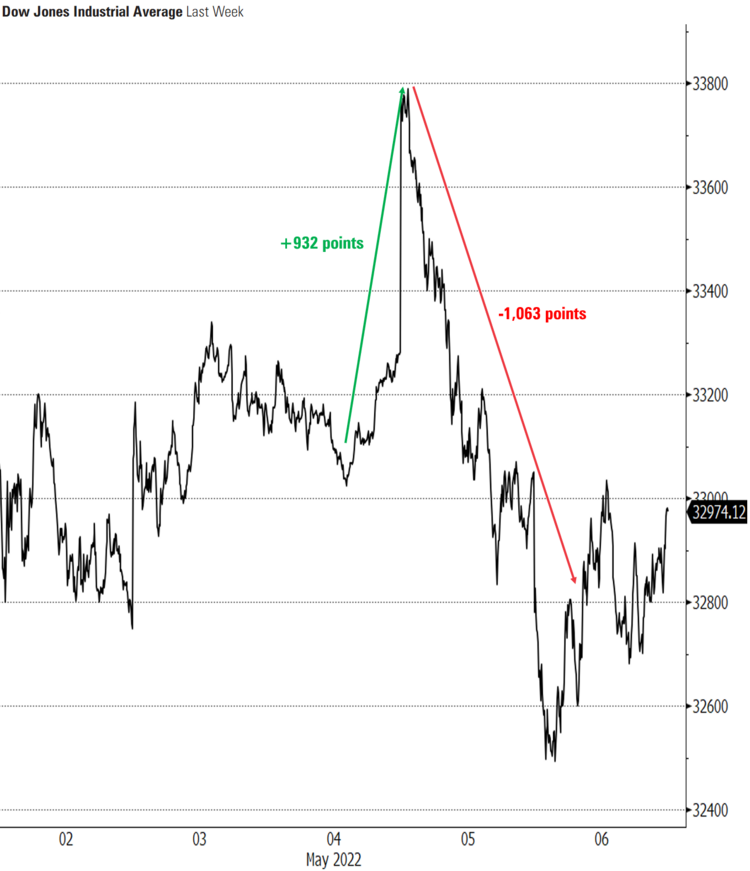 This follows six consecutive weeks of negative market performance. 1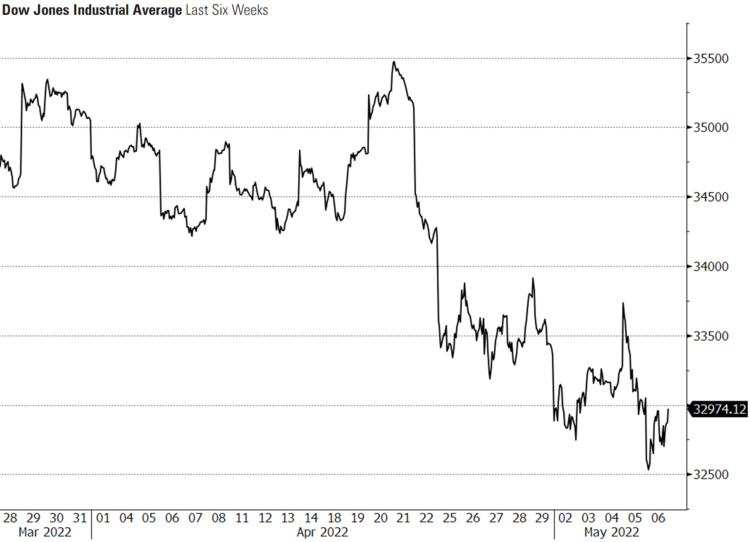 It's clear that investors are much more focused on factors other than strong corporate earnings. According to FactSet, "87% of the companies in the S&P 500 have reported earnings for the first quarter. Of these companies, 79% have reported actual EPS above the mean EPS estimate, which is above the 5-year average of 77%." 2
S&P 500 companies are growing earnings by 9.1% for Q1, nearly doubling expectations as of March 31st. This is largely good news. 2
Expectations for Q2 are certainly being adjusted slightly below expectations, but still positive. 2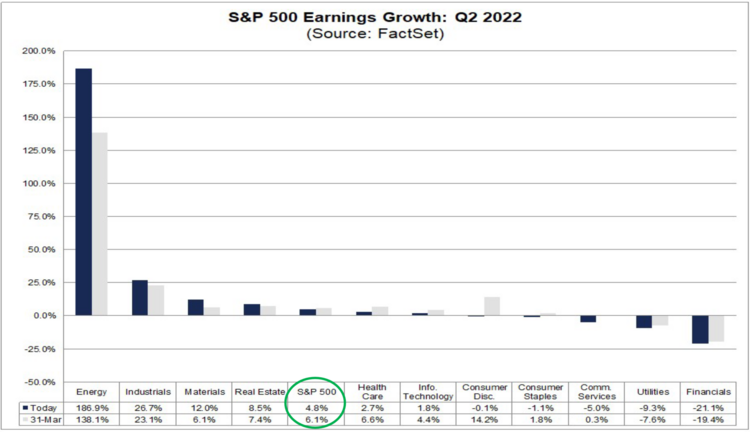 "In terms of revenues, 74% of S&P 500 companies have reported actual revenues above estimates, which is above the 5-year average of 69%. In aggregate, companies are reporting revenues that are 2.7% above estimates, which is also above the 5-year average of 1.7%." 2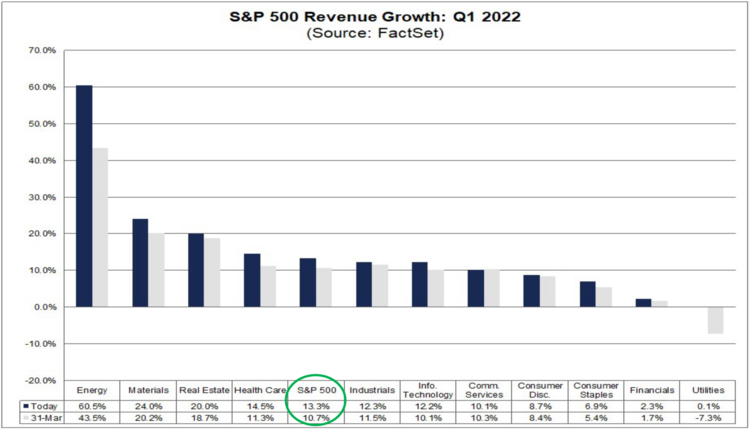 On the jobs front, it's hard for investors to find any significant bad news. U.S. employers added 428k jobs in April, with the U.S. consumer benefiting from more employment. 3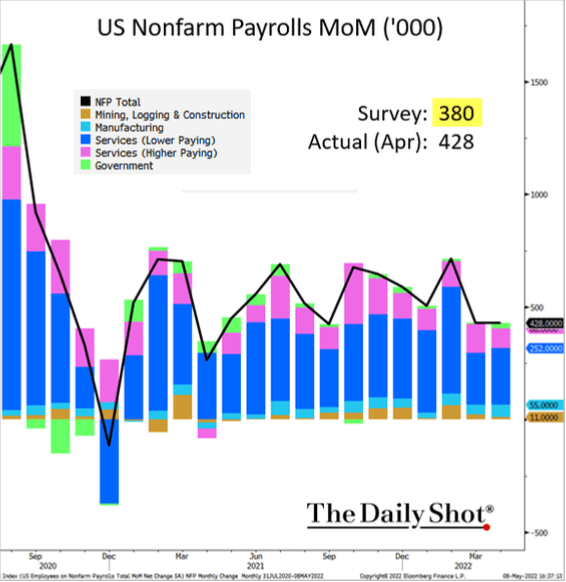 Stagflation is often described by pundits as a possible reason for investor concern. However, it's hard to see near-term stagflation defined as "persistent high inflation combined with high unemployment and stagnant demand in a country's economy."
We have the high inflation and perhaps some stagnating demand in the U.S. economy but it's hard to see high unemployment in the near term.
Perhaps it's the continued increase in interest rates expected that has investors spooked? The rate picture continues to look like another ½ point increase will be announced at the June Fed meeting. 4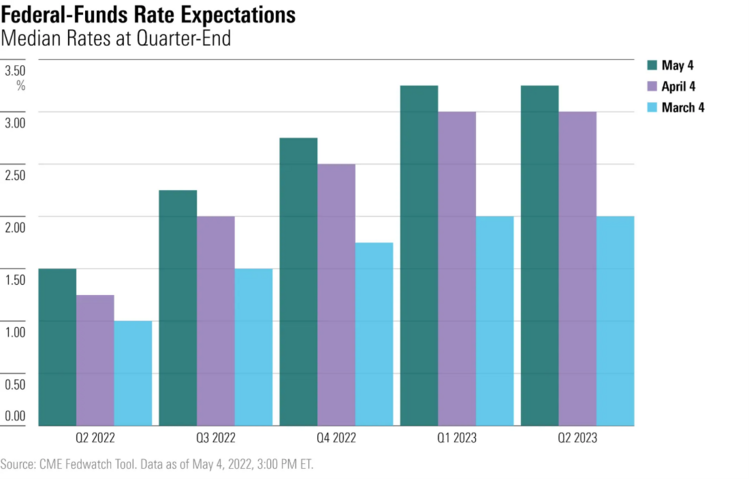 It's quite possible investor volatility is tied to the Ukrainian Lend-Lease Act passed almost unanimously by the House and Senate that President Biden is expected to sign Monday afternoon. It's not too hard to link the Lend-Lease Act of 1941 to U.S. combat engagement in World War II. The U.S. could contribute tens of billions of dollars in military and other assistance to Ukraine which would likely inflame Russia.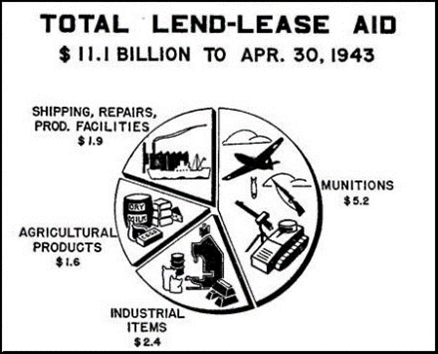 Professional guessing is as useless as any other guessing. The reasons why markets are so volatile are various, unrepeatable, and frankly not helpful to a strong investment strategy.
The key to any long-term investment strategy is simply "not minding the pain".
Our friend and bestselling author Morgan Housel helps frame the discussion about taking the pain when it comes to investing in this video.
The indisputable fact of investing is the long-term returns of 11.5% are only accomplished because of and in spite of the volatility. Below is a chart of the S&P 500 since 1950 (left). Put another way, the chart on the right reflects the same period of time showing only the timeframe the index was below the all-time highs. The vast majority of times the S&P 500 spent below all-time highs is tremendous and it's painful.

The simple fact is that to be a good investor you must tolerate the pain of investing just as we are now. The pain is not infrequent either. Most of the time will be spent below all-time highs and those periods can be agonizing. Over 90% of the time will be spent below all-time highs and nearly 40% of the time will be spent in a market correction or a bear market.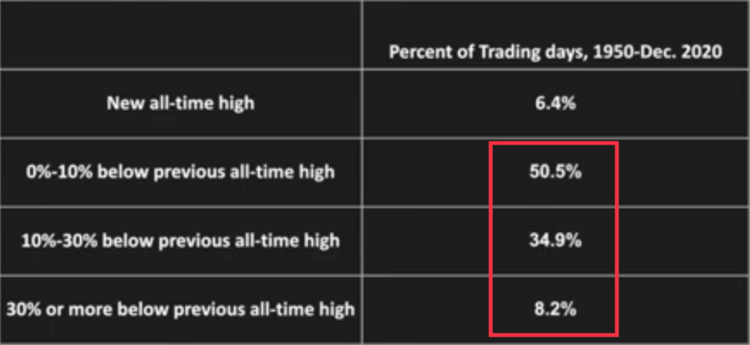 If you took something as well known as Amazon, it's not that much different. Just imagine owning Amazon when it first started trading around $5/share. Two years later, Amazon was trading around $86/share – a whopping 1600% return in two years. If you held that same investment, your gains would have vanished before your eyes in just over two years back to near that $5/share. That's painful. Many would have given up and said it was too painful, too volatile, and too emotional to deal with. All true. However, that same investor would have missed out on the over 16,000% return over the next 20 years. 5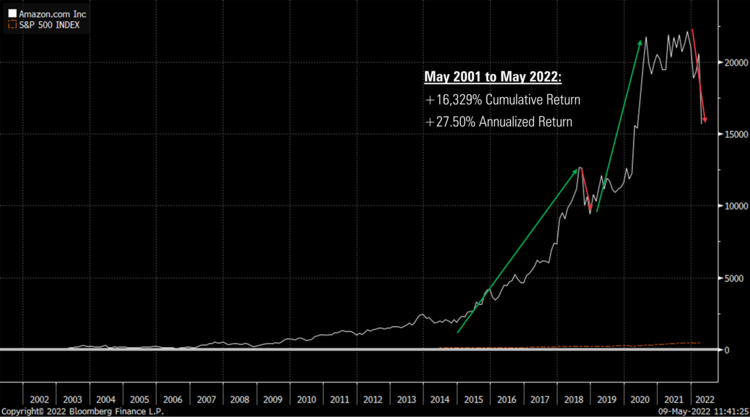 The trick is not minding that it hurts.
If you have questions or comments, please let us know. You can contact us via Twitter and Facebook, or you can e-mail Tim directly. For additional information, please visit our website.
Tim Phillips, CEO, Phillips & Company
Sources: