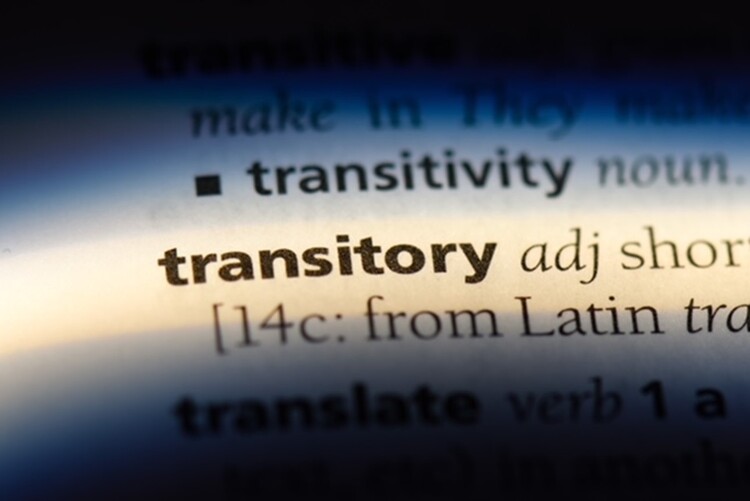 It's been a long slog for those of us living in the "inflation is transitory" camp.  We've gone a little quiet over the last year as inflation persisted and actually accelerated.  The "base effect" or year-over-year change from 2021 to 2022 didn't provide any relief.
Finally, we are seeing transitory take center stage, once again, on the inflation front.  Headline inflation rose by .2% in June or 3% on an annualized basis.  Core inflation (excluding food and energy) rose by 1.9% on an annualized basis in June.  This is back to pre-pandemic 2019 levels.  (1)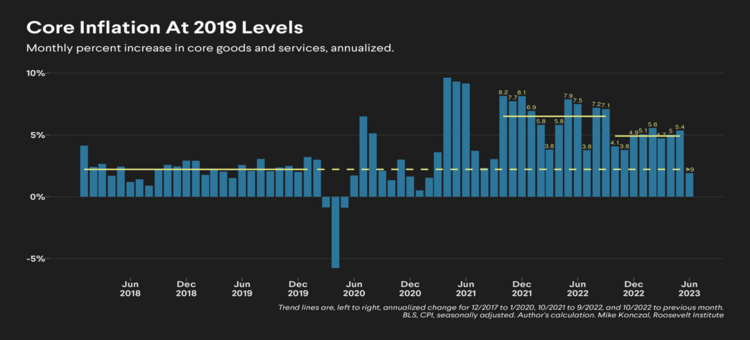 Super Core Inflation, which is core inflation excluding housing, is clearly transitory.  Basically, this is services inflation that has been running very hot for many months. (2)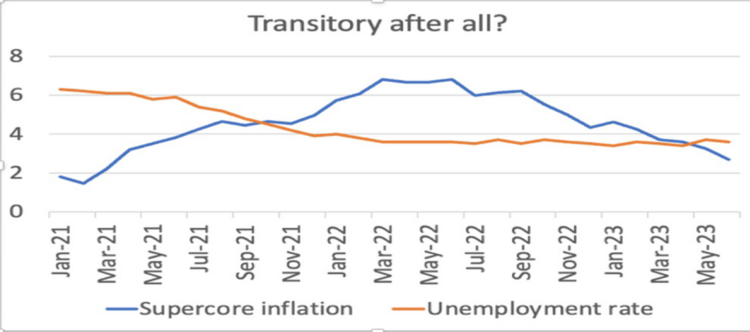 The component parts to headline inflation look like they are also moderating.  Energy related items along with new and used cars, apparel, and food at home had significant drops from the prior month. (3)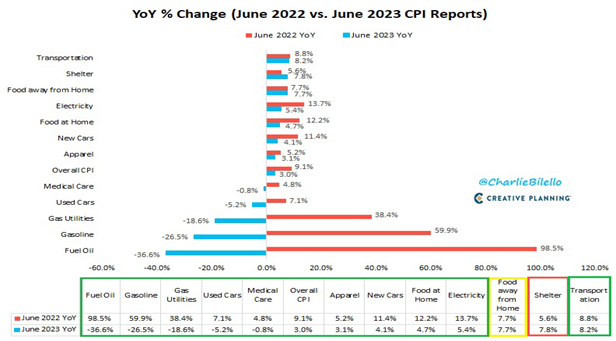 If we continue with the month over month inflation trend of .2%, we can be back near the Fed's 2% target range by June of next year.  Transitory!!!  (4)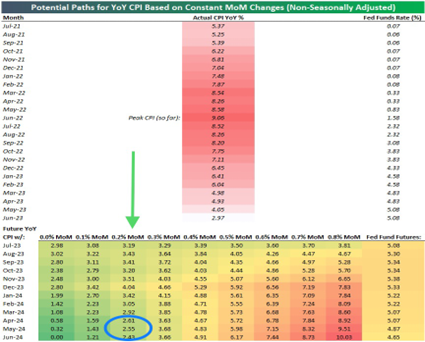 Flipping from consumer prices to producer prices confirms a significant downshift in prices. The Producer Price Index (PPI) shows significant reductions in the costs to manufacture goods. (5)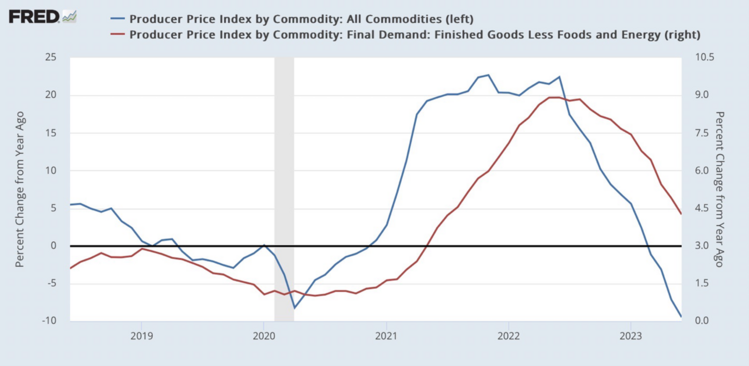 Wages continue to moderate as part of the cost to produce goods. The Atlanta Wage Tracker shows wages continuing to moderate over the last several months.  (6)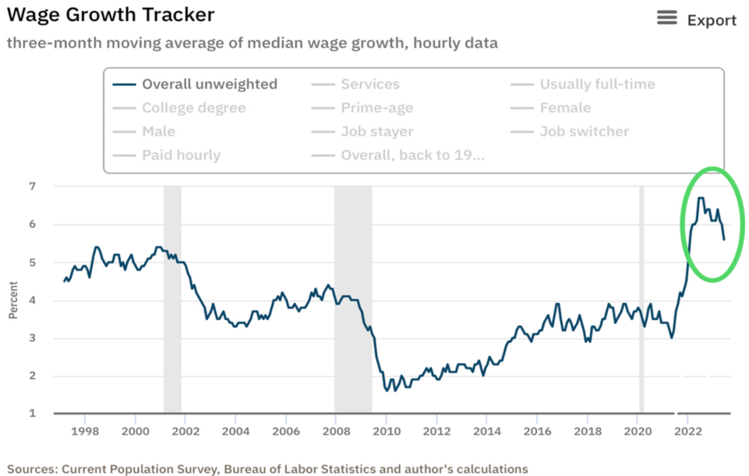 As for equity prices they thrive on transitory.  Stocks show strong results after large drops in inflation.  (7)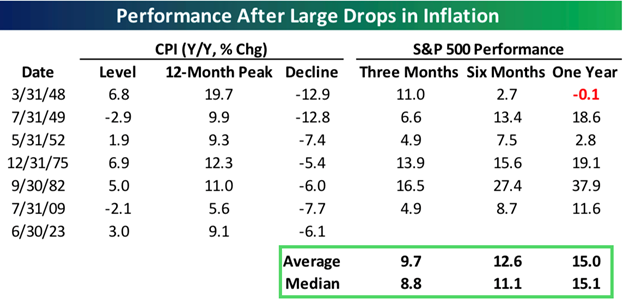 Is transitory finally here to stay?  The thing about using interest rates to fight inflation is it's always transitory.  Inflation is either heading up or down.  Interest rate policy will also likely be transitory sometime in 2024.
If you have questions or comments, please let us know. You can contact us via Twitter and Facebook, or you can e-mail Tim directly. For additional information, please visit our website.
Tim Phillips, CEO, Phillips & Company
Sources: