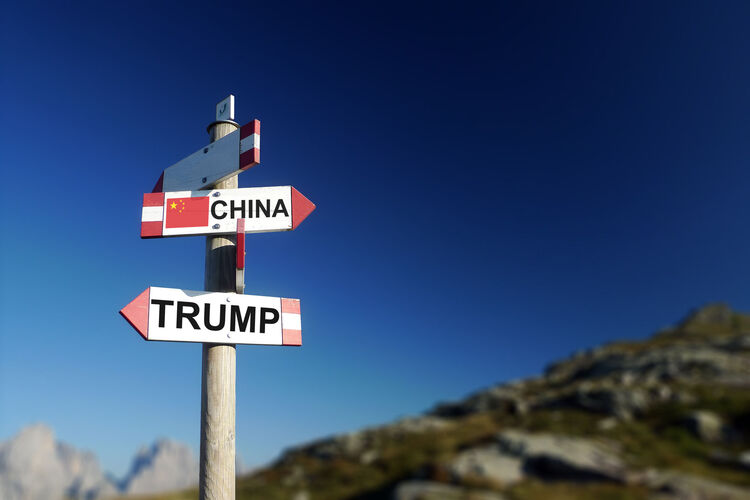 The Trump administration looks to be playing its cards perfectly when it comes to its broader objectives and goals.  The administration announced it would be resuming trade discussions with China, without any specificity on when the trade discussions will conclude.  Trump suggested he would be patient.
It's critical to understand that, short of a war breaking out which historically tends to lead to a President's reelection, Trump knows his reelection prospects rest entirely on the economy. Currently half of those surveyed by the CNBC All-America Economy Survey believe the economy is in excellent or good shape under the Trump administration. [i]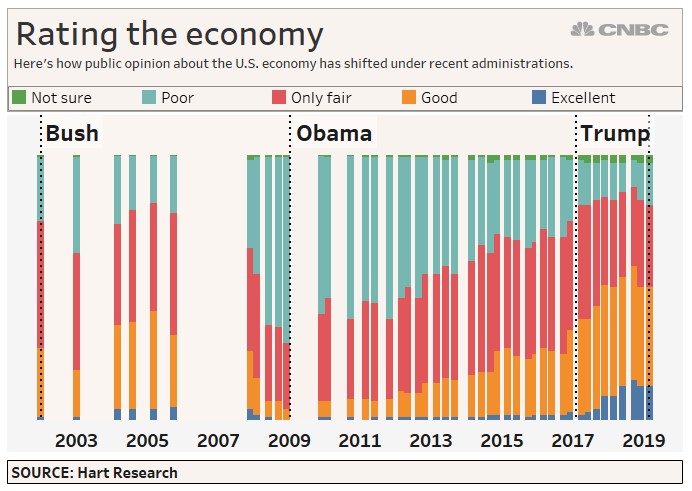 July marks the month the U.S. economy will enter the longest economic expansion in history. [ii]  
While expansions don't just falter on their own, weaknesses around the globe are building.  And it's difficult to see how this economic expansion can continue for another 18 months as we approach the 2020 elections without some fiscal or monetary support.  [ii]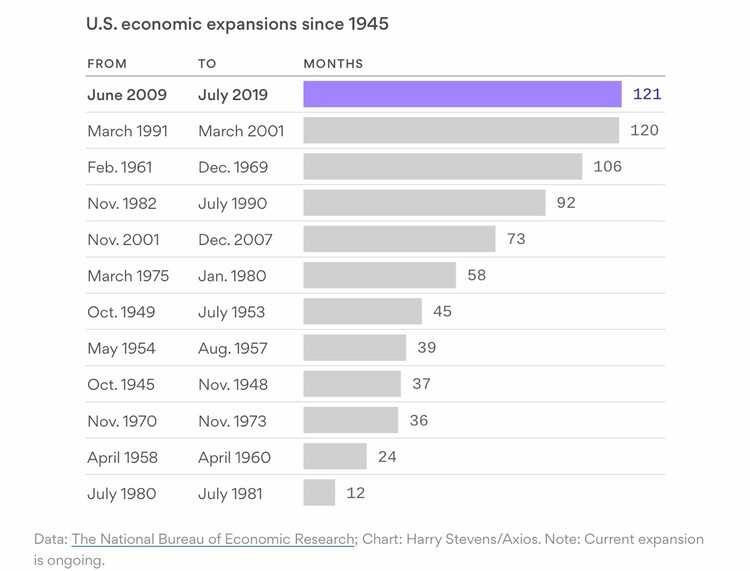 We know Congress will not act in any meaningful way to provide a fiscal lifeline to our economy and to benefit Trump. 
Trump knows that his only hope is to generate enough economic swirl to get the Federal Reserve to provide some monetary stimulus.
My view is that Trump is now using the trade war with China to achieve that goal.
In fact, the trade uncertainty has created strong expectations for an interest rate cut in the coming months.  [iii]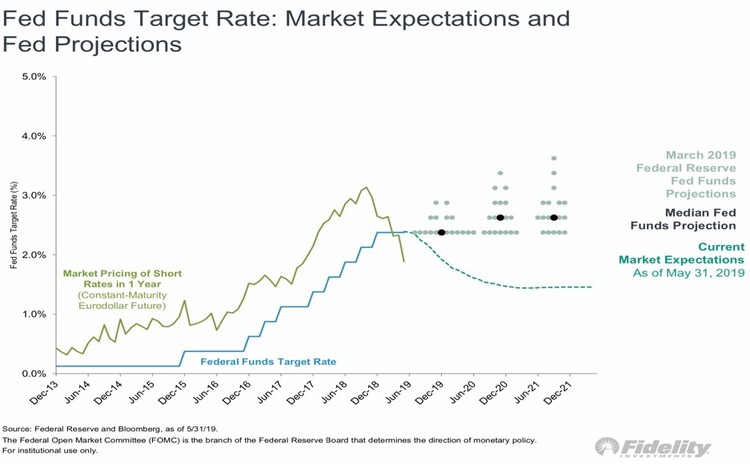 Trump has rallied against rising rates for almost a year now.  Perhaps he knows that a weak U.S. dollar, along with lower interest rates, drives better corporate profits and personal consumption. 
With a rate cut, a weakening dollar is likely, which will support corporate earnings. [iv]

My view is that Trump's trade negotiations will limp along until he gets a rate cut.  My best guess is that could occur as early as the July Fed meeting. However, there are the following monthly Federal Open Market Committee (FOMC) meetings left for 2019 in which the rate cut could also occur. [v]
July 30 – 31, 2019
September 17 – 18, 2019
October 29 – 30, 2019
December 10 – 11, 2019 
Market expectations are calling for lower rates, certainly much lower than the Fed has signaled. [vi]  Between market expectations and Trump's trade war, Trump will likely get what he wants – a round of monetary stimulus that will help his 2020 campaign.     
Manipulating trade terms with the world's second-largest economy (China) is risky, but it's not a new strategy.  Germany used the faltering Southern European Countries (Italy, Spain, and Greece) from 2010 – 2014 to weaken the Euro, cut interest rates, and stimulate its export-driven growth, leading to the reelection of its incumbent Chancellor.  [vii]
Trump's trade tantrum, if it works, may create a supportive interest rate environment to help risk assets whether the current slump in corporate earnings growth and help Trump get reelected!
If you have questions or comments, please let us know.  You can contact us via Twitter and Facebook, or you can e-mail Tim directly.  For additional information, please visit our website.
Tim Phillips, CEO, Phillips & Company
Resources
i.    https://www.cnbc.com/2019/03/27/optimism-about-economy-dips-but-americans-still-feel-it-is-in-good-shape-under-trump-cnbc-survey.html
ii.   https://www.axios.com/us-economy-longest-expansion-history-c1ff3b6c-38ad-4706-9c92-dea0363f28cc.html
iii.  https://phillipsandco.com/files/4115/6200/1931/Fixed_Income_Market_Insights.pdf
iv.  Bloomberg
v.   https://www.federalreserve.gov/monetarypolicy/fomccalendars.htm
vi.  https://www.reuters.com/article/us-usa-fed-instantview/instant-view-fed-holds-interest-rates-steady-sets-up-for-cuts-idUSKCN1TK2NO
vii. https://www.spiegel.de/international/europe/germany-profiting-from-euro-crisis-through-low-interest-rates-a-917296.html