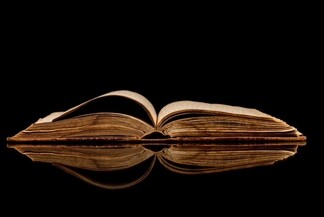 Second quarter earnings season kicked off with a slightly weaker set of results than expected. According to FactSet, 18% of S&P 500 companies have reported results so far. These companies have posted a blended earnings per share decline of 9% on a year-over-year basis, compared to an expected decline of 7%. 1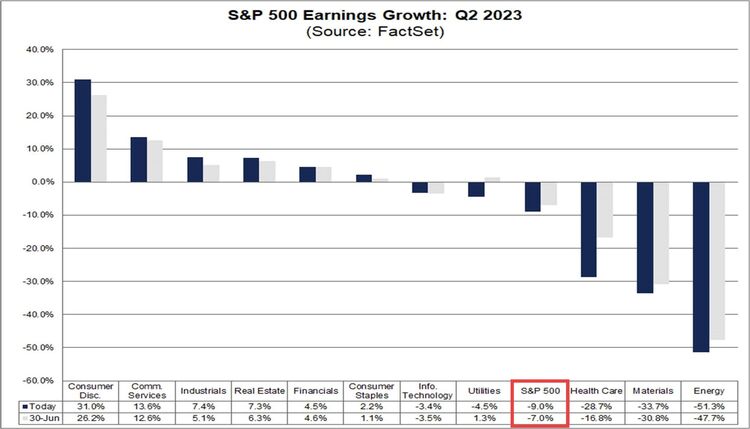 The weak start is not necessarily indicative of what's to come. The NASDAQ 100 Index is largely weighted to just a handful of stocks and those earnings reports are ahead of us:
Tuesday, July 25, 2023
Microsoft (MSFT)
Alphabet (GOOG)
Wednesday, July 26, 2023
Meta Platforms (META)
Thursday, August 3, 2023
Apple (AAPL)
Amazon (AMZN)
Wednesday, August 23, 2023
Nvidia (NVDA)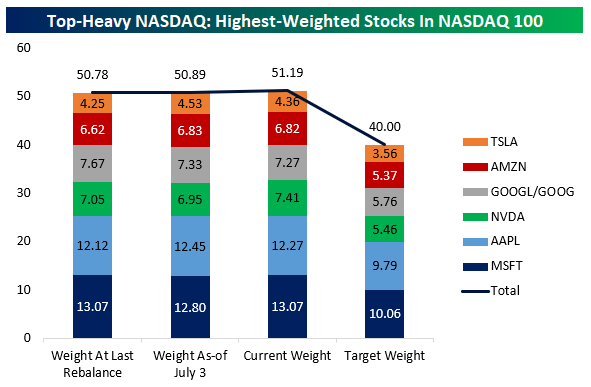 51% of the NASDAQ 100 index is made up of just six companies. However, structured reweighting this week will lower this concentration of the top six holdings to 40%.2 The common refrain is that the market has moved on a very narrow set of stocks and has little support at current valuations. To the contrary, over 86% of S&P 500 companies are trading above their 50-day moving average. 2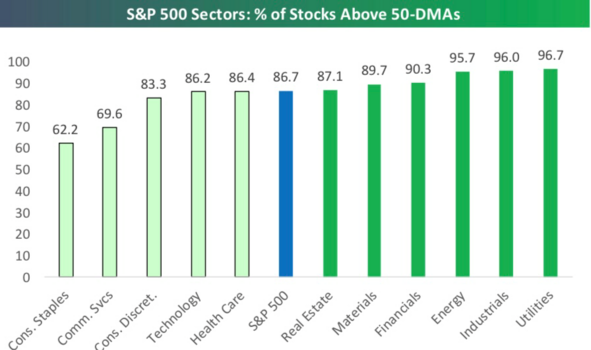 The good news is the earnings recession should bottom out with Q2 reports. Add to that the index rebalancing and we might be setting up support for current valuations. In fact, post-rebalancing the NASDAQ 100 has historically performed well.2 3

With some larger companies reporting earnings and the Fed expected to pause following an interest rate bump this week, conditions could be set to move past this phase in the cycle. Stronger corporate results and a more stable interest rate picture may be in our very near future. It will be nice to turn the page on the past.
If you have questions or comments, please let us know. You can contact us via Twitter and Facebook, or you can e-mail Tim directly. For additional information, please visit our website.
Tim Phillips, CEO, Phillips & Company
Sources:
https://insight.factset.com/sp-500-reporting-a-lower-year-over-year-net-profit-margin-for-the-6th-straight-quarter