Weekly CEO Commentary 9-10-12
A Housing Head Fake?
Weekly CEO Commentary 9-10-12
Tim Phillips, Phillips and Company
Last Friday's jobs report almost guaranteed additional monetary intervention by the Federal Reserve to come this week at the end of their meeting on the 13th. As I mentioned in last week's blog, that could be a catalyst for a sell off. After all, we are still staring down a weak economy, right?
Well, not so fast. Besides the data we presented last week on the underlying strength in our economy, the housing market has been showing signs of life as well. Let's run through the numbers: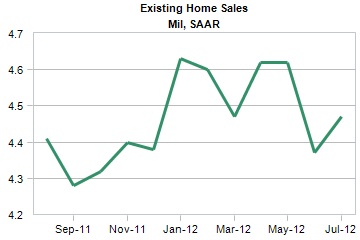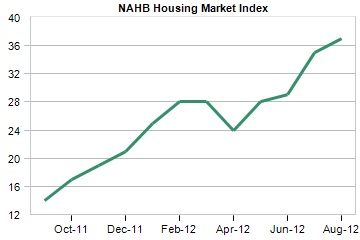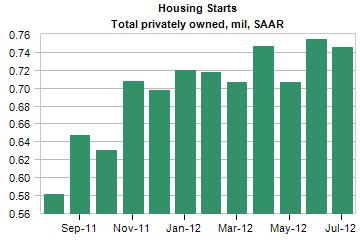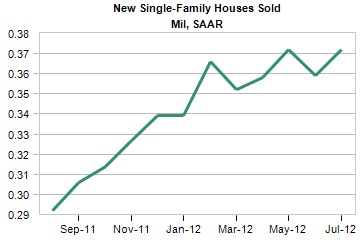 Finally, looking at publicly traded home builders certainly suggest things have improved. The S&P Homebuilder Index, a basket of home building companies, is up 44.15% for the year.
Where's the Beef?
Unfortunately, we are still missing the economic growth and job creation normally associated with a housing recovery.
In 2005, housing represented 6.1% of GDP when you factor in the construction as well as the associated spending that comes when we buy homes. It now only represents 2.7% of GDP According to the National Association of Home Builders. Clearly, an improvement in housing and its associated components would be very beneficial to our economy.
If the housing industry reached its historical average, it could add almost 3 million jobs and economic growth could double. (Remember more jobs = higher wages = higher consumption = higher GDP = more jobs) according to the Bipartisan Policy Center.
Will this trickle into the rest of the economy or is the recent data just an industry head fake fooling new homeowners?
I can't be certain either way, but I am seeing more underlying positive trends in the US economy than last year as the US is beginning to lead the world out of this global recession. Certainly a recovery in the housing market would continue to benefit the United States by creating more jobs, higher wages, and drive more consumption.
That's why our portfolios are overweight US equities, but we still maintain a global asset allocation. Housing head fake? We will soon find out.
If you have questions or comments please let us know as we always appreciate your feedback. You can get in touch with us via Twitter, Facebook, or you can Email me directly.
Tim Phillips, CEO – Phillips & Company
Research supported by:
Adam Gulledge, Associate – Phillips & Company
Alex Cook, Associate – Phillips & Company