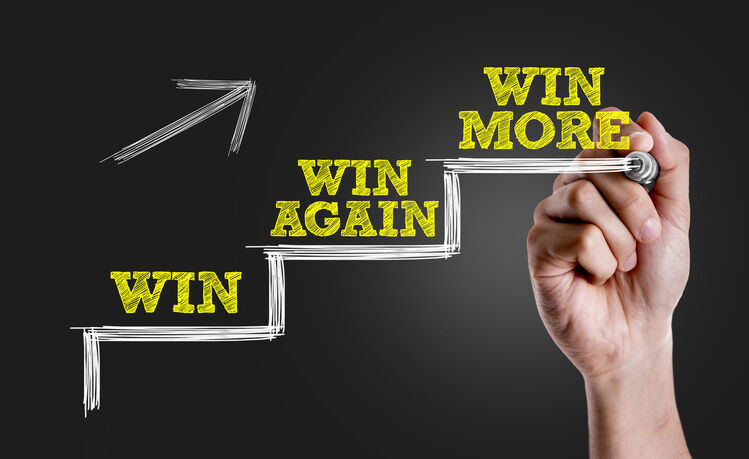 Last week the Federal Reserve reported U.S. household net worth had crossed over the $100 trillion level for the first time. [i] [ii]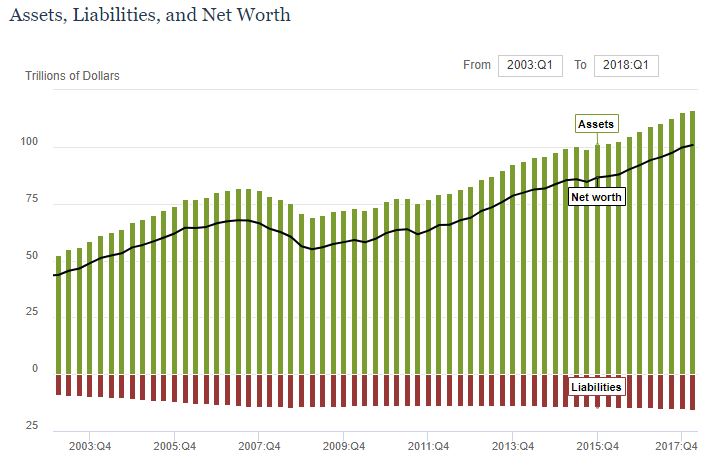 That is astonishing, particularly when you consider that U.S. household net worth was under $100 trillion as recently as Q4 2017, and since then we've experience only muted stock market returns. [iii]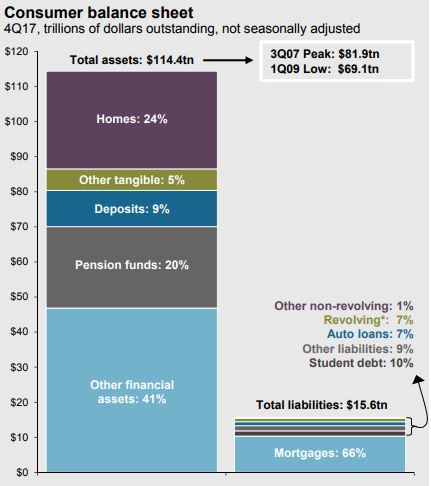 When you consider the S&P 500 is up only 4.03 percent for the year as of last Friday's market close, breaking the $100 trillion level is nothing shy of noteworthy. [iv] [v]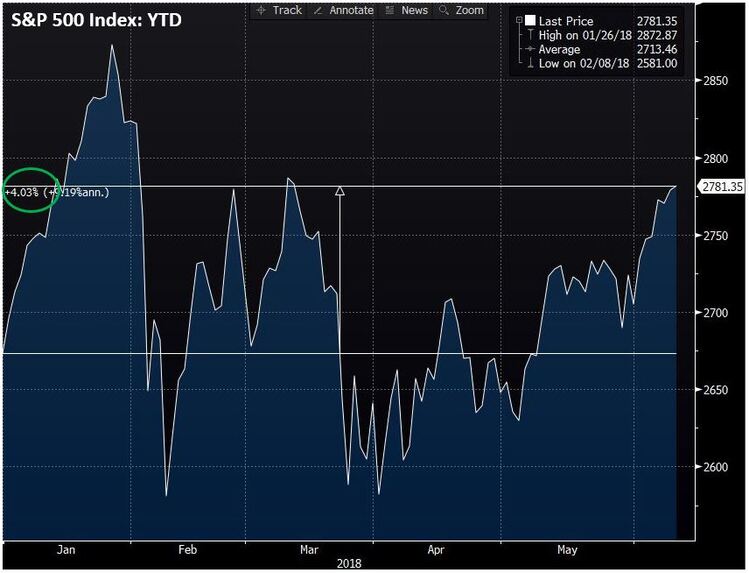 The key driver was not the stock market, but a substantial increase in real estate; in particular, the increase in residential home prices. In fact, the $436 billion decline in financial assets in the stock market during the first quarter was more than offset by the $489 billion rise in real estate values. [iv] [v]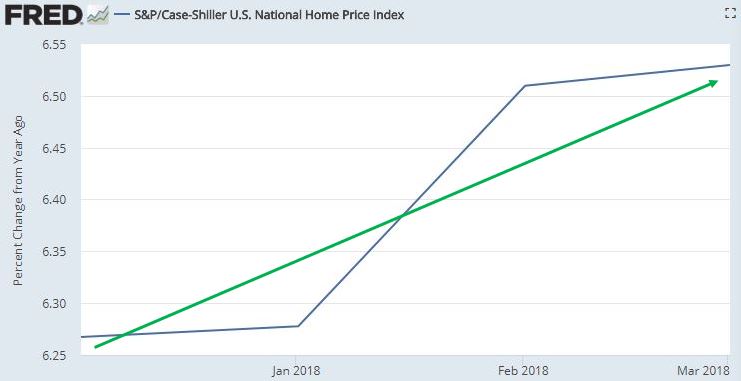 One thing I would like to point out is that American homeowners have built up a significant amount in home equity.  Currently, many have not accessed that spending reserve as they did prior to the financial crisis.  If they do reflate home equity lines of credit (which we don't advocate) we could add substantial consumer purchasing power.  In fact, it has the potential to add $278 billion per year over the next five years, assuming Americans continue their "Animal Spirits" of spending.  [vi]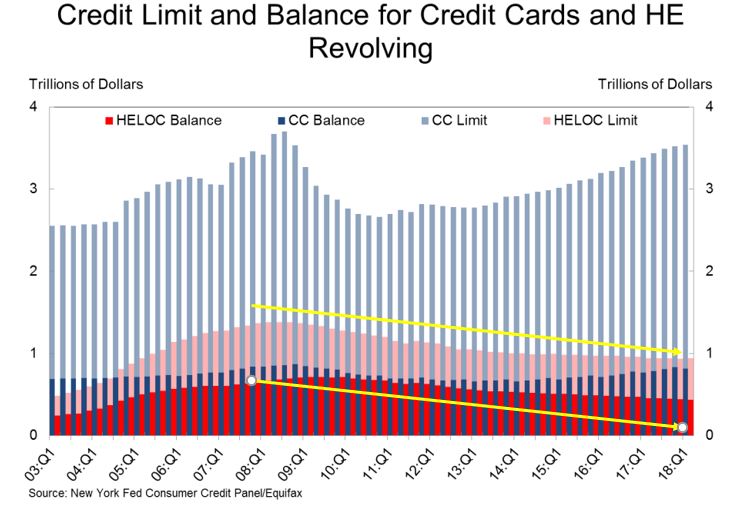 Furthermore, delinquency rates on HELOCs remain at historic lows. [vi]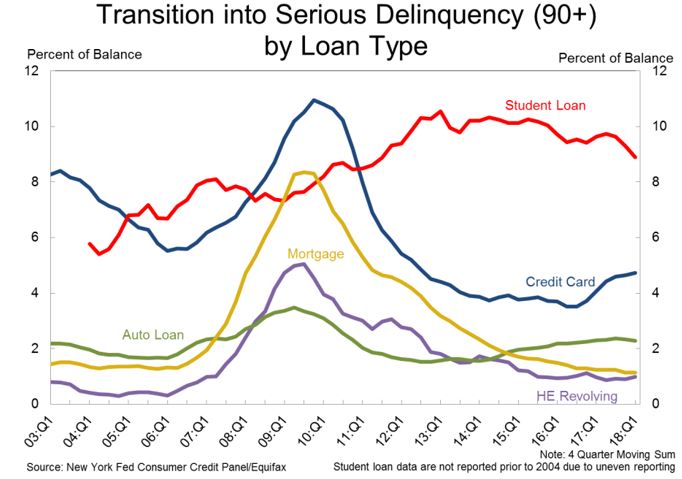 All of this data further justifies the strength of the American consumer.  When you juxtapose this against those that are complaining about trade wars, you start to see more clearly why we win.
Canada has a total household net worth of $7.4 trillion and Europe, as a whole, carries a total household net worth of $79.6 trillion.  [vii] When the Canadians complained about tariffs this weekend and declared they would retaliate, one must wonder what they were thinking about.
It makes no sense to me why Canada is complaining about accessing our markets when Canada already imposes a 270 percent tariff on U.S. dairy products, which is crippling to American farmers.  [viii] Overlay that with other G7 countries' net worth's—Germany's is $13.7 trillion—and the situation becomes even more confusing. [vii]
Frankly, there is no reasonable basis to engage in a real trade war.  We wrote about this in our Q2 2018 Look Ahead, where we anticipated lots of talking big and acting small.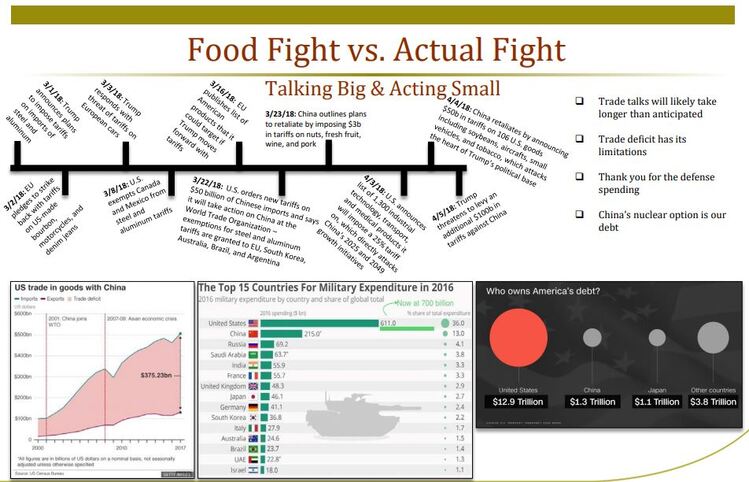 At the end of the day, I believe President Trump's real strength is in our collective net worth, which simply dwarfs all other countries.  Let's see if he can use it wisely to lengthen and strengthen this current economic run.
If you have questions or comments, please let us know.  You can contact us via Twitter and Facebook, or you can e-mail Tim directly.  For additional information, please visit our website.
Tim Phillips, CEO, Phillips & Company 
Robert Dinelli, Investment Analyst, Phillips & Company 
References:
i.        https://www.federalreserve.gov/releases/z1/20180607/z1.pdf
ii.       https://www.federalreserve.gov/releases/z1/dataviz/z1/balance_sheet/chart/
iii.      https://am.jpmorgan.com/blob-gim/1383407651970/83456/MI-GTM_2Q18_2.pdf?segment=AMERICAS_US_ADV&locale=en_US
iv.      https://www.wsj.com/articles/u-s-net-worth-surpasses-100-trillion-1528387386 (WSJ Subscription)
v.       http://stockcharts.com/h-sc/ui
vi.      https://www.newyorkfed.org/medialibrary/interactives/householdcredit/data/pdf/HHDC_2018Q1.pdf
vii.     https://en.wikipedia.org/wiki/National_wealth
viii.    https://www.timesunion.com/business/article/Canada-U-S-trade-squabble-concerns-New-York-12978766.php