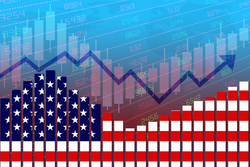 It would appear all systems are "go" with a great economic recovery for America. It's hard to believe but, the Biden and Trump administrations bought themselves an economy.
Personal income exploded higher by 21% in March, the highest in over 60 years. [i]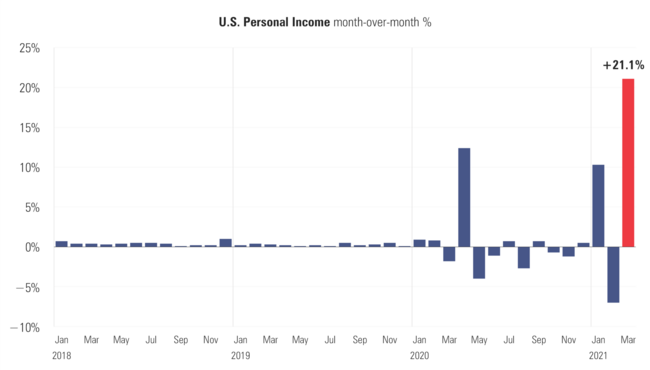 This is almost entirely driven by transfer payments from the U.S. government via the $1.9 trillion American Rescue Plan. [ii]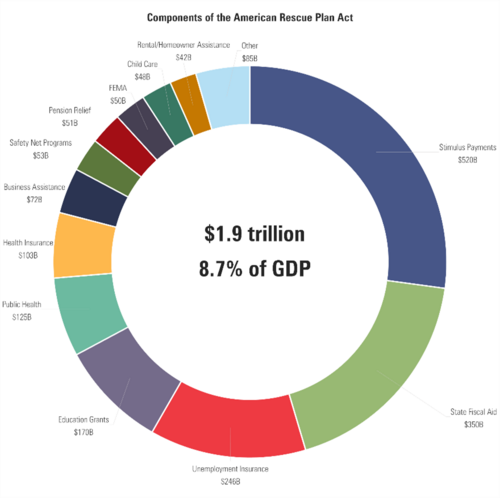 Much of this money found it's way into consumers' savings accounts, propelling the personal savings rate back to near historic highs. The U.S. Personal Savings Rate in March sat at 27.6%, similar to our estimates. [iii]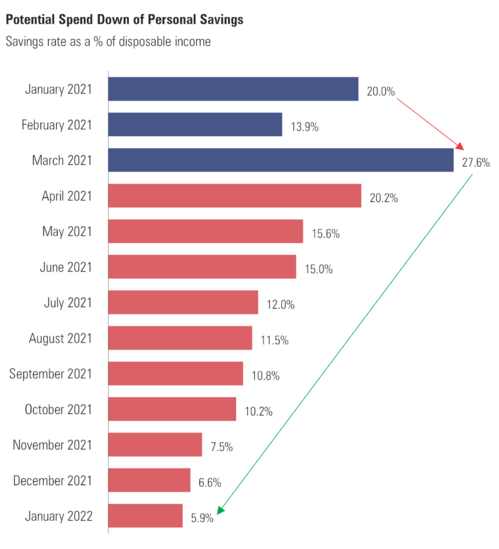 If "past is prologue" we should see consumers spend down that savings over the next 10 months and add $2.68 trillion to the U.S. economy, or 12.2% more to GDP growth.
The Bureau of Economic Analysis reported consumer spending was up 10.7% in March, marking the largest increase since last summer. [iv]
That led to U.S. GDP growing at a whopping 6.4% in Q1. [v]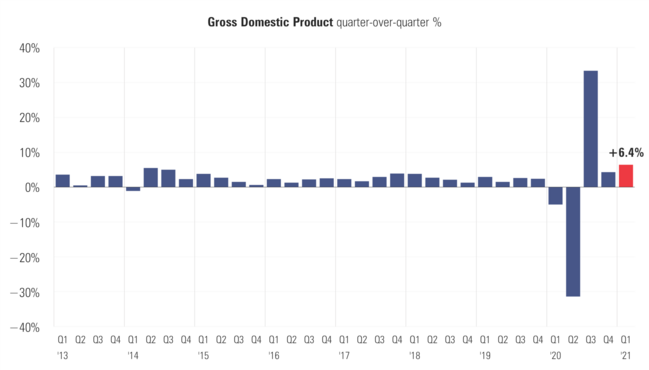 While that is impressive, it still reflects a year-over-year comparison to Q1 of last year when we were still mostly functioning as an economy. Next quarter, we could see GDP growth in excess of 20%.
Remarkably, S&P 500 corporate earnings are crushing expectations. The beat rate looks very strong. [vi]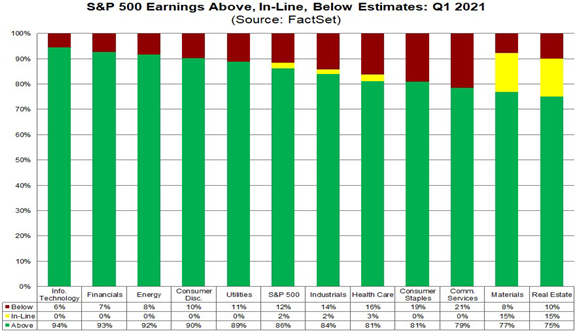 All sectors are beating earnings expectations as well. [vi]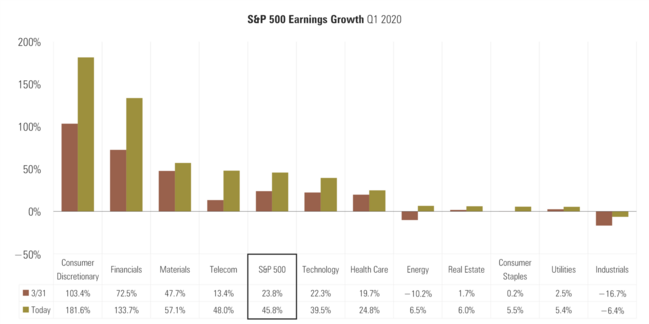 The four largest companies in the S&P 500 (Amazon, Apple, Facebook, Microsoft) all reported incredible earnings. [vii]
Further, they all set records for their market cap. [vii]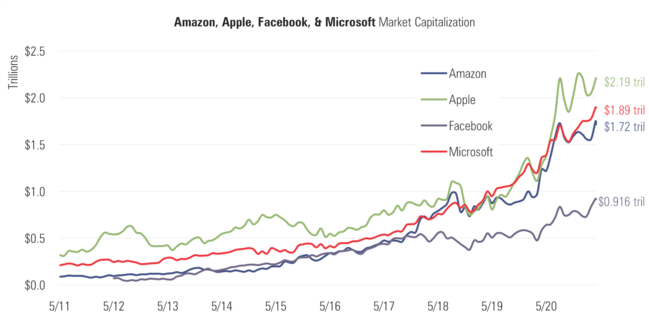 It would appear that the U.S. economy and consumer will continue to respond to positive stimulus with much of that cash flowing into corporate hands. While we remain cautious on forward price appreciation, it would appear that after $5+ trillion in fiscal stimulus, we bought ourselves a robust economy in the year ahead.
If you have questions or comments, please let us know. You can contact us via Twitter and Facebook, or you can e-mail Tim directly. For additional information, please visit our website.
Tim Phillips, CEO, Phillips & Company
Sources:
i. https://fred.stlouisfed.org/series/PI
ii. https://www.congress.gov/bill/117th-congress/house-bill/1319/text
iii. https://fred.stlouisfed.org/series/PSAVERT
iv. https://fred.stlouisfed.org/series/PCE
v. https://fred.stlouisfed.org/series/GDPC1
vi. https://insight.factset.com/topic/earnings
vii. https://www.bloomberg.com/