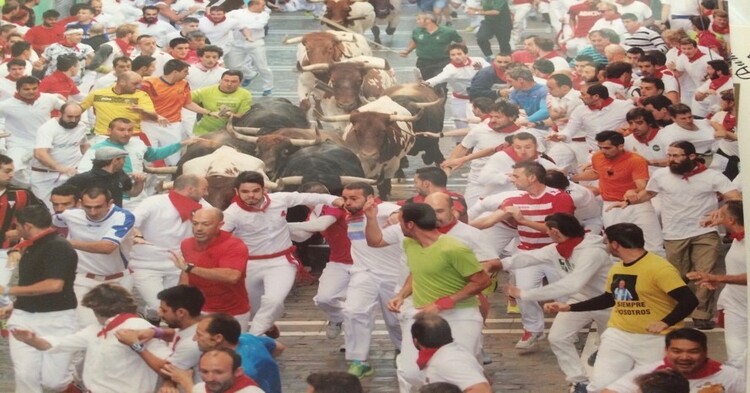 Considering all the chaos throughout Emerging Markets, the U.S. equity markets have been remarkably calm over the past few weeks.
The indication for this calm is the low and declining levels of volatility in the U.S. equity markets, as reflected by the VIX Index below. [i]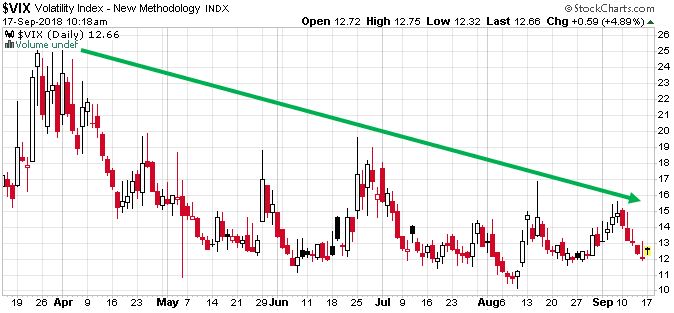 Chaos, on the other hand, is rampant throughout Emerging Markets, and in industrial metals like copper, in addition to current political instability. [ii] [iii] [xv]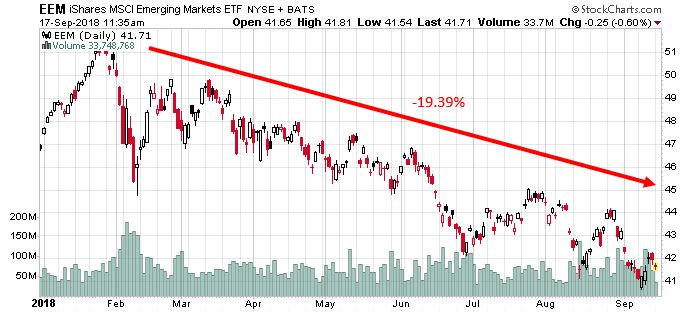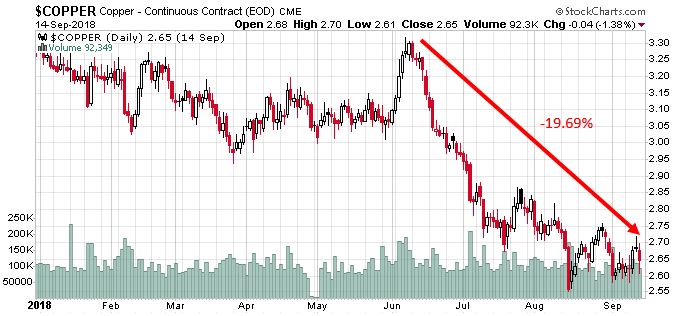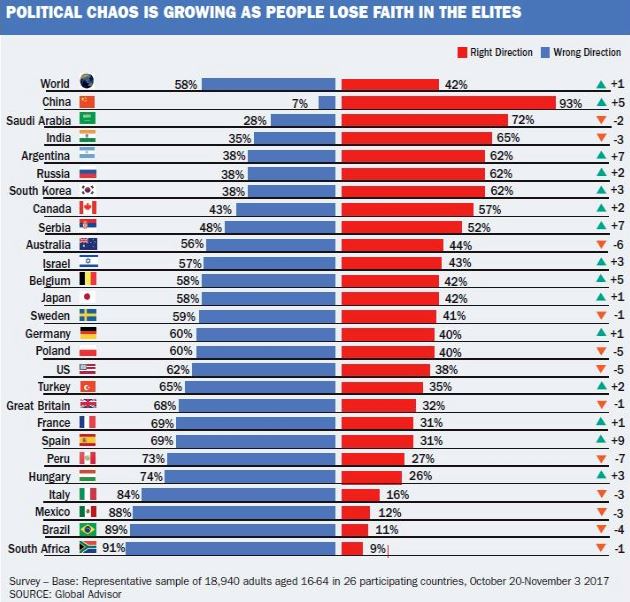 The question you must ask yourself is why is there so much calm amongst this chaos?
Fundamentals are the short answer.  Specifically, the fundamentals within the world's largest economy, the United States, are in remarkably good shape, which I believe underpins the rest of the world's.  Current expectations suggest that third-quarter GDP is likely to grow at nearly 4.5 percent. [iv]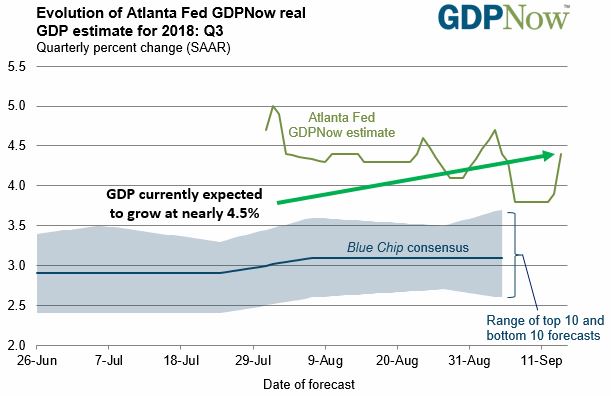 Continuing through the most recent economic data, you can clearly see what's occurring. Consumer credit, both revolving (small purchases) and non-revolving (large purchases) are continuing to rise. [v] [vi]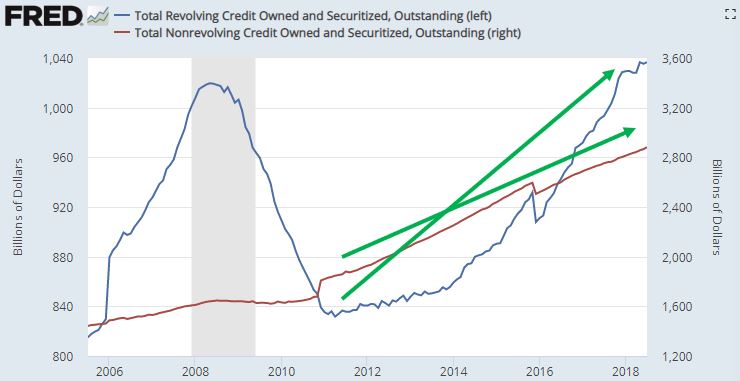 Consumer confidence is reaching levels it hasn't reached since the year 2000, prior to the dot-com market correction in 2001. [vii]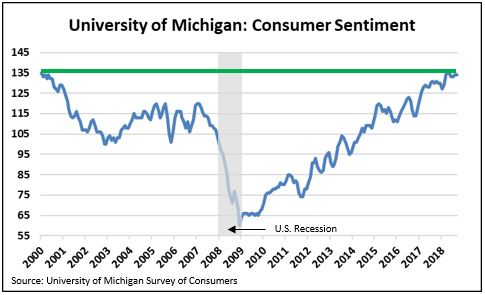 Additionally, industrial production, which currently has eighteen consecutive months of growth, continues to rise.  [viii] Furthermore, inventories are continuing to build as well, which would suggest confidence in the manufacturing sector for future sales. [ix]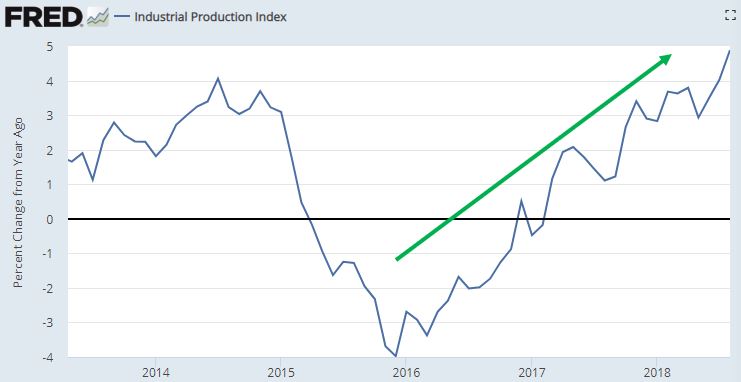 Lastly, the small business optimism index that NFIB produces recently reached 108.8, a new record in the survey's forty-five-year history. [x]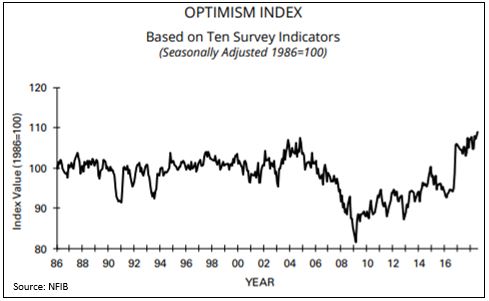 With all these data points, it's hard to see an immediate domestic financial crisis brewing.  However, as we have noted, emerging economies could pose a threat to global stability, especially because so many Emerging Market companies have borrowed in U.S. dollars. [xi] [xii]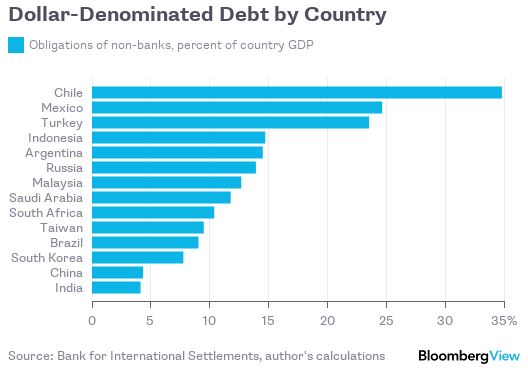 As we move toward 2019, we are tracking three trends that could support continued American economic growth and the potential for continued equity price increases: oil prices, stock buyback programs, and a weakening U.S. dollar.  [xiii] [xvi] [xvii]
I don't think there is any debate that we're late in the economic cycle.  It's clear that investors should continue to evaluate their holding periods and risk tolerance in preparation for any significant market corrections.  My suggestion is to work with your advisors to evaluate a twenty percent equity bear market, which could translate into an approximate twelve to fourteen percent portfolio correction (assuming a well-diversified portfolio of stocks and bonds).  These types of market corrections tend to last fourteen months on average [xiv].  If you can tolerate that, then you're probably able to withstand a little lurking portfolio chaos.
If you have questions or comments, please let us know.  You can contact us via Twitter and Facebook, or you can e-mail Tim directly.  For additional information, please visit our website.
Tim Phillips, CEO, Phillips & Company 
Robert Dinelli, Investment Analyst, Phillips & Company 
References:
i.           https://stockcharts.com/h-sc/ui?s=vix
ii.          https://stockcharts.com/h-sc/ui?s=eem
iii.         https://www.icis.com/resources/news/2018/01/04/10180044/prepare-for-risks-2018-could-bring/
iv.         https://www.frbatlanta.org/cqer/research/gdpnow.aspx
v.          https://fred.stlouisfed.org/series/REVOLSL
vi.         https://fred.stlouisfed.org/series/NONREVSL
vii.        http://www.sca.isr.umich.edu/
viii.       https://fred.stlouisfed.org/series/INDPRO
ix.         https://www.census.gov/mtis/www/data/pdf/mtis_current.pdf
x.          https://www.nfib.com/surveys/small-business-economic-trends/
xi.         Bloomberg, L.P.
xii.        https://phillipsandco.com/blog/emerging-markets-acting-like-a-turkey/
xiii.       https://phillipsandco.com/files/5915/3064/2375/Look_Ahead_2018Q3_-_Final.pdf
xiv.       https://phillipsandco.com/blog/fake-news/
xv.        https://stockcharts.com/h-sc/ui?s=$COPPER
xvi.       https://fred.stlouisfed.org/series/TWEXB
xvii.      https://www.nasdaq.com/markets/crude-oil.aspx?timeframe=1y