Why the Consumer Has Cash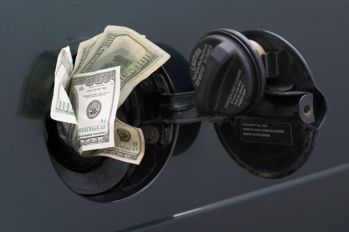 If you look at the basic American economic model, you know consumption is almost the entire ball game. [i]

It's hard to believe that in such a partisan environment our government did something right, but it appears to me the CARES Act might be that one thing. I'm sure it's not perfect and has left people behind. Equally, I'm sure there will be unintended consequences, behaviors, and habits that will emerge that could be challenging.
However, in the immediate- and intermediate-term, it has delivered the necessary relief. In a recent study by the University of Chicago the benefits of income replacement are abundantly clear. [ii]
Across income levels, the clear beneficiary is lower- and middle-income earners with income replacement rates as high as 300% of prior income levels. Most income cohorts are well above the 100%. [ii]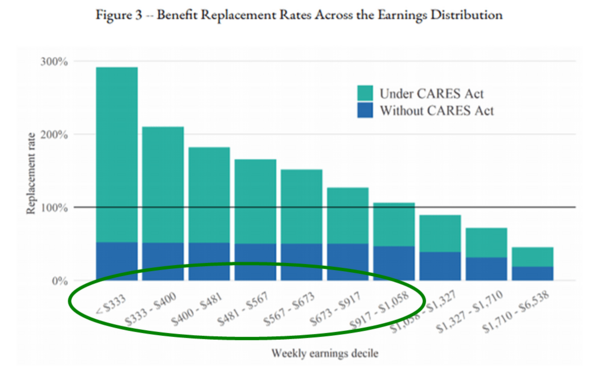 Across job types, many occupations are significantly benefiting from income replacement and accelerators from the CARES Act. [ii]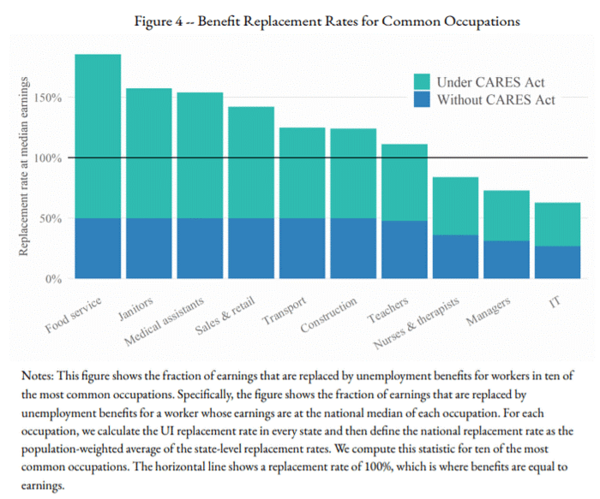 It's certainly interesting to see those facing the most risk (nurses, doctors, therapists) are getting much lower income replacement benefits if they have been laid off.
Extending this type of "earnings jet fuel" to the consumer you can see some emerging trends but one critical to the consumption model.
The consumer has been saving at an unprecedented rate: [iii]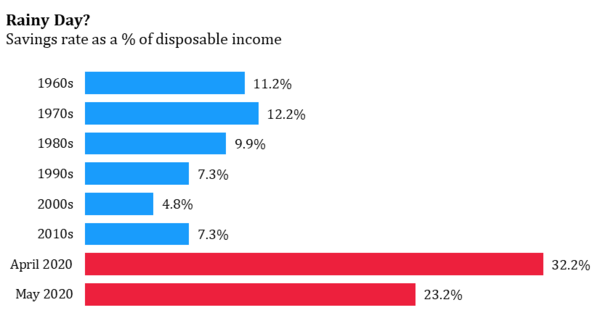 Thankfully, as we open the economy―albeit with fits and starts―we are seeing the consumer empty the savings tank, in turn adding billions in consumption back into our economy.
Savings dropped from 32.2% of disposable personal income in April to 23.2% in May, adding approximately $3 billion back into the economy. In fact, if consumers spend back down to pre-COVID levels, we could see a boost to GDP of about 15%.
If you factor in the recent COVID outbreaks in specific regions, you might see those savings rates flair back up. Coincidentally, we might also see more wage fuel coming from congress in the next 30 days. I certainly expect that before the next legislative recess in early August. They got it mostly right with the CARES Act to save the economy and I suspect they will do it again.
If you have questions or comments, please let us know. You can contact us via Twitter and Facebook, or you can e-mail Tim directly. For additional information, please visit our website.
Tim Phillips, CEO, Phillips & Company
Sources:
i.     https://phillipsandco.com/files/2415/8584/3131/Look_Ahead_-_2020Q2_-_Final.pdf
ii.    https://bfi.uchicago.edu/wp-content/uploads/BFI_WP_202062-1.pdf
iii.   https://fred.stlouisfed.org/series/PSAVERT