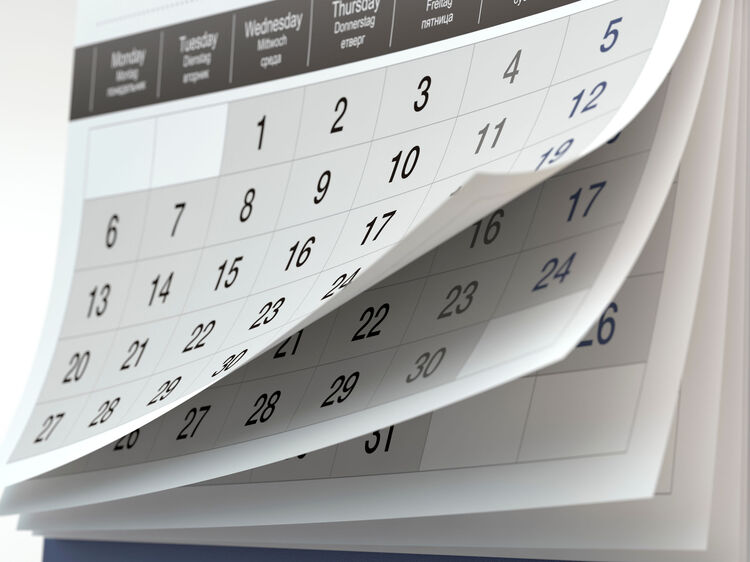 When I wrote the "Here's What I Know" blog, I was trying to prepare investors for some of the realities associated with taking equity risks.  Little did I know that just a few weeks later, investors would experience one of those core tenants of equity risks.  That core tenant was that markets move in brief bursts.  I eluded to the thought that missing just a few of the best days in the equity markets could cause you to lose all the advantage. [i]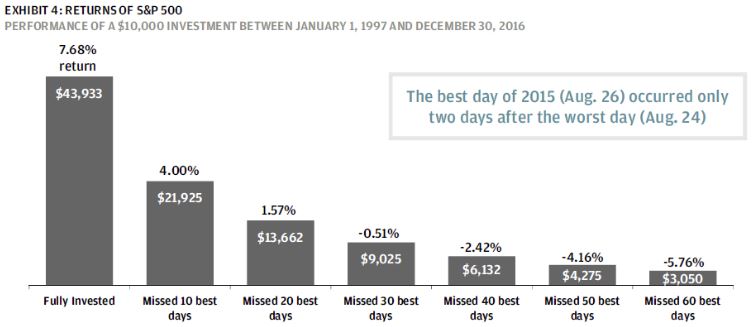 Case in point; look no further than the past thirty days.
As you may remember, the prevailing news headlines at the end of December went something like this: the stock market had its worst December since the Great Depression. 
If that's not attention-grabbing, I don't know what is. [ii] [iii]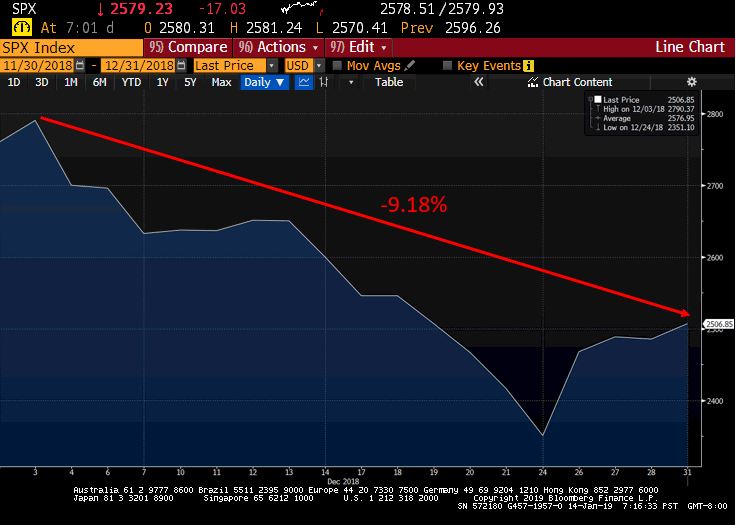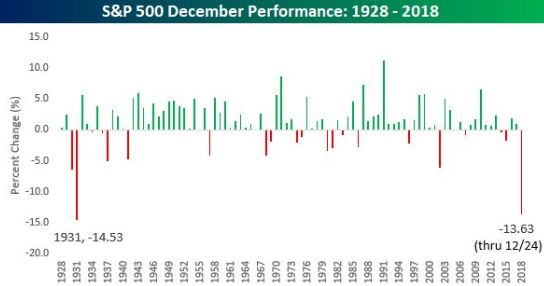 Roll forward to the end of January and we have a new headline, straight from the Wall Street Journal, U.S. Stocks Post Best January in 30 Years. 
All these news headlines are far too emotional for me, which, in my opinion, is why the average investor fares so poorly in the long-term; they react to these headlines.  Over the past thirty days, we've had a lot of headlines, most of which have been positive.
First, the trade war rhetoric has significantly calmed since the beginning of January:
Mnuchin Signals Chance to End China Trade War Ahead of Talks – Bloomberg, January 29, 2019
U.S. Markets Leap (Again) on China Trade War Rumors – CNN, January 18, 2019
Second, the Fed woke up to a reality that it needs to be less ambitious with its policy to increase interest rates.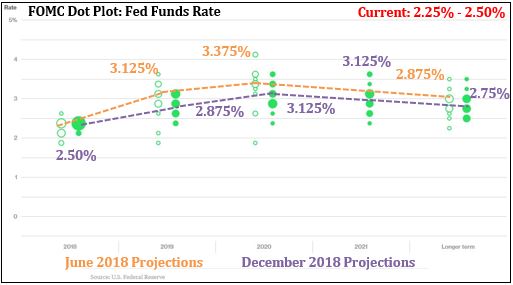 "In light of global economic and financial developments and muted inflation pressures, the Committee will be patient as it determines what future adjustments to the target range for the federal funds rate may be appropriate to support these outcomes." – FOMC Press Release January 30, 2019 [iv] [v]
Third, the government shutdown was a nonevent when it came to U.S. jobs.  Based on the latest employment release from the Bureau of Labor Statistics, the United States added 304,000 jobs, the most since February 2018. [vi]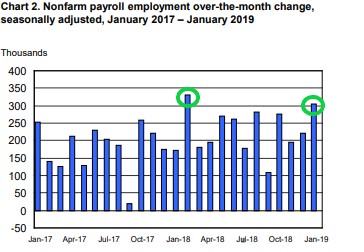 And fourth, Q4 earnings continue to look good. To date, 46 percent of companies in the S&P 500 have reported earnings for the fourth quarter, of which 70 percent have reported earnings above analyst expectations.  As a result, fourth-quarter earnings are coming in slightly above analyst estimates on an aggregated basis. [vii]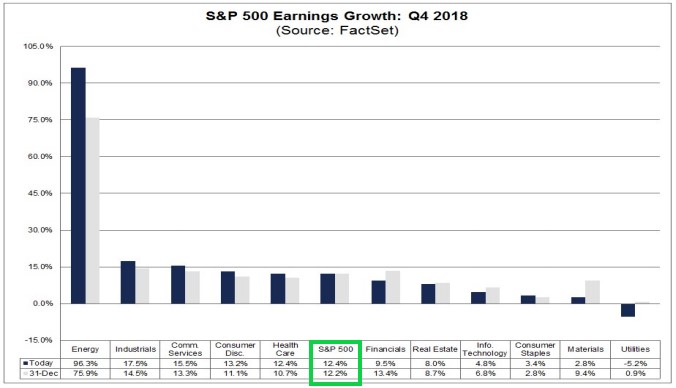 While that's what is in the headlines, we can't forget what's not in the headlines.  Remarkably, these few items are also strong.
First, the U.S. dollar is weakening.  Given that 37 percent of revenues for S&P 500 companies are international, this tends to be a tailwind for more than a third of S&P 500 companies. [viii]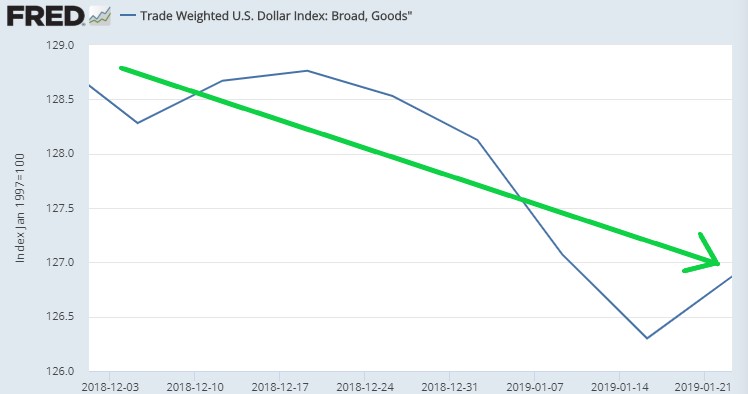 Second, energy prices have retracted from their lows, and appear to be stabilizing.  This is likely to help earnings for an additional 5 percent of S&P 500 companies. [vii] [ix]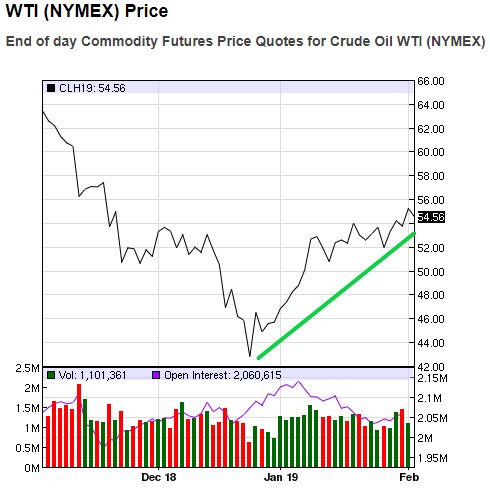 And finally, wages continue to strengthen.  This is likely to further fuel consumer spending. [x]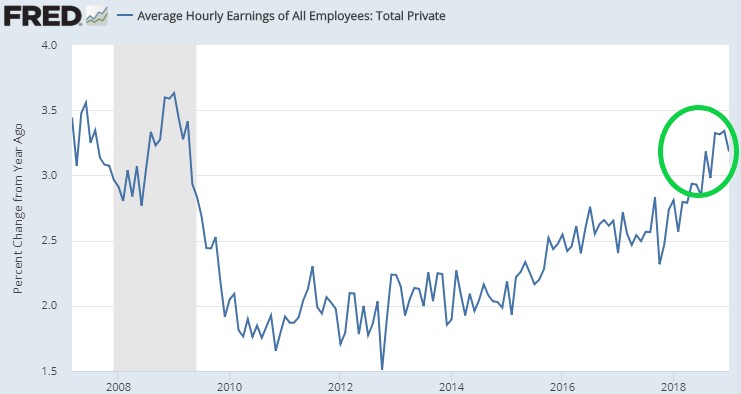 Overall, we continue to expect modest equity returns in the first half of 2019.  This is primarily due to high year-over-year hurdles and is likely remain this way until we face lower year-over-year hurdles in Q3 and Q4 of 2019.
In the meantime, expect more wild swings in the market.  If you feel anxious, Phillips & Company is only a phone call away.  I also encourage you to reread our previous blog post: Here's What I Know.
If you have questions or comments, please let us know.  You can contact us via Twitter and Facebook, or you can e-mail Tim directly.  For additional information, please visit our website.
Tim Phillips, CEO, Phillips & Company
Robert Dinelli, Investment Analyst, Phillips & Company 
References:
Bloomberg, L.P.
Bespoke Investments (Premium – Subscription only)
https://www.factset.com/hubfs/Resources%20Section/Research%20Desk/Earnings%20Insight/EarningsInsight_020119.pdf